Podcast: Play in new window | Download | Embed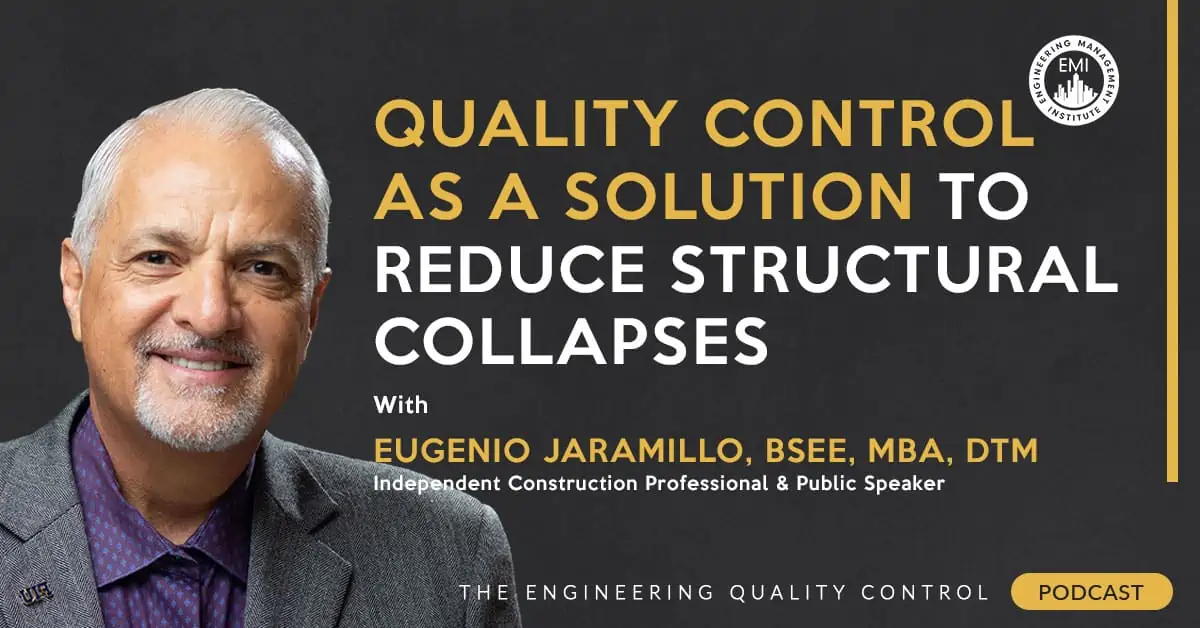 In this episode, we talk to Eugenio Jaramillo, BSEE, MBA, DTM, a quality control auditor, expert witness, corporate trainer, public speaker, and published author, about structural collapses over the past few years, what caused them, and the need to establish a QC agency to enforce a nationwide quality management system.
Engineering Quotes:


Here Are Some of the Questions We Ask Eugenio:
Talk to us about the history of collapses in South Florida over the past 60 years or so.
What was the root cause of the Champlain Towers collapse?
In 2018, there was a pedestrian bridge collapse in Florida due to an engineering design error. Can you talk to us more about what the error was and how engineers can prevent this from happening in the future?
Why would you say we need an industry watchdog in the building industry?
What quality control strategies do you believe should be implemented to reduce failures and help to protect the public?
What is OSHA, how did it start, and why do you believe we need an agency to enforce a nationwide quality management system?
How can engineers and engineering firms learn more about OSHA and possibly get more involved with them?
Here Are Some Key Points Discussed in This Episode About Quality Control as a Solution to Reduce Structural Collapses:
[Read more…] about TEQC 021: Quality Control as a Solution to Reduce Structural Collapses