Podcast: Play in new window | Download | Embed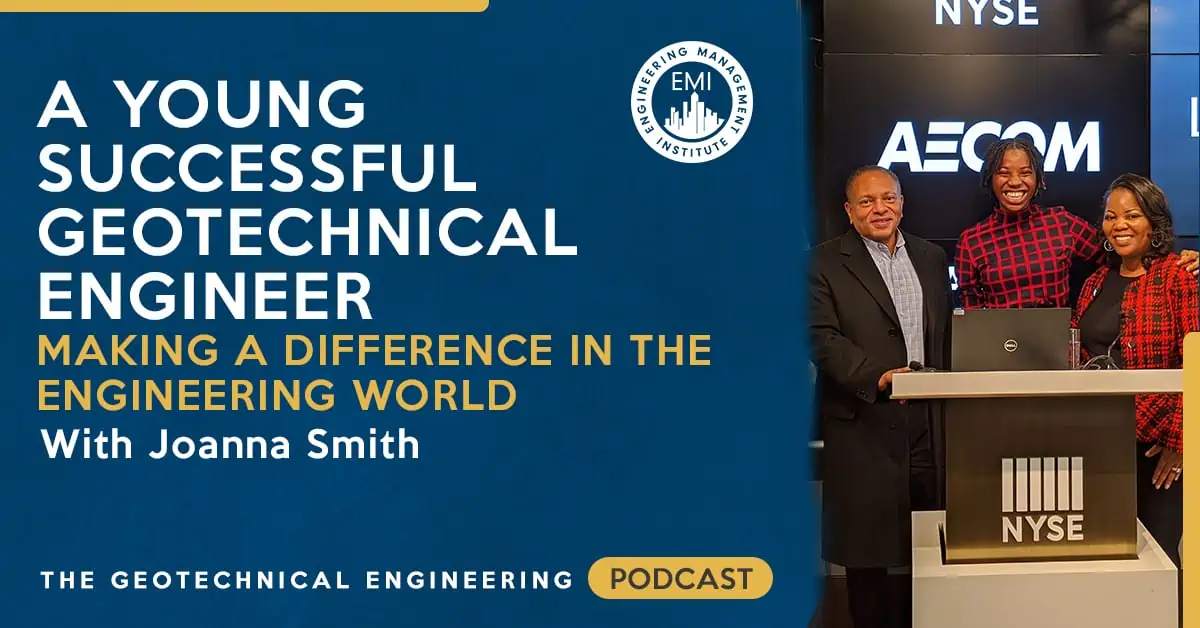 In this episode of The Geotechnical Engineering Podcast, we talk to Joanna Smith, MSCE, a young successful Geotechnical Engineer with five years of experience in the areas of pile design and inspection, technical writing, project management, and leadership. At such a young age, she has achieved an enormous amount of success in her career, and in this episode, we talk about her career success and the things she has done to help engineering students succeed and women to excel in their field.
Engineering Quotes:


Here Are Some of the Questions We Ask Joanna in This Episode:
What you do at AECOM on a daily basis?
There is a lot that you can do in the geotechnical engineering and civil engineering fields. Why is it that you decided to become a geotechnical engineer?
You are currently the geotechnical engineering lead of the $1.9 billion Hunts Point interstate access improvement project. Can you tell us more about this?
Can you talk about when you were an intern in Germany and were working on the rehabilitation of military structures?
How do you strive to improve diversity inclusion in the civil and geotechnical worlds?
What has mentorship been like for you and what has it meant to you as a mentor?
You started a company called DaleySmithInc, which incorporates STEM, engineering, and music. Can you tell us more about it?
Could you please talk about the quote that was mentioned in your bio?
Here Are Some of the Key Points Discussed with This Young Successful Geotechnical Engineer:
[Read more…] about TGEP 04: A Young Successful Geotechnical Engineer Making a Difference in the Engineering World