Podcast: Play in new window | Download | Embed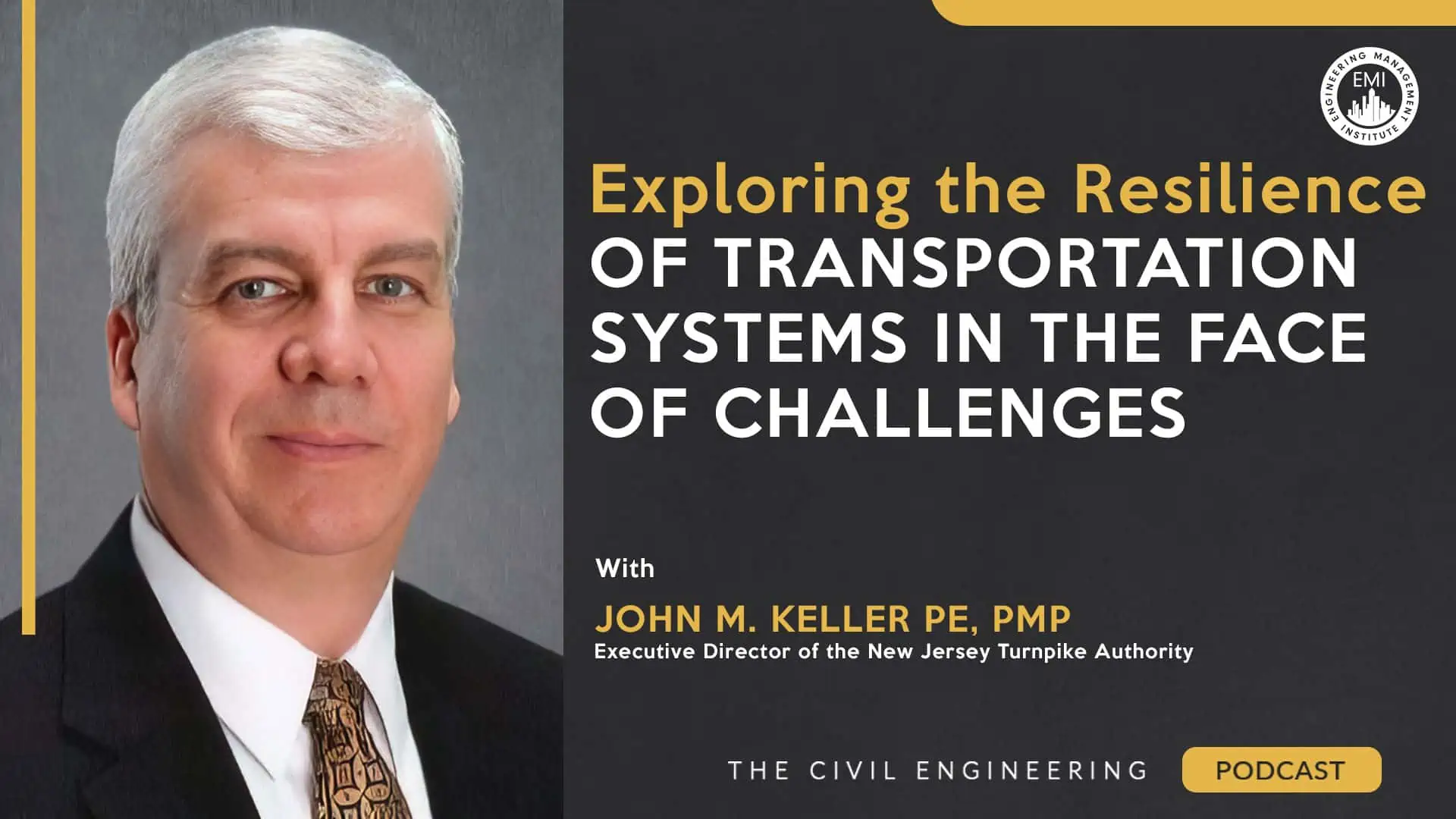 In this episode, I talk to John M. Keller, P.E., PMP, executive director of the New Jersey Turnpike Authority about the crucial topic of resiliency in the transportation systems. We discuss the challenges the industry faces, its impacts on budgets, the importance of coordination at all levels, the need to be proactive, and the steps transportation agencies need to take now to ease climate change impacts in the future.
***You can view the video version of this episode here.***
Engineering Quotes:


Here Are Some of the Questions I Ask John:
What are the major challenges the transportation industry is currently encountering in terms of building resilience?
Concerning our projects, does resilience relate to their capacity to effectively confront and overcome adversity?
How can we effectively address the financial challenges and budgeting aspects associated with resilience planning and implementation?
Why is it important to act on resiliency and prioritize it today?
What steps can design engineers take to explore new market opportunities for themselves in the realm of resiliency efforts?
What steps need to be taken for effective long-term coordination between local, state, and federal governments to ensure the implementation of resilient initiatives?
How can we plan for the future more effectively instead of just reacting to situations as they arise?
What advice do you have for transportation industry professionals seeking to enhance their resiliency efforts?
Here Are Some Key Points Discussed in This Episode About Exploring the Resilience of Transportation Systems in the Face of Challenges:
[Read more…] about TCEP 237: Exploring the Resilience of Transportation Systems in the Face of Challenges