Podcast: Play in new window | Download | Embed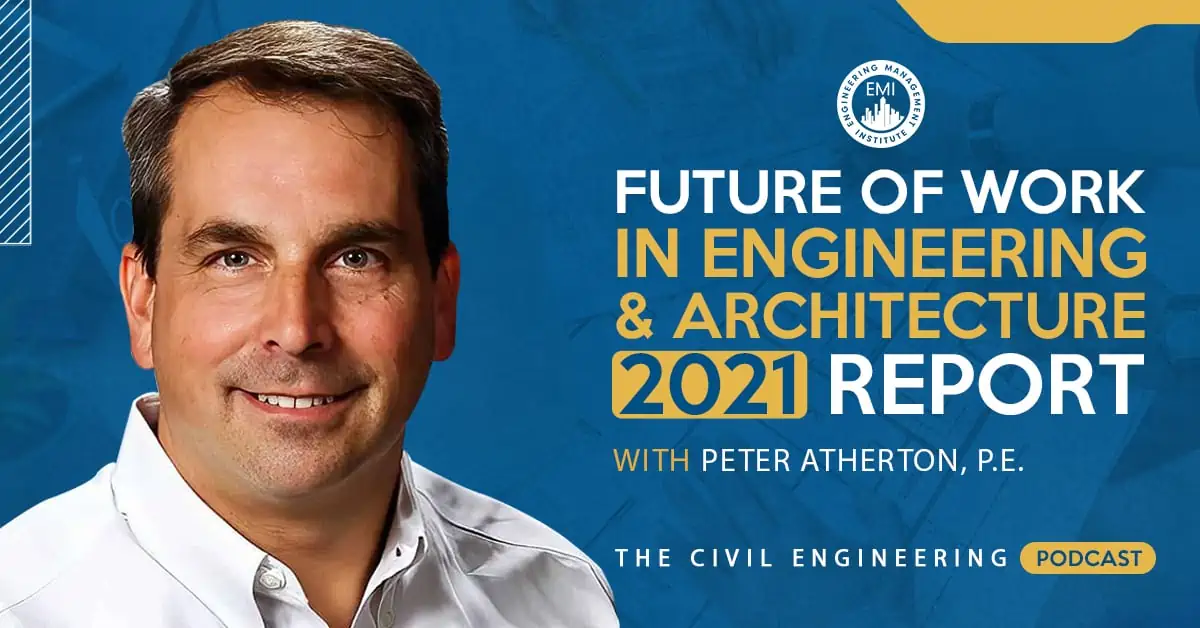 In the episode that is part of our Civil Engineering Entrepreneurs series, I talk to Peter Atherton, P.E., President and Founder of ActionsProve, LLC, and author of Reversing Burnout, about the recently released Future of Work in Engineering & Architecture 2021 Report.
The 2021 report was conducted by Actions Prove, in partnership with the Engineering Management Institute, and created based on a survey with 587 engineers and architects in the U.S. The goal was to examine whether individuals and AEC companies see a viable career path in "mixed hybrid" work — which includes both flexible formats for traditional jobs and independent careers — for engineers and architects. The study also examines whether employers are prepared to engage independent professionals under these new conditions.
There are four different frameworks throughout the Future of Work in Engineering & Architecture 2021 report, and in this episode, we talk about one of them that highlights the key considerations for transitioning to a hybrid workforce model.
Engineering Quotes:
4 Key Considerations Related to Remote Work that AEC Employers Should Be Aware of:
[Read more…] about TCEP 175: Future of Work in Engineering & Architecture 2021 Report