Podcast: Play in new window | Download | Embed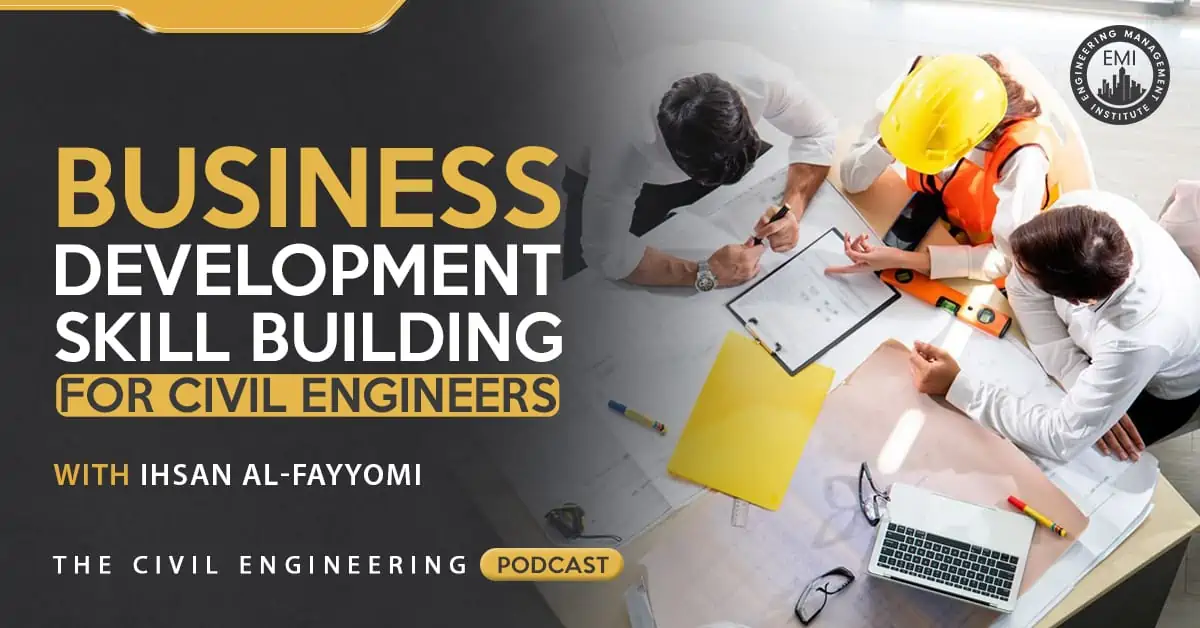 In episode 92 of The Civil Engineering Podcast, I am taking you with me to visit T&M Associates headquarters in Middletown NJ, where we are going to sit down with Ihsan Al-Fayyomi to talk about business development skill building for civil engineers.
Here are some of the questions I ask Ihsan:
Can you talk about how you became involved in expanding your company geographically?
What was your mindset like when you started growing the company?
Is smart decision making something you personally focus on?
What is your overall philosophy on building relationships?
How do you build trust?
Tell us about having difficult conversations.
What is your management style?
Engineering Quotes:


Here are some key points discussed on business development skill building:
[Read more…] about TCEP 092: Business Development Skill Building for Civil Engineers