Podcast: Play in new window | Download | Embed
The Involvement of Civil Engineers in Legislation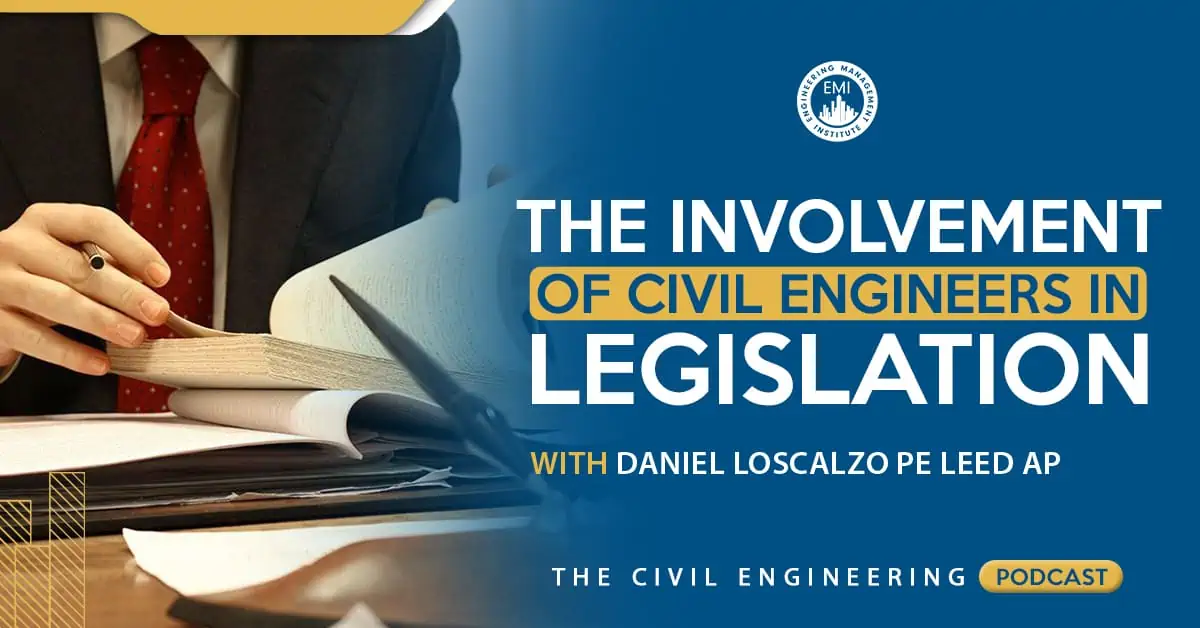 In episode 069 of The Civil Engineering Podcast, I talk with Daniel Loscalzo, PE, LEED AP, a young civil engineer about the involvement of civil engineers in legislation.  Civil engineers in legislation is something we hear about much more often these days, which is a very good thing.
Here are some of the questions I ask:
What has been the historical role of civil engineers in legislation?
What programs are available to for civil engineers to stay in touch with politicians?
Are there other programs like ASCE's key contact program that are representing engineers in political discussion?
Why is it so important to have discussions with politicians?
What are some things that you have learned from conversing with politicians?
What would your advice be for engineers who would like to become more involved in politics? Do you have to specifically be part of a specific party to make an impact on the political conversation?
Do you feel that there is an ethical element to engineers working in politics?
Engineering Quotes:



Here are some key points about the involvement of Civil Engineers in Legislation:
[Read more…] about TCEP 069: The Involvement of Civil Engineers in Legislation