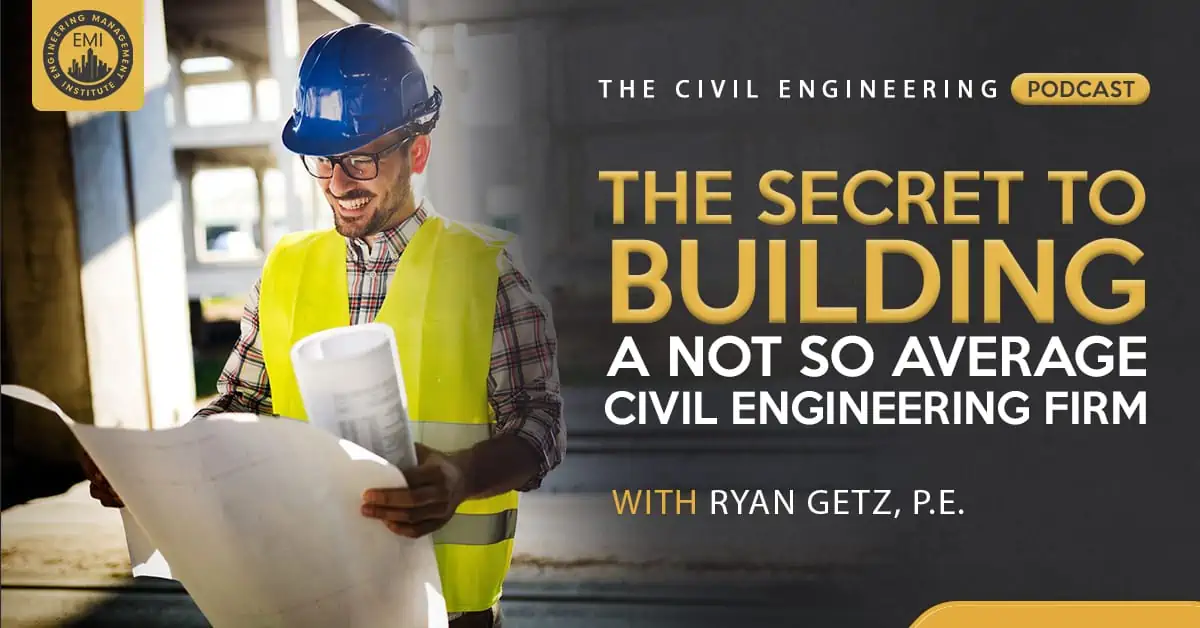 In this episode of The Civil Engineering Podcast, I talk to Ryan Getz, P.E, Managing Partner at WGA Consulting Engineers, about how he grew his civil engineering firm from seven to 50 people, and the role that your staff plays in building a business. Ryan also gets into the importance of reinventing yourself and how it affects the success of your firm.
Engineering Quotes:
Here Are Some of the Questions I Ask Ryan:
What motivated you and your partner to start WGA?
How are you building WGA that sets it apart from other companies in the industry?
How do you develop the soft skills needed to run an effective business?
What are some of the biggest changes you have seen in the industry throughout your career?
What does it take to scale a company as opposed to just keeping it small?
Here Are Some Key Points Discussed in This Episode About Building a Not So Average Civil Engineering Firm:
[Read more…] about TCEP 186: The Secret to Building a Not So Average Civil Engineering Firm