Podcast: Play in new window | Download | Embed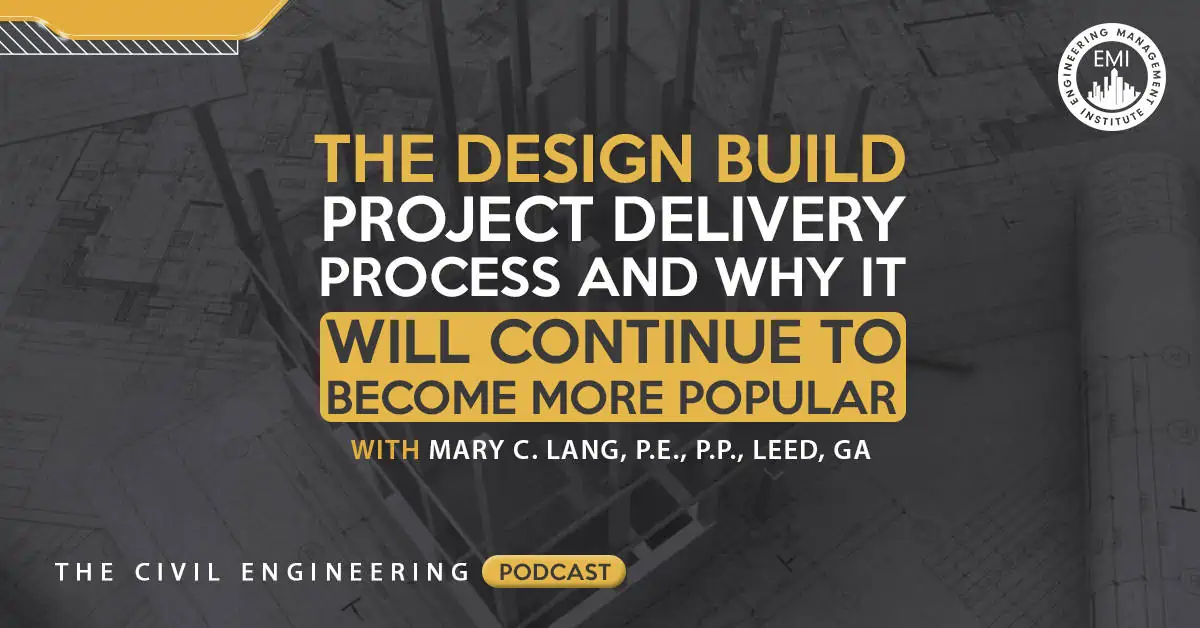 In episode 125 of The Civil Engineering Podcast, which is our second episode in our Women in Civil Engineering series, I will be talking to Mary Lang, P.E., P.P., LEED GA, who is a principal at Yu & Associates. Mary will discuss design build and what civil engineers should know about this delivery process, which while it has been around for a while, continues to become more and more popular.
Engineering Quotes:


Here Are Some of the Questions I Ask Mary:
What advice can you give some of the younger female engineers out there?
Tell us about the time you took a break in your career to raise your children?
What is Design Build?
What are the benefits and risks of using this delivery process from the engineer's perspective?
Do you see Design Build becoming more popular moving forward?
Here Are Some Key Points Discussed in This Episode About Design Build:
[Read more…] about TCEP 125: The Design Build Project Delivery Process and Why It Will Continue to Become More Popular