Podcast: Play in new window | Download | Embed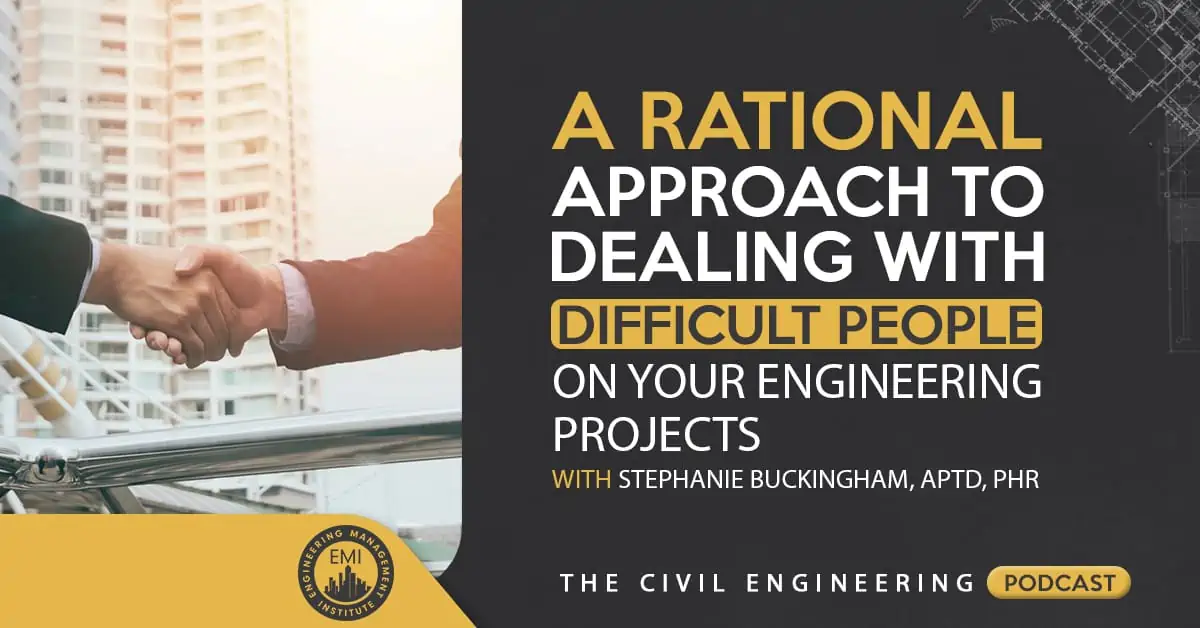 In episode 115 of The Civil Engineering Podcast, I visit with Stephanie Buckingham, APTD, PHR, an Associate Professional in Talent Development and part of Freese and Nichols' Organizational Development team about dealing with difficult people on your engineering projects.
Engineering Quotes:


Here are some of the questions I ask Stephanie about dealing with difficult people:
What made you decide to focus on this topic?
Tell us more about the root of difficult people?
How do you get back on track after you had an encounter with a person who is being difficult?
How do you disagree with someone while still being respectful to them?
Do you have any stories you can tell us that have influenced your perspective on dealing with difficult people?
Here are some key points discussed in this episode about dealing with difficult people:
[Read more…] about TCEP 115: A Rational Approach to Dealing with Difficult People on Your Engineering Projects