Podcast: Play in new window | Download | Embed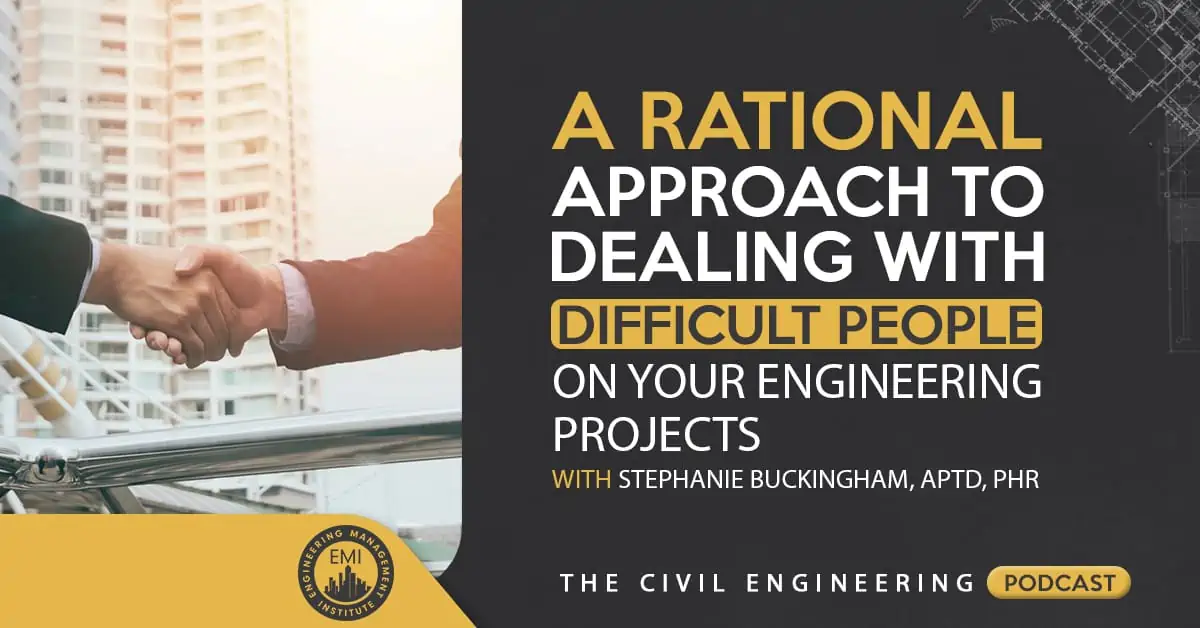 In episode 115 of The Civil Engineering Podcast, I visit with Stephanie Buckingham, APTD, PHR, an Associate Professional in Talent Development and part of Freese and Nichols' Organizational Development team about dealing with difficult people on your engineering projects.
Engineering Quotes:


Here are some of the questions I ask Stephanie about dealing with difficult people:
What made you decide to focus on this topic?
Tell us more about the root of difficult people?
How do you get back on track after you had an encounter with a person who is being difficult?
How do you disagree with someone while still being respectful to them?
Do you have any stories you can tell us that have influenced your perspective on dealing with difficult people?
Here are some key points discussed in this episode about dealing with difficult people:
As much as we think Civil Engineering is just about roads, bridges and buildings, it is actually all about people. In order for projects to be constructed, a lot of people first need to get together and work together successfully.
People have different experiences, backgrounds and upbringings and all of this, affects the way that people interpret situations.
When I see people having a hard time interacting with others, I often see a lot of insecurity manifested. When we are insecure or feeling vulnerable, we tend to act out, or act in ways which aren't our best selves. A lot of time a person's behavior is just a cry out for attention or help.
Taking time to plan out what you will say when confronting a difficult person is of great help and will give you a clear perspective of the situation at hand. Sometimes it might also help to ask somebody that you trust for advice about the situation.
You can disagree with someone on a subject, but you can't disagree with the experience they had. A good idea of how to disagree with somebody, but still be respectful, would be to acknowledge what the other person is saying, and to then share your experience with them so that you can come to a mutual understanding.
When you find yourself in a conflict situation, it is important to focus on the process (where there are gaps in the process and how this can be fixed), and not to focus on the person.
Don't ever think that you know everything, ask as many questions as you can and always be curious.
More details in this episode…
About Stephanie Buckingham, APTD, PHR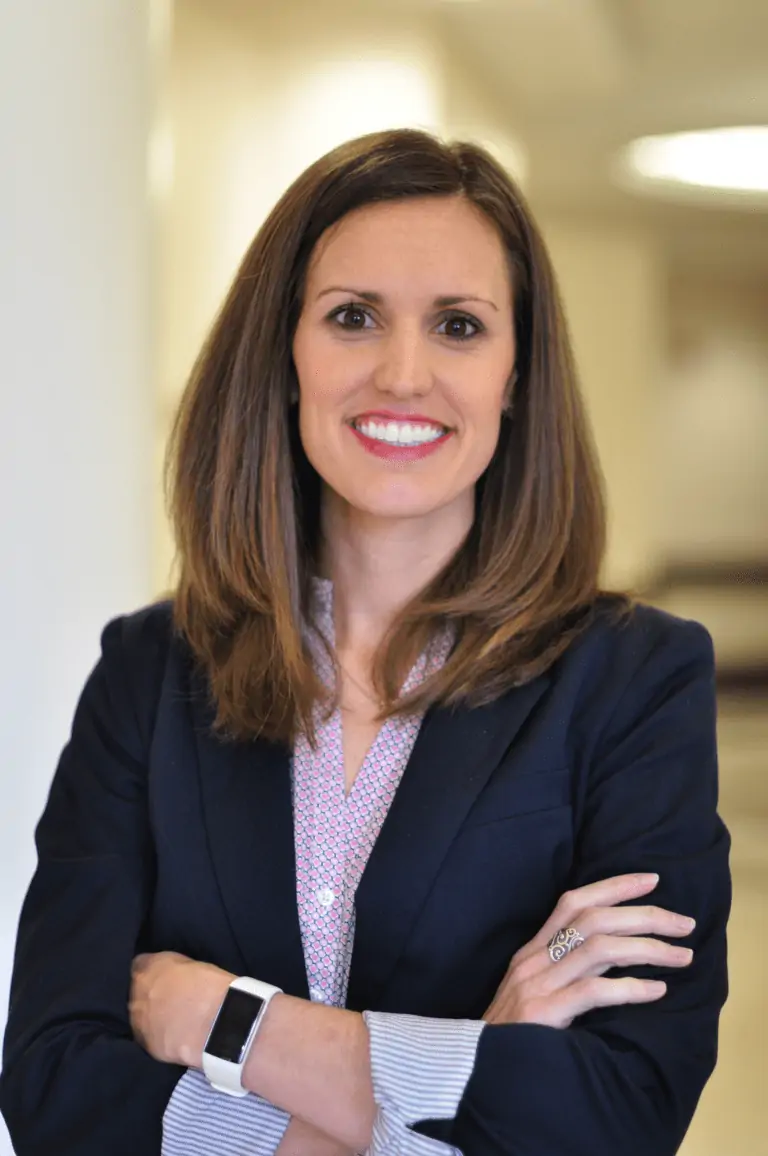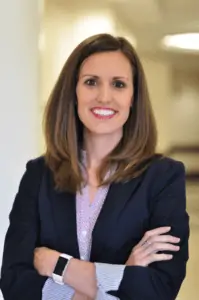 Stephanie is responsible for designing and delivering training for Freese and Nichols employees, clients and community members in the areas where they serve. Her training focuses on Communication, Presentation Skills, Personality Styles, Emotional Intelligence, and Ethics. Stephanie is a VitalSmarts certified Crucial Conversations and Crucial Accountability trainer. She also serves on the Association for Talent Development's (ATD) Program Advisory Council for the ATD Annual International Conference and Exposition.
Sources/References:
Engineering Management Accelerator Workshop (Online) | 5 PDHs
Engineering Management Institute Professional Membership
Youtube Channel
Stephanie Buckingham LinkedIn
Freese And Nichols, Inc.
This episode is brought to you by PPI, the leader of civil engineering FE or PE exam preparations. Visit ppi2pass.com to find essential licensure exam prep books, digital review, and helpful tips and advice.
Books Mentioned in this Episode:
Please leave your comments or questions in the section below on dealing with difficult people in your engineering career.
To your success,
Anthony Fasano, PE, LEED AP
Engineering Management Institute
Author of Engineer Your Own Success