Podcast: Play in new window | Download | Embed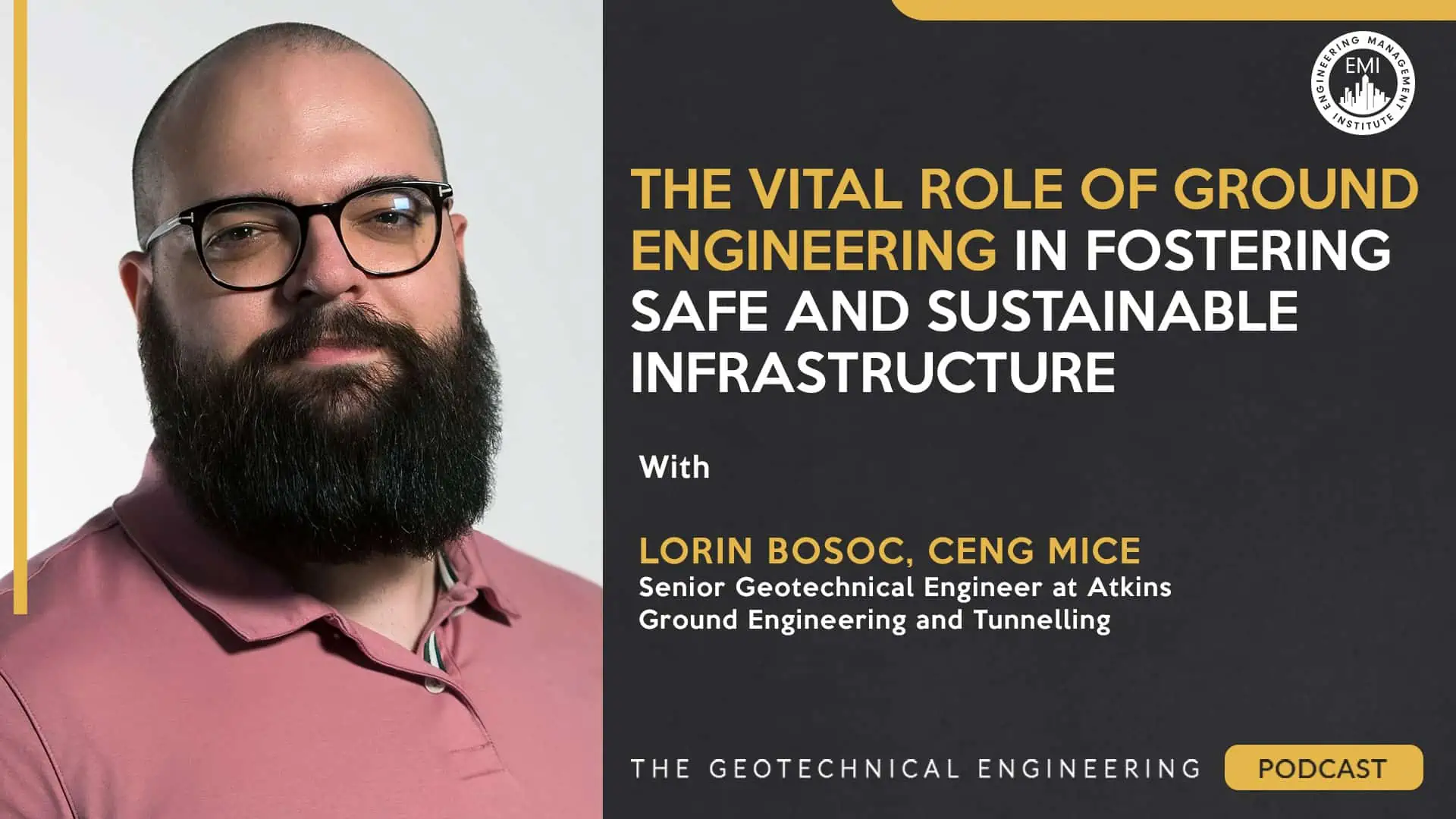 In this episode, we talk with Lorin Bosoc, CEng MICE, a Chartered Civil Engineer and Registered Ground Engineering Professional at Atkins Ground Engineering and Tunneling about the challenges and opportunities of working on ground engineering projects in different regions, the importance of mentorship for aspiring engineers, and strategies for prioritizing employee well-being.
***The video version of this episode can be viewed here.***
Engineering Quotes:


Here Are Some of the Questions We Ask Lorin:
As a registered ground engineering professional, what aspects do you find most challenging and fascinating, and how do you address them?
Given your experience in both the UK and international markets, how do projects in different regions offer unique challenges and opportunities in ground engineering?
Can you briefly introduce the Ground Forum undergraduate mentorship program, elaborate on your role, and highlight its main goals and participant benefits?
Could you delve into the role of mentoring in nurturing the growth of aspiring engineers?
Could you outline the strategies and initiatives your company has implemented to prioritize the well-being of its employees?
What is the impact of maintaining a healthy work-life balance on professional performance and overall job satisfaction?
What advice and essential skills or qualities would you recommend to young professionals aspiring to excel in the field of ground engineering, especially those still in school, recently graduated, or beginning their careers?
Here Are Some of the Key Points Discussed About The Vital Role of Ground Engineering in Fostering Safe and Sustainable Infrastructure:
[Read more…] about TGEP 083: The Vital Role of Ground Engineering in Fostering Safe and Sustainable Infrastructure