Podcast: Play in new window | Download | Embed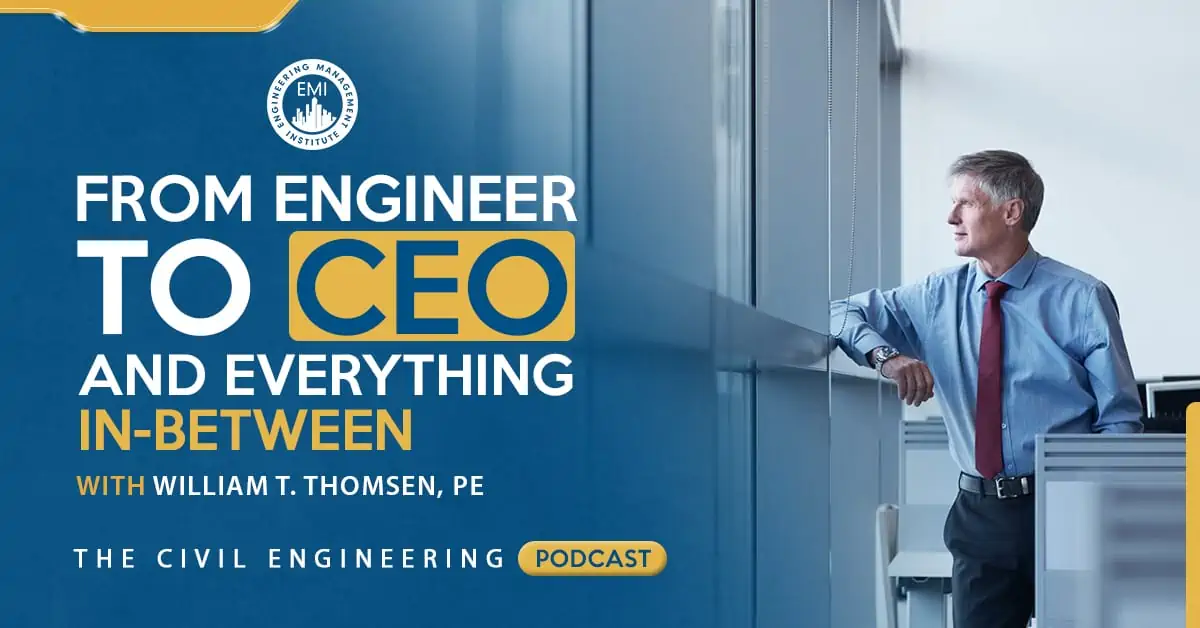 In episode 121 of The Civil Engineering Podcast, I will be bringing you with me to visit with William T. Thomsen, PE, who is the President and CEO of Urban Engineers of New York, DPC. We will be talking about his career journey and what has factored into his success and progression from engineer to Chief Executive Officer (CEO).  He'll also talk about how his Engineering Management degree has helped him in his career.
Engineering Quotes:


Here Are Some of the Questions I Ask Bill Thomsen, PE:
Take us through your career progression from engineer to CEO?
At what point in your career did you become part of the executive leadership team?
What does it take to manage large scale projects like the ones you have managed?
Your father was the President of a construction company, how did his career influence your career?
You have a degree in Engineering Management, how has that degree helped you?
What worries you about the Civil Engineering industry right now?
Is it possible to have work-life balance as an engineering executive?
Here Are Some Key Points Discussed in This Episode About Going from Engineer to CEO:
[Read more…] about TCEP 121: From Engineer to CEO and Everything In-Between