Podcast: Play in new window | Download | Embed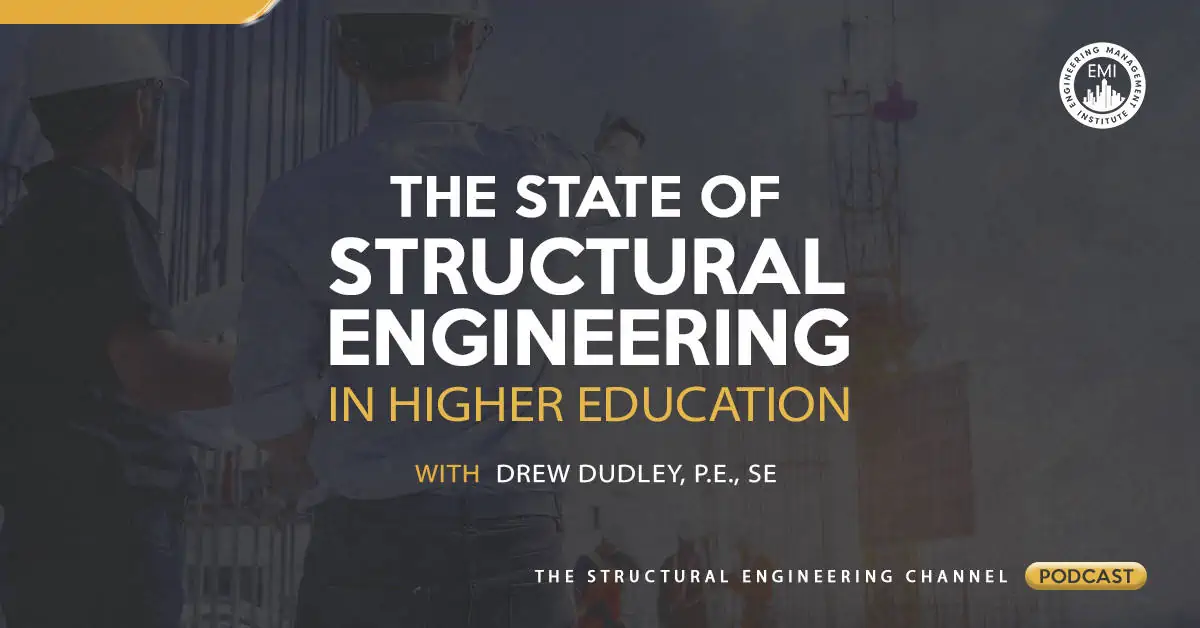 In this episode of The Structural Engineering Channel Podcast, we talk to Drew Dudley, P.E., SE, Vice President at Dudley Dunham Engineering and a lecturer at Texas A&M University, about the state of structural engineering and higher education.
Engineering Quotes:



Here Are Some of the Questions We Ask Drew in This Episode:
The American Society of Civil Engineers (ASCE)  and Structural Engineering Institute (SEI) formed a committee for the reform of structural engineering education. What is it and what is it focused on?
Are there any measures or actions that the committee is taking to change the masters course to a more practical course, rather than a research course?
Do you think that the 20-year plan is on track, as it is already 40% into the duration of the plan?
Is it better to do a co-op with one company or multiple internships with several companies?
Do you have any tips for students who are looking for co-ops or internships?
Here Are Some of the Key Points Discussed About Structural Engineering in Higher Education:
[Read more…] about TSEC 35: The State of Structural Engineering in Higher Education