Podcast: Play in new window | Download | Embed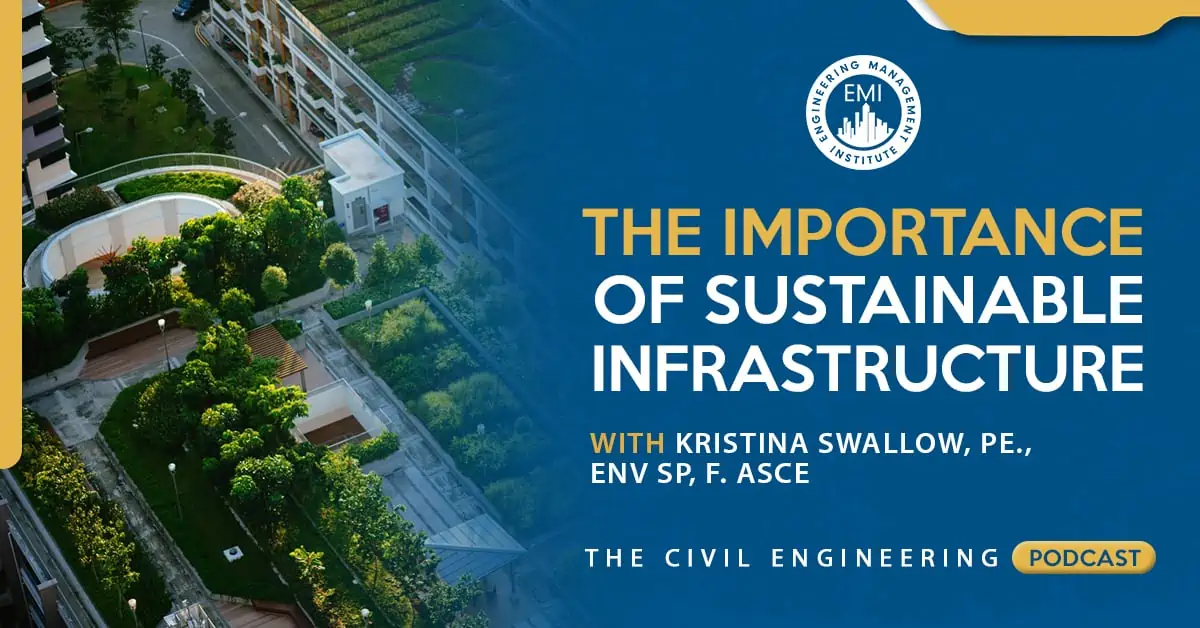 In episode 084 of The Civil Engineering Podcast, which is the first episode of a 5 episode Infrastructure Series, I talk with Kristina Swallow, PE., ENV SP, F. ASCE, who is the current President of the American Society of Civil Engineers (ASCE), about the importance of sustainable infrastructure.
Here are some of the questions I ask Kristina on sustainable infrastructure:
Why should we be concerned about our infrastructure in the US?
How can we as civil engineering professionals help to improve infrastructure?
How can we advocate for infrastructure funding?
Could you describe one of your typical days as ASCE President?
What parts of your job as ASCE President do you find most challenging?
What do find most enjoyable in your job as ASCE President ?
Engineering Quotes:




Here are some key points discussed on sustainable infrastructure:
[Read more…] about TCEP 084: The Importance of Sustainable Infrastructure Featuring Kristina Swallow