Podcast: Play in new window | Download | Embed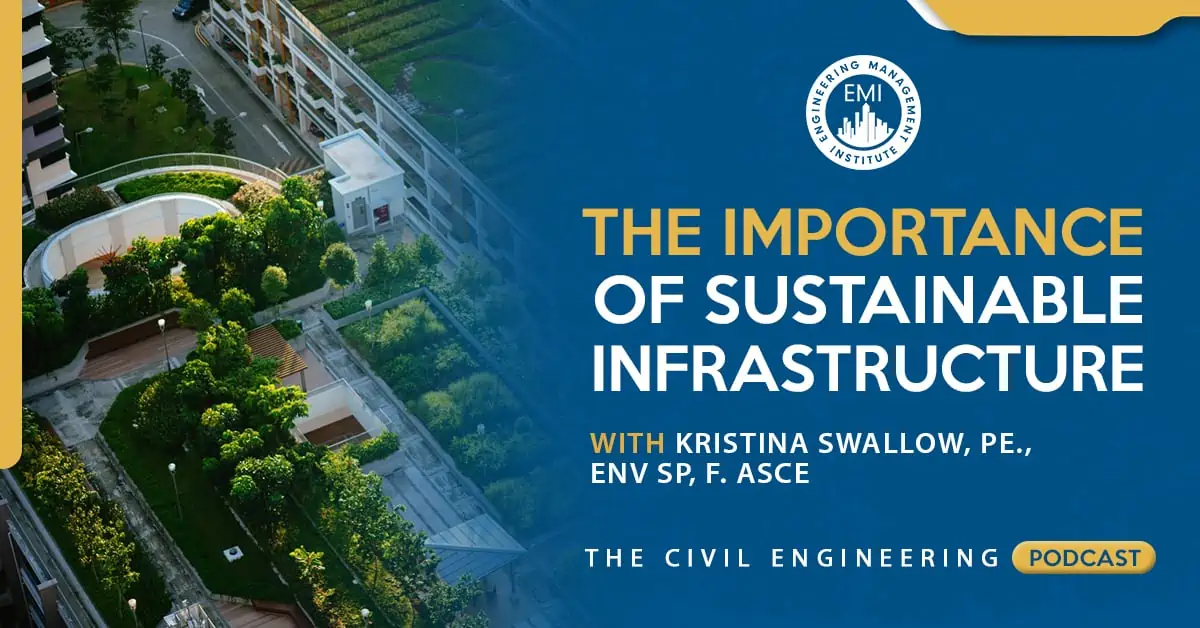 In episode 084 of The Civil Engineering Podcast, which is the first episode of a 5 episode Infrastructure Series, I talk with Kristina Swallow, PE., ENV SP, F. ASCE, who is the current President of the American Society of Civil Engineers (ASCE), about the importance of sustainable infrastructure.
Here are some of the questions I ask Kristina on sustainable infrastructure:
Why should we be concerned about our infrastructure in the US?
How can we as civil engineering professionals help to improve infrastructure?
How can we advocate for infrastructure funding?
Could you describe one of your typical days as ASCE President?
What parts of your job as ASCE President do you find most challenging?
What do find most enjoyable in your job as ASCE President ?
Engineering Quotes:




Here are some key points discussed on sustainable infrastructure:
We should not just go around and build things, we need to understand the "why" in regard to why we are building them, and also think about long term sustainability.
Our infrastructure is how we ensure we are able to keep the public healthy and safe. When we fail to invest in our infrastructure, it ends up not just potentially causing harm to us in the realm of public health and safety, but it also hurts our economy.
We may have an adequate supply of water, but we don't have an abundant supply of water. We certainly don't have any water that we can afford to waste.
Civil Engineers can help to improve sustainable infrastructure by being an active advocate for infrastructure. We all must get out there and advocate, or else our infrastructure will not improve.
We definitely don't have enough money to build anything twice, and we need to make sure that we consider sustainability and resiliency from the outset of a project design. To do that, we need to become better system thinkers.
We as engineers need to get back to big picture thinking, and be willing to have greater conversations between us as well as our elective leaders.
We also need to make sure we are considering the life cycle cost of projects and focusing deeply during the design phase of the project to reduce the overall life cycle cost.
Read broadly as a engineer, because it helps you to become more creative and develop better solutions.
More details in this episode…
About Kristina Swallow, PE., ENV SP, F. ASCE
Kristina Swallow, PE., ENV SP, F. ASCE is the current president of the American Society of Civil Engineers (also known as ASCE). Kristina is a civil engineering leader with more than 20 years of professional practice in water resources, transportation, and land development. Among her many past roles, she served as Region 8 Director, Region 8 Governor, Chair of the Education Activities and the Diversity and Women in Civil Engineering committees, and ASCE's 150th Anniversary Steering Committee.
Kristina has a diverse professional background that includes serving as a program manager in the capital improvements division for the City of Las Vegas, as a transportation policy advisor for a U.S. Senator in Washington, DC, and working as a land development consultant in the fastest growing city in the United States, including five years as a small business owner.  She is passionate about civil engineering and the benefits of infrastructure for communities, especially transportation systems. Kristina is married to a civil engineer, Dave, and has three dogs and a cat. In her spare time, she enjoys running, aerial acrobatics, exploring new cities, and just trying new things.
Sources/References:
TCEP 069: The Involvement of Civil Engineers in Legislation
TCEP 065: How our Cities and Towns are going broke and How Civil Engineers can Help Long-Term
Engineering Management Accelerator Workshop (Online) | 5 PDHs
Simon Sinek TEDx Talk – How great leaders inspire action
Kristina Swallow LinkedIn Profile

This episode is brought to you by RedVector. The team at RedVector
believes knowledge is the most powerful tool available for helping people enrich their lives and meet their professional goals. To find out more about RedVector continuing education, visit www.RedVector.com.
This episode is also brought to you by Danfoss.  Smart energy systems, e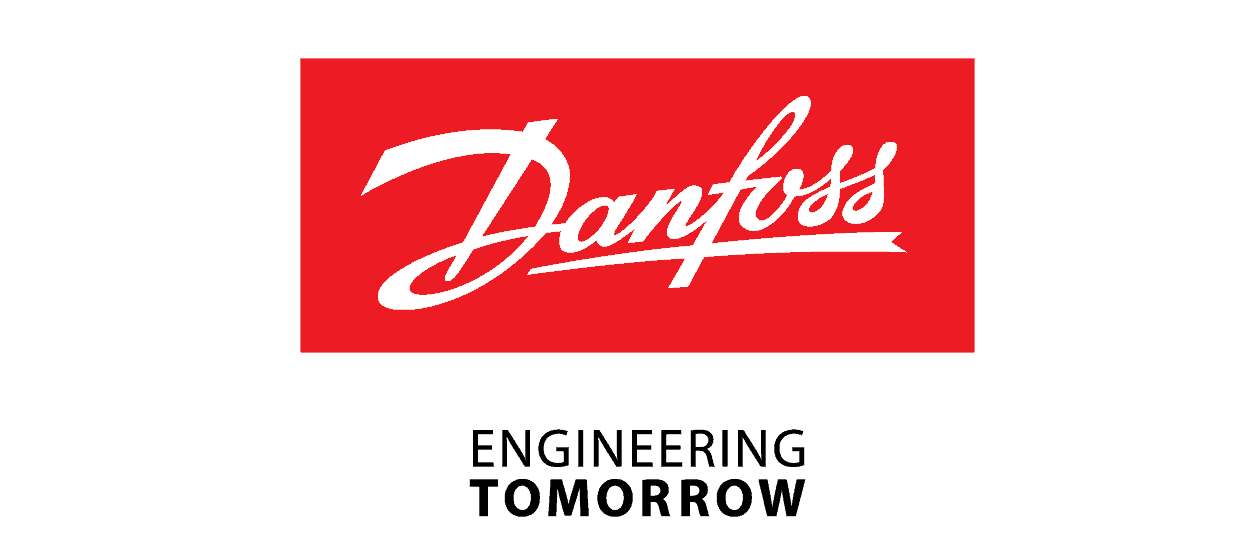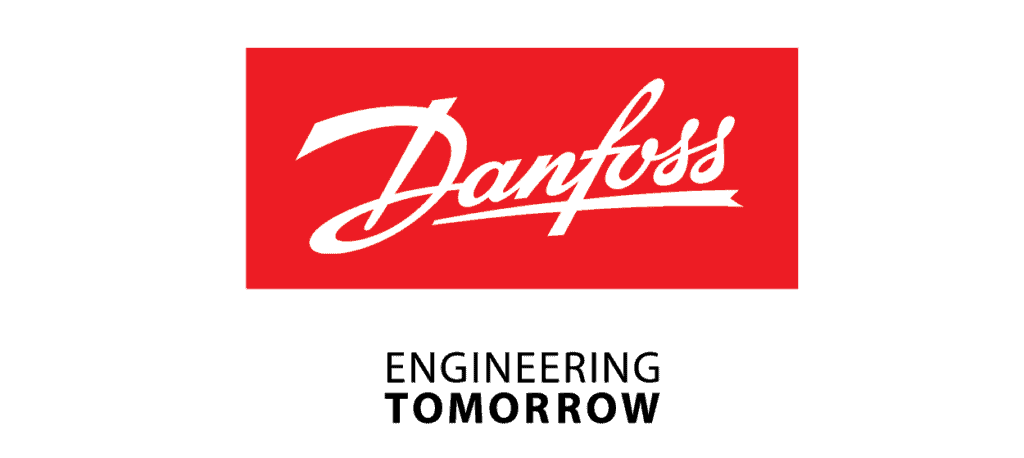 fficient buildings, and raising construction sites are just a couple of areas where you can experience how Danfoss is part of the sustainable development of strong infrastructure, visit www.city.danfoss.com 
Books Mentioned in this Episode:
Start with Why: How Great Leaders Inspire Everyone to Take Action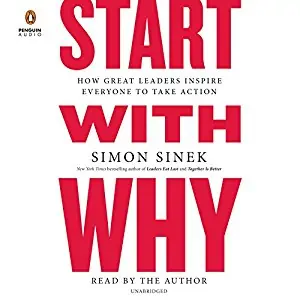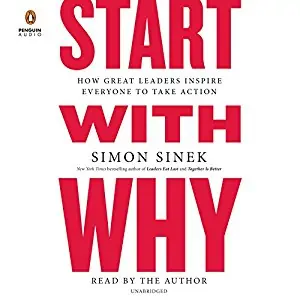 Please leave your comments or questions in the section below on sustainable infrastructure.
To your success,
Anthony Fasano, PE, LEED AP
Engineering Management Institute
Author of Engineer Your Own Success