Podcast: Play in new window | Download | Embed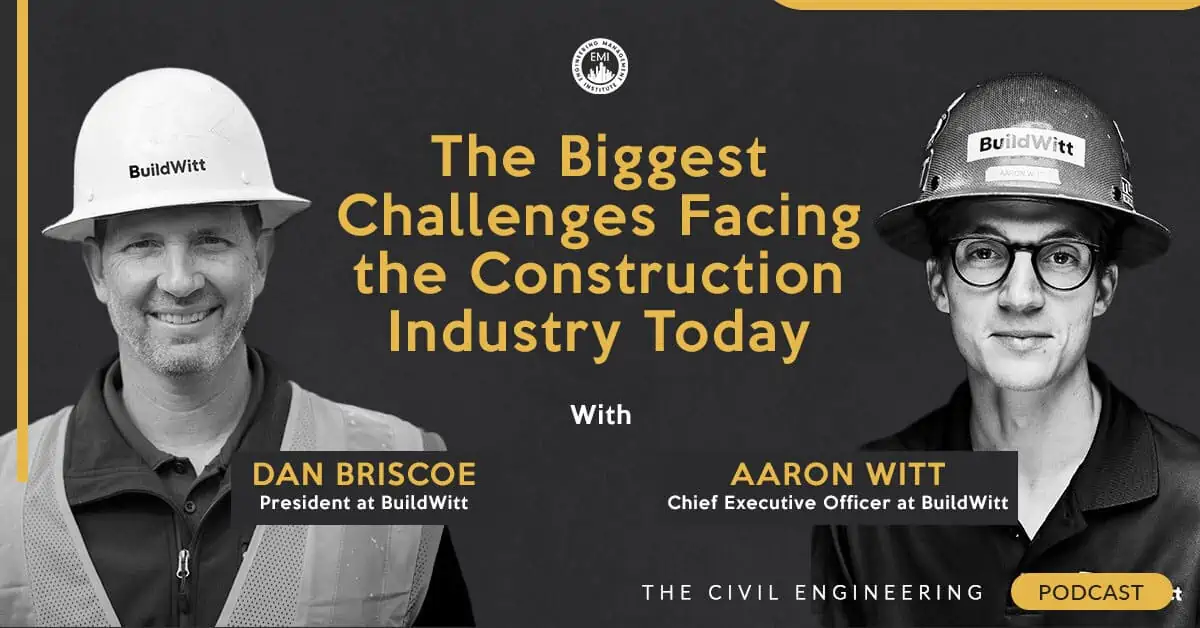 In this episode, I talk with Aaron Witt and Dan Briscoe about some of the biggest challenges and mistakes construction business owners make and how you can avoid making those same mistakes.
Engineering Quotes:



Here Are Some of the Questions I Ask Aaron and Dan:
Why the mission "Make the Dirt World a Better Place"? How does having a mission help your business?
How do you work together to lead the company? What about the board and the leadership team?
What are some of the biggest challenges you have experienced in the construction industry and what would you say are the biggest challenges facing the construction industry today?
What's the biggest mistake you see small and large construction business owners making, and do you have any tips you can give the listeners for avoiding these mistakes?
What are some of the biggest mistakes you've made and lessons learned in the past four years as a startup?
Here Are Some Key Points Discussed in This Episode About the Biggest Challenges Facing the Construction Industry Today:
[Read more…] about TCEP 216: The Biggest Challenges Facing the Construction Industry Today