Podcast: Play in new window | Download | Embed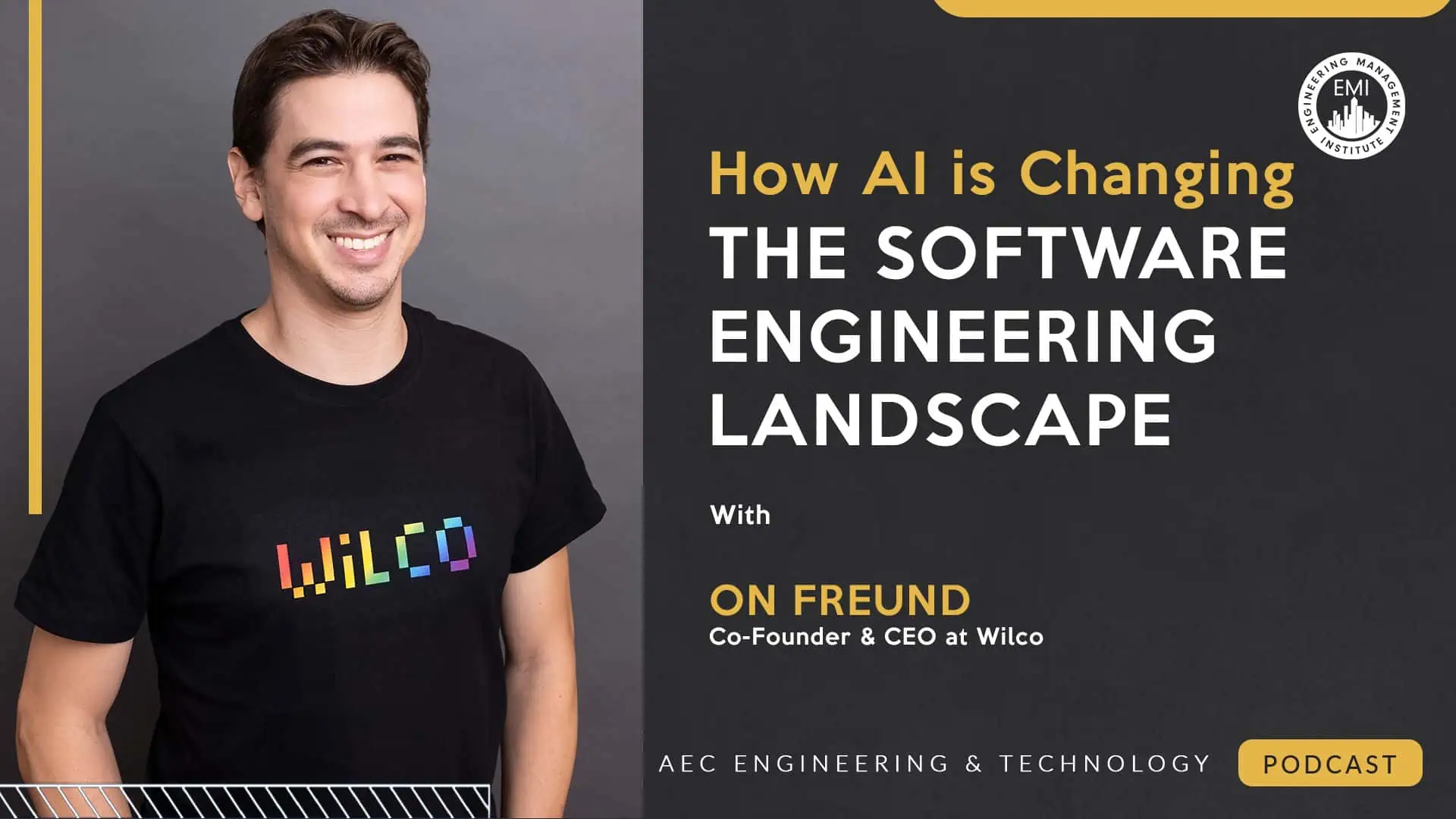 In this episode, I talk with On Freund, the co-founder and CEO of Wilco, a startup dedicated to empowering developers to unlock their full potential, about the transformative impact of AI on software engineering. We also dive into the significance of coding as a tool and discuss the importance of training everyone to become engineers in our rapidly evolving technological landscape.
***The video version of this episode can be viewed here.***
Engineering Quotes:


Here Are Some of the Questions I Ask On:
Could you provide additional details about your startup and its mission to empower developers?
Having managed software teams for an extended period, what key insights have you acquired regarding unleashing the full potential of individuals and developers?
If you could simulate your career path, would it reveal the infinite possible trajectories it could have taken?
Can you discuss your perspective on why AI is causing a shift in software engineering, transforming it from a profession into a skill set?
Have you ever found yourself wanting to improve your work processes beyond tools like Excel, and now, with the prospect of using AI, does it seem that your platform is making this advancement accessible to everyone?
Why is it important to provide comprehensive training to everyone in today's technology-driven world, and how does this benefit both individuals and society?
Which recent trends in the software engineering domain have particularly captured your attention?
Could you share any personal experiences where generative AI has had an impact on software engineering processes or outcomes?
Is the key challenge primarily about educating people, showing them available options, dispelling misconceptions, and highlighting the technology's potential benefits?
How do your hobbies outside of work complement your activities in the software engineering field?
What advice would you offer to individuals, whether they are software engineers, engineers from various disciplines, or anyone aiming to excel in the realm of technology?
Here Are Some Key Points Discussed in This Episode About How AI is Changing the Software Engineering Landscape:
[Read more…] about AECT 024: How AI is Changing the Software Engineering Landscape