Podcast: Play in new window | Download | Embed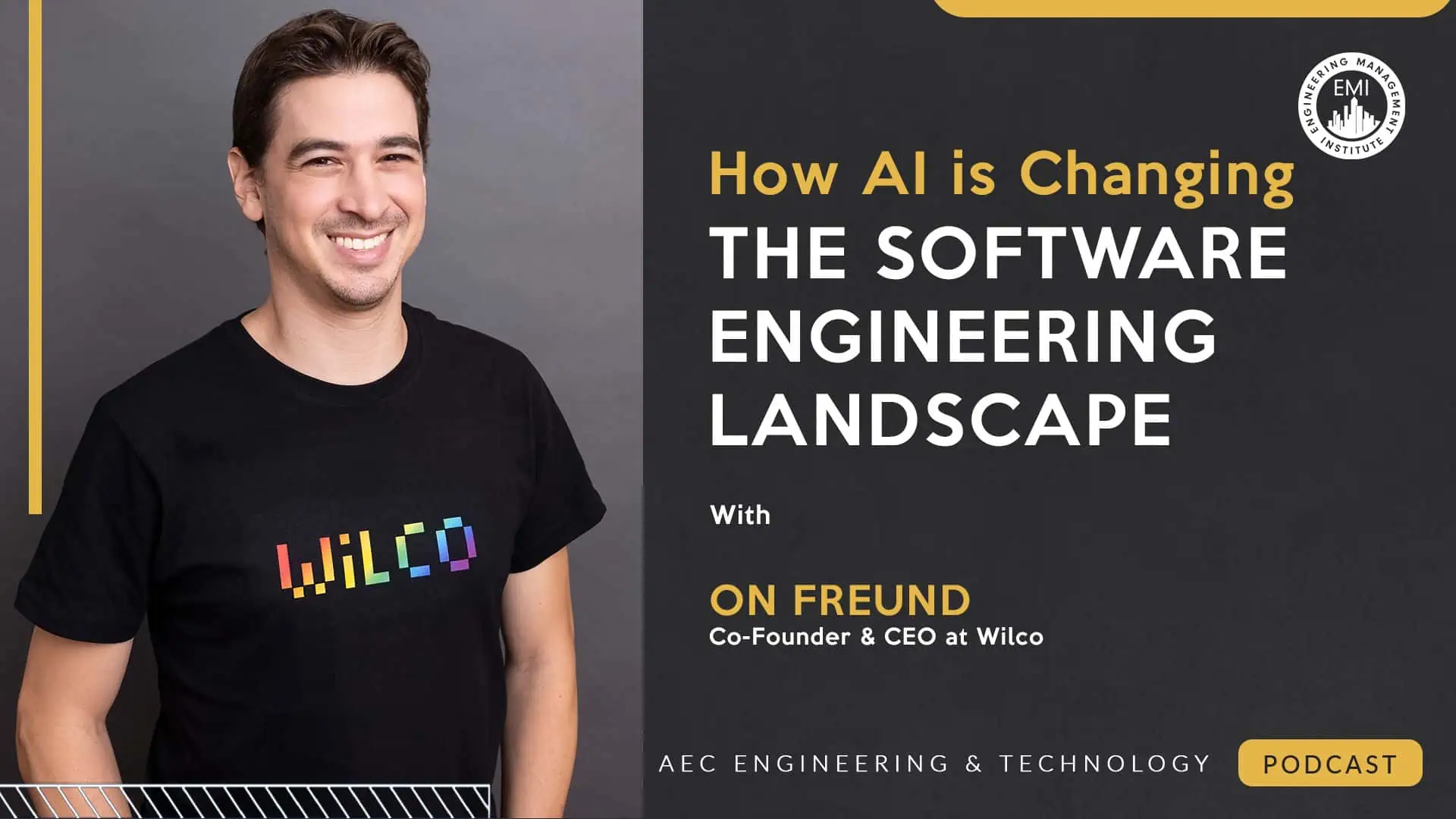 In this episode, I talk with On Freund, the co-founder and CEO of Wilco, a startup dedicated to empowering developers to unlock their full potential, about the transformative impact of AI on software engineering. We also dive into the significance of coding as a tool and discuss the importance of training everyone to become engineers in our rapidly evolving technological landscape.
***The video version of this episode can be viewed here.***
Engineering Quotes:


Here Are Some of the Questions I Ask On:
Could you provide additional details about your startup and its mission to empower developers?
Having managed software teams for an extended period, what key insights have you acquired regarding unleashing the full potential of individuals and developers?
If you could simulate your career path, would it reveal the infinite possible trajectories it could have taken?
Can you discuss your perspective on why AI is causing a shift in software engineering, transforming it from a profession into a skill set?
Have you ever found yourself wanting to improve your work processes beyond tools like Excel, and now, with the prospect of using AI, does it seem that your platform is making this advancement accessible to everyone?
Why is it important to provide comprehensive training to everyone in today's technology-driven world, and how does this benefit both individuals and society?
Which recent trends in the software engineering domain have particularly captured your attention?
Could you share any personal experiences where generative AI has had an impact on software engineering processes or outcomes?
Is the key challenge primarily about educating people, showing them available options, dispelling misconceptions, and highlighting the technology's potential benefits?
How do your hobbies outside of work complement your activities in the software engineering field?
What advice would you offer to individuals, whether they are software engineers, engineers from various disciplines, or anyone aiming to excel in the realm of technology?
Here Are Some Key Points Discussed in This Episode About How AI is Changing the Software Engineering Landscape:
Wilco's mission is to empower developers by bridging the gap between theoretical knowledge and practical experience in software development. Drawing inspiration from flight simulators, Wilco provides a platform for developers to simulate real-world coding scenarios, enabling them to gain valuable experience in teamwork, product management, and production system maintenance.
Varied team cultures influence diverse skill growth. While facing challenges individually can accelerate technical expertise, it's crucial to also value well-rounded development nurtured through teamwork and collaboration in more cohesive settings.
Career paths are uncertain, making it hard to take control. By empowering individuals to shape their skills, they can decide what to improve and what to keep steady.
AI's impact on software engineering shifts it from a code-centric domain to a versatile skill set. Starting with machine code, the field evolved through higher languages, yet code writing remained paramount. "No-code" and "low-code" solutions promised ease but proved limited. AI then emerged to generate code, yet essential skills like testing and collaboration are still crucial. AI's intervention makes software engineering more inclusive by eliminating coding barriers, democratizing the field, and transforming it into an accessible skill set.
As various professionals adopt software engineering skills within their roles, the concept of software engineering as a standalone profession is evolving. This shift highlights a dynamic change toward a versatile skill set, opening new possibilities and substantial opportunities for the engineering field's future.
In any profession, using advanced tools like AI automates repetitive tasks, transforming roles instead of eliminating them. Adapting to these changes is key to thriving in the evolving landscape.
A notable trend is the emphasis on improving developer experience, moving away from performance-driven language choices to focus on enhancing productivity through better working conditions and tools. This shift benefits both developers and companies, fostering increased efficiency and collaboration.
AI-powered code assistance boosts software engineers' productivity, transforming them into efficient orchestrators from basic code writers, which is a trend seen across different companies. Overlooking AI solutions for routine tasks can hinder engineers' efficiency and output.
What's exciting about AI is its accessibility, unlike the steeper learning curves seen in previous low-code and no-code systems. AI's user-friendly approach makes it more approachable, so investing time to acquaint oneself with the basics can yield quick and rewarding results. While extensive resources are available, grasping the fundamentals is intuitive, and experimentation can offer swift insights.
Engaging in hobbies like playing drums and home automation, the connections with software engineering underscore the benefits of a cross-disciplinary approach. Recognizing such overlaps, even in different areas, can yield valuable insights and broaden understanding.
Embrace your curiosity and tap into the wealth of engineering knowledge available. Engage with professional content, such as reading, videos, and podcasts, to enhance your skills. Identify areas for improvement, seek learning opportunities, and practice consistently for growth.
More Details in This Episode…

About the Guest: On Freund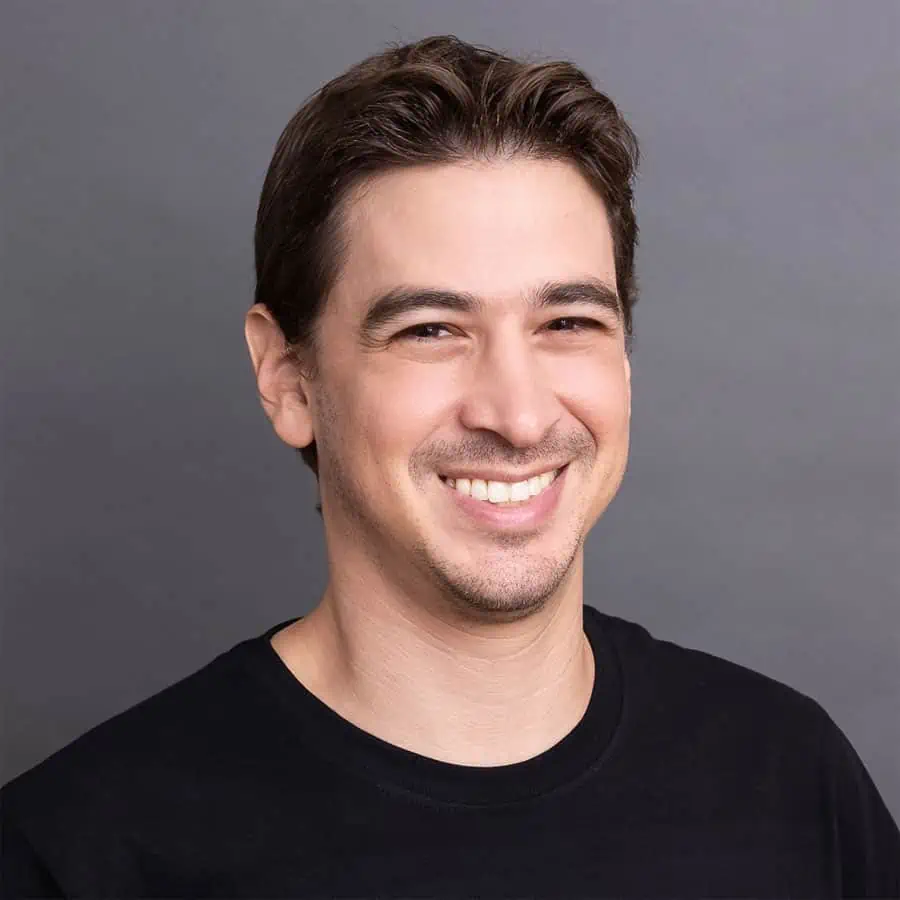 On Freund is the co-founder and CEO of Wilco, a startup dedicated to empowering developers to unlock their full potential. Throughout his career, On has managed development teams, most notably as VP of Engineering at Handy and WeWork. Besides these roles and others, he is also a proud angel investor and a humble former VC. On is married to an immunologist and is a father of three. Outside of work, you'll most likely see him playing drums or tinkering with home automation.
About the Host: Nick Heim, P.E.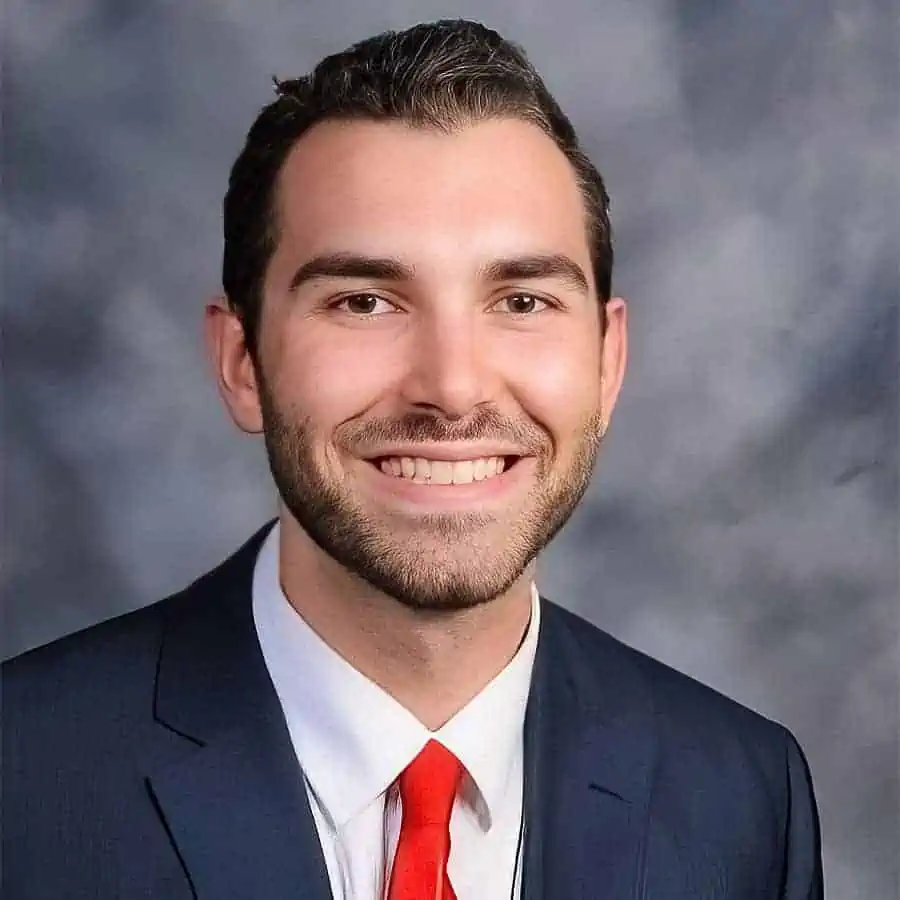 Nick is a field and VDC engineer at StructureCare, owner of Green House Property Management, and the host of the AEC Engineering and Technology Podcast. Nick's interests lie at the intersection between the built world and technology, and he can be found looking for the ever-changing answer to the question, "How can we do this better?" He can be found on LinkedIn, producing content about the use of technologies in his civil engineering career and small business.
Sources/References:
Wilco
TECC 293: How Engineers Can Identify and Combat Imposter Syndrome
Python
C# Programming Language
Excel
Angel Investors
Connect with On Freund on LinkedIn
Connect with On Freund on Twitter
This Episode Is Brought to You by Tensar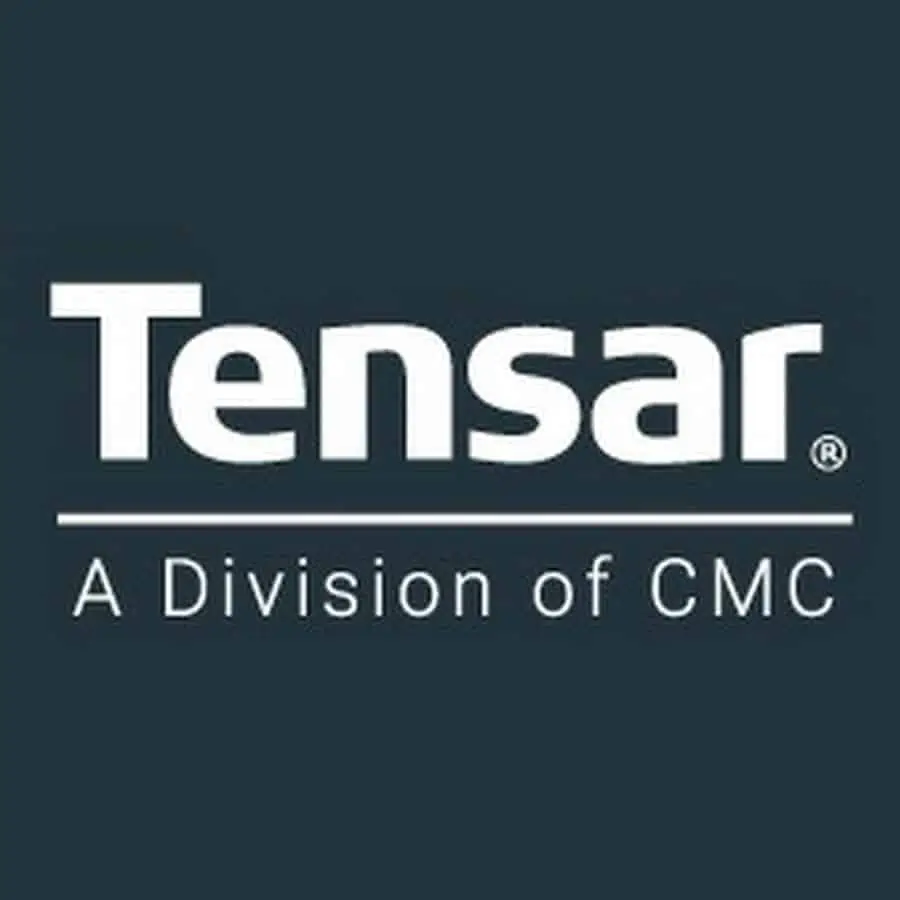 Tensar, a division of CMC, is a world-leading manufacturer and provider of ground stabilization and soil reinforcement solutions. Our innovative geogrid technology has benefited thousands of civil construction and engineering projects around the world for over 50 years. With our Tensar+ design software, you can design for higher performance and with greater confidence. Designers can export specifications that compare the benefits of Tensar geogrids with other soil stabilization methods. https://www.tensarplus.com
We would love to hear any questions you might have or stories you can share on how AI is changing the software engineering landscape.
Please leave your comments, feedback, or questions in the section below.
To your success,
Nick Heim, P.E.
Host of the AEC Engineering and Technology Podcast