Podcast: Play in new window | Download | Embed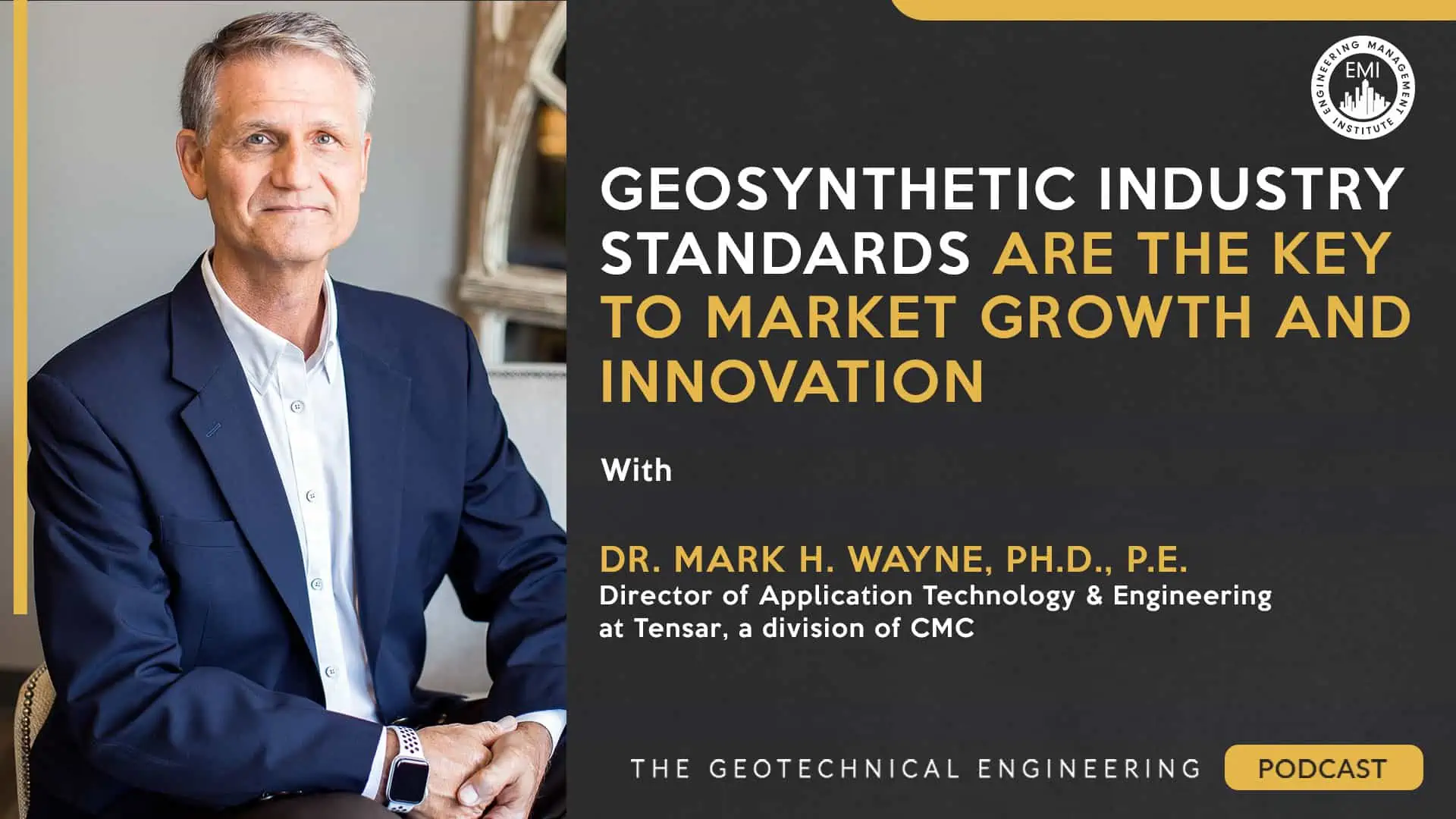 In this episode, we talk with Dr. Mark H. Wayne, Ph.D., P.E., the Director of Application Technology and Engineering with Tensar, a division of CMC, about the significance of industry standards in the geosynthetic industry and their impact on various applications. Dr. Mark also sheds light on the role of organizations like ASTM and ISO in establishing these standards, and enlightens us on the future evolution of geosynthetic standards.
***The video version of this episode can be viewed here.***
Engineering Quotes:

Here Are Some of the Questions We Ask Mark:
How do industry standards impact the design, construction, and maintenance of geosynthetic applications?
You're actively involved with ASTM and ISO. Can you shed some light on the role these organizations play in the adoption of geosynthetic use and the establishment of industry standards?
How do ASTM and ISO collaborate with industry professionals and stakeholders to develop and update geosynthetic standards?
In your opinion, what are the key challenges in creating and implementing geosynthetic standards, and how do you address them?
How does the relationship between full-scale tests and the development of industry standards work?
How do the methodologies and protocols used in full-scale testing of geosynthetics contribute to ensuring the reliability and durability of these materials?
Can you share some project examples where compliance with industry standards has resulted in notable impacts or improvements?
How do you think geosynthetic standards will change in the future, and what new trends or innovations might shape the industry's standards?
What advice do you have for aspiring geosynthetic engineers who aim to contribute to the development of industry standards as they progress in their careers?
Here Are Some of the Key Points Discussed About Geosynthetic Industry Standards Are the Key to Market Growth and Innovation:
[Read more…] about TGEP 080: Geosynthetic Industry Standards Are the Key to Market Growth and Innovation