Podcast: Play in new window | Download | Embed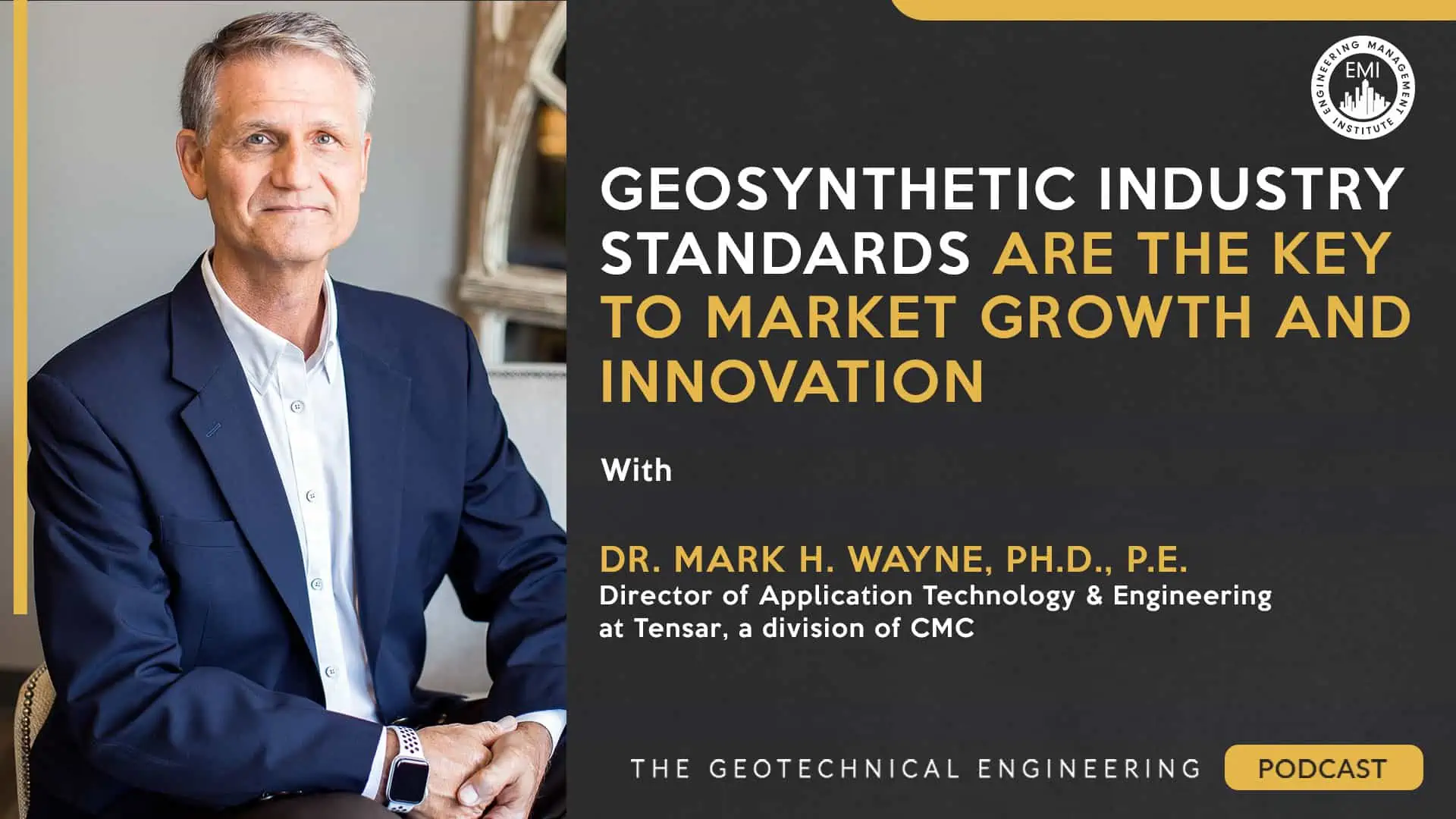 In this episode, we talk with Dr. Mark H. Wayne, Ph.D., P.E., the Director of Application Technology and Engineering with Tensar, a division of CMC, about the significance of industry standards in the geosynthetic industry and their impact on various applications. Dr. Mark also sheds light on the role of organizations like ASTM and ISO in establishing these standards, and enlightens us on the future evolution of geosynthetic standards.
***The video version of this episode can be viewed here.***
Engineering Quotes:

Here Are Some of the Questions We Ask Mark:
How do industry standards impact the design, construction, and maintenance of geosynthetic applications?
You're actively involved with ASTM and ISO. Can you shed some light on the role these organizations play in the adoption of geosynthetic use and the establishment of industry standards?
How do ASTM and ISO collaborate with industry professionals and stakeholders to develop and update geosynthetic standards?
In your opinion, what are the key challenges in creating and implementing geosynthetic standards, and how do you address them?
How does the relationship between full-scale tests and the development of industry standards work?
How do the methodologies and protocols used in full-scale testing of geosynthetics contribute to ensuring the reliability and durability of these materials?
Can you share some project examples where compliance with industry standards has resulted in notable impacts or improvements?
How do you think geosynthetic standards will change in the future, and what new trends or innovations might shape the industry's standards?
What advice do you have for aspiring geosynthetic engineers who aim to contribute to the development of industry standards as they progress in their careers?
Here Are Some of the Key Points Discussed About Geosynthetic Industry Standards Are the Key to Market Growth and Innovation:
Industry standards are essential for the design, construction, and maintenance of geosynthetic applications as they provide consistent testing protocols, ensure reliable strength values, and promote global cooperation in the industry.
ASTM and ISO are key organizations in establishing industry standards for geosynthetic applications, with slight differences in membership and protocols. It's important to compare ISO and ASTM standards to ensure design compatibility.
ASTM and ISO collaborate with experts and stakeholders to develop and update geosynthetic standards, addressing specific properties needed for different material functions. These standards undergo a consensus-driven process of voting, comments, and revisions to ensure their relevance to evolving industry needs.
The development and implementation of geosynthetic standards face challenges that require collaboration with stakeholders interested in utilizing these materials. Organizations like Ashton, the Army Corps of Engineers, and NTP play a significant role in understanding how to design and incorporate geosynthetics effectively. Specific challenges arise in determining the right material specifications and ensuring proper design for applications such as building walls or erosion control. Collaboration between manufacturers, industry experts, and standards organizations helps overcome these challenges by establishing comprehensive standards, guidance documents, and checklists. The consensus-driven process allows for the inclusion of various perspectives and ensures the reliability and safety of geosynthetic applications.
Full-scale tests play a crucial role in evaluating the performance and benefits of geosynthetic applications, providing valuable insights into material behavior, load capacity, and long-term durability. These tests allow engineers to assess the effectiveness of geosynthetics in areas like road construction, landfills, and bridges by replicating real-world conditions and monitoring performance over time. Through full-scale testing, engineers can validate design approaches, optimize material selection, and ensure the reliable and cost-effective implementation of geosynthetics in various applications.
Full-scale testing methodologies and protocols for geosynthetics ensure their reliability and durability by evaluating their performance under real-world conditions, contributing to refined industry standards and more accurate design approaches. Access to ASTM standards promotes widespread knowledge dissemination and adoption of best practices.
Adherence to industry standards is crucial in projects involving geosynthetics, providing clear guidelines for handling, storage, and testing, ensuring consistency, reliability, and optimal performance in their application.
Evolving geosynthetic standards adapt to changing needs, incorporating areas like temperature effects, smart systems, and reliable instrumentation to ensure accurate measurements and predictions in construction and infrastructure projects.
For aspiring geosynthetic engineers interested in shaping industry standards, it is recommended reading "Designing with Geosynthetics" by Doctor Kerner, attend ASTM meetings, find a mentor, write papers for conferences, and embrace co-op programs to gain practical experience.
More Details in This Episode…

About the Guest: Dr. Mark H. Wayne, Ph.D., P.E.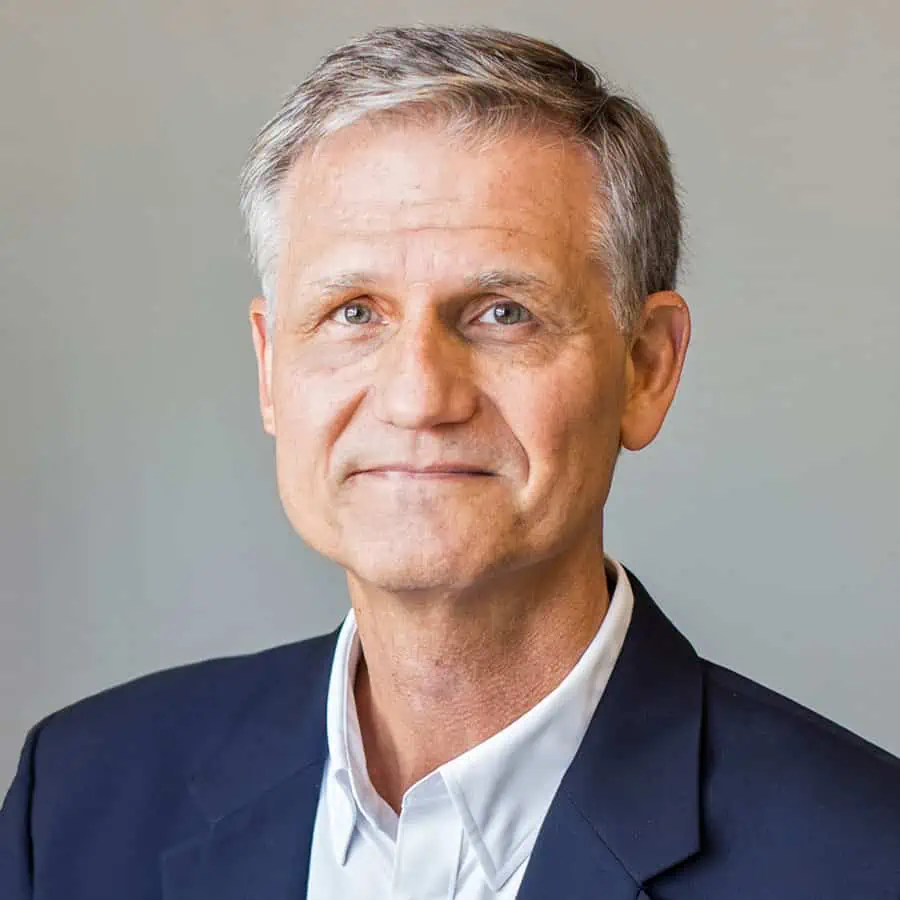 Dr. Mark H. Wayne, Ph.D., P.E., serves as the Director of Application Technology and Engineering with Tensar, a division of CMC, and is based in Alpharetta, GA. Dr. Wayne is a licensed professional engineer in seven states with over 30 years of experience in geotechnical and geosynthetic engineering. He received his B.S., M.S., and Ph.D. degrees in Civil Engineering from Drexel University in Philadelphia, PA. He has also published and presented numerous papers on geosynthetics, among other engineering topics. Dr. Wayne has authored more than 100 technical papers published in scientific journals, geotechnical magazines, and conference proceeding worldwide. Dr. Wayne currently serves as the Chair of the ASCE G-I Geosynthetics Committee, and mechanical properties subcommittee Chair of geosynthetics, Committee D35, for the American Society for Testing & Materials (ASTM). He is also an active member of the Deep Foundations Institute and the International Standards Organization (ISO).
About the Host: Jared M. Green, P.E., D.GE, F.ASCE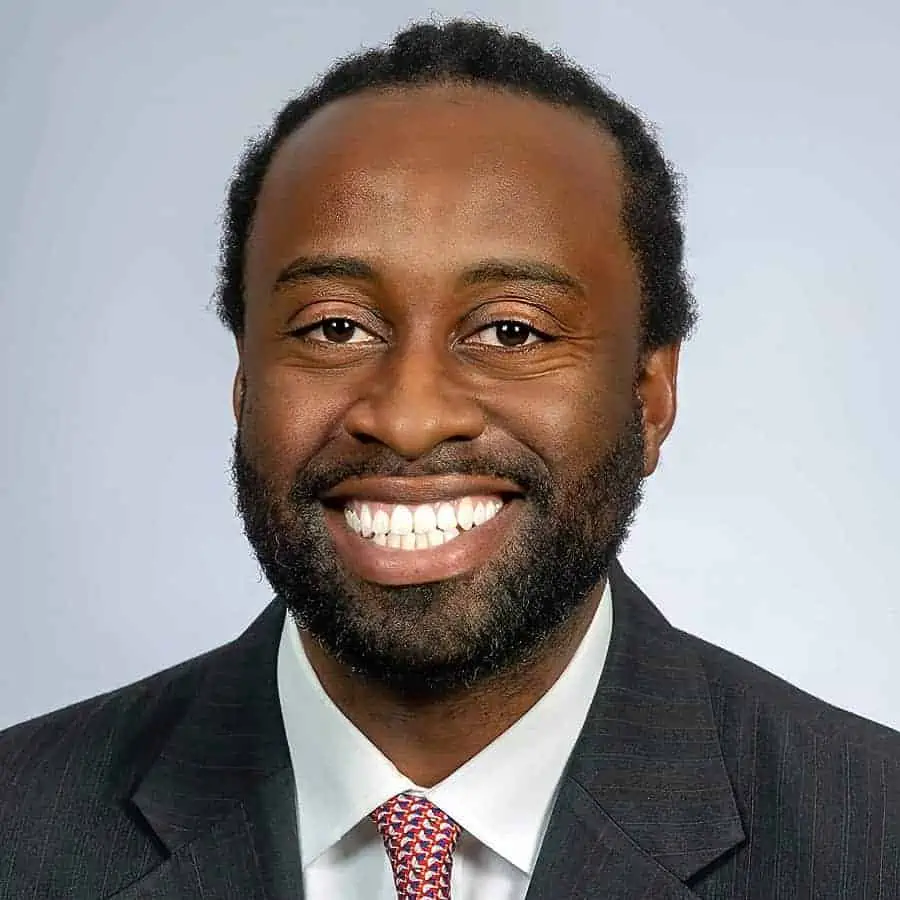 Jared, originally from southwest Philadelphia, Pennsylvania, graduated from Syracuse University's College of Engineering in 2001 with a B.S. in Civil Engineering. He later went on to attain his M.S. in Civil Engineering (Geotechnical Focus) from the University of Illinois, Urbana-Campaign, in 2002. In 2003, he began working in the New York City office of Langan. He has since become a Principal / Vice President and is one of the owners of this international land development engineering consulting firm. After 15 years at Langan, Jared moved to the Philadelphia office and is one of the geotechnical practice leaders in that office.
Jared is a consultant and team leader who also enjoys mentoring young engineers and first-generation college students. He has been instrumental in increasing the number of pre-college students who are interested in STEAM majors and fields. He strives to make complex engineering topics relatable and understandable to people new to the field and to people who are completely unfamiliar with engineering. Jared and his family currently reside in Flemington, New Jersey. He and his wife have three energetic, inquisitive, and awesome children. You can connect with Jared here.
Books Mentioned in This Episode: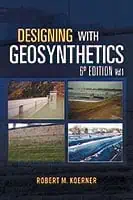 Sources/References:
Tensar
Drexel University
ASTM
ISO
Committee D35 on Geosynthetics
ISO/TC 221 Geosynthetics
Geosynthetic Magazine
Geosynthetic Institute
Connect with Dr. Mark H. Wayne, Ph.D., P.E., on LinkedIn
This Episode Is Brought to You By:
Tensar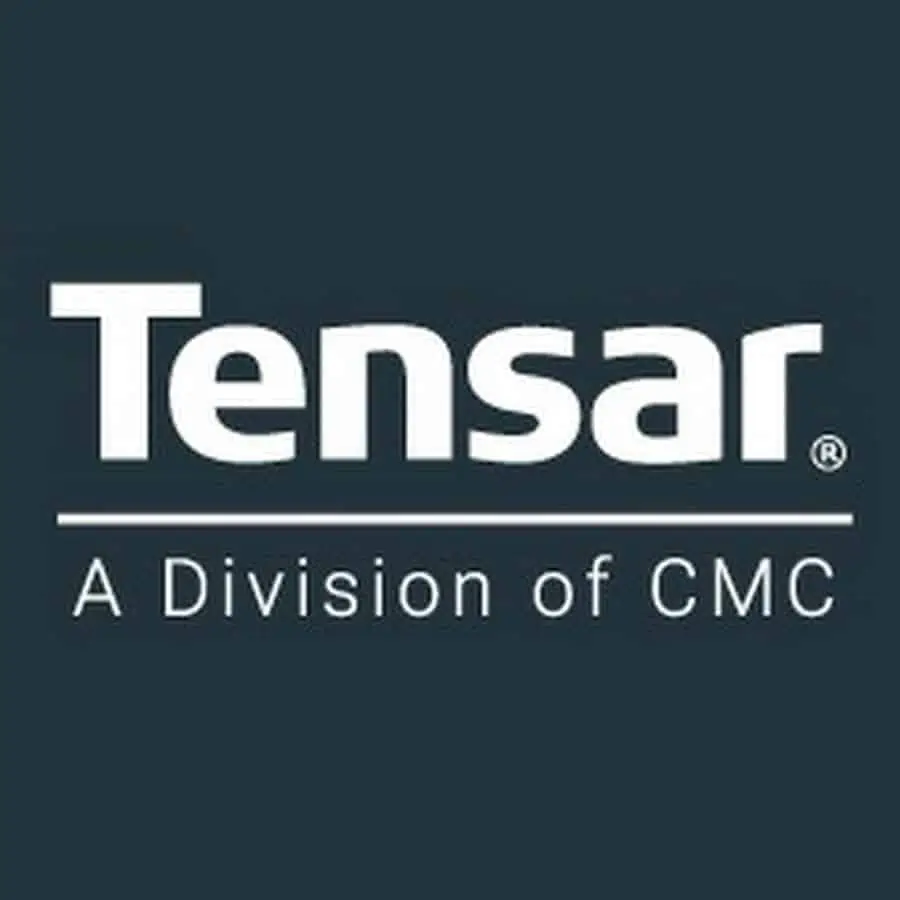 Tensar, a division of CMC, is a world-leading manufacturer and provider of ground stabilization and soil reinforcement solutions. Our innovative geogrid technology has benefited thousands of civil construction and engineering projects around the world for over 50 years. With our Tensar+ design software, you can design for higher performance and with greater confidence. Designers can export specifications that compare the benefits of Tensar geogrids with other soil stabilization methods. https://www.tensarplus.com
Colliers Engineering & Design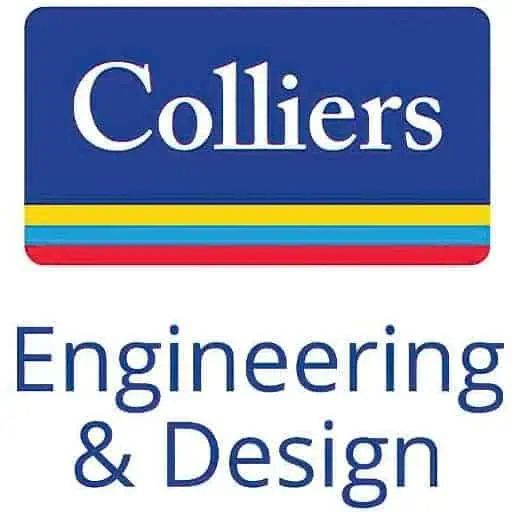 Colliers Engineering & Design is a full-service A&E firm with more than 2,200 employees and over 60 offices nationwide. As an industry leader, Colliers Engineering & Design has a responsibility to ensure the built environment is constructed with a commitment to the inclusivity, health, and welfare of our people, clients, and communities. For more information about how you can join their team, find them on Twitter, Facebook, Instagram, and LinkedIn or visit their website at colliersengineering.com.
Please leave your comments or questions in the section below on whether or not you think geosynthetic industry standards are the key to market growth and innovation.
To your success,
Jared M. Green, PE, D.GE, F.ASCE
Host of The Geotechnical Engineering Podcast