Podcast: Play in new window | Download | Embed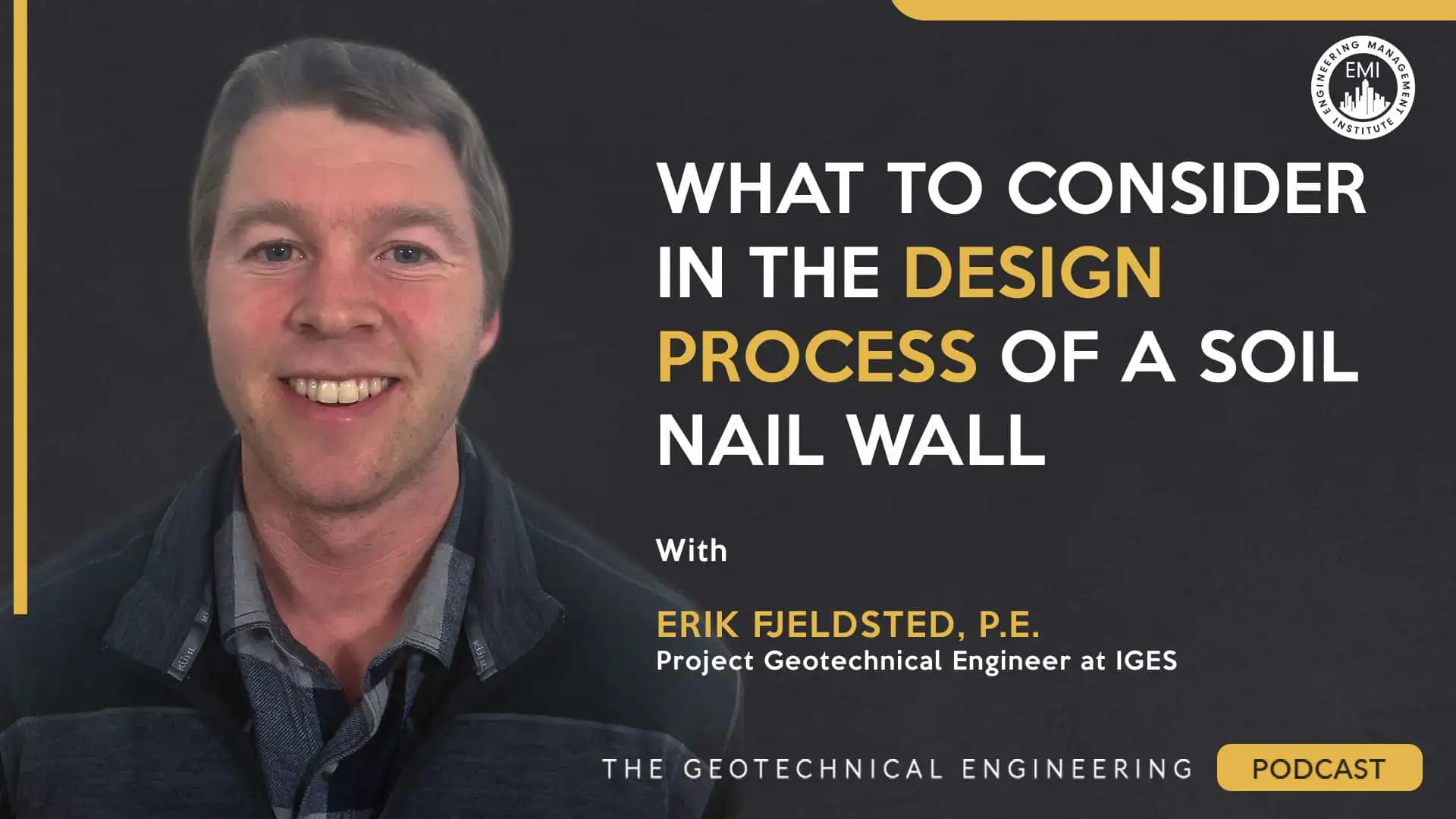 In this episode, we talk to Erik Fjeldsted, P.E., a geotechnical engineer from IGES (Intermountain GeoEnvironmental Services), who highlights key factors to consider in designing an effective soil nail wall such as geotechnical investigation, loading conditions, and QA/QC observations.
***You can view the video version of this podcast episode here.***

Here Are Some of the Questions We Ask Erik:
What are soil nails and where would one use soil nails in engineering projects?
What should somebody be watching for when doing construction observations of a soil nail wall?
What do you do if you have never seen this kind of construction before and your senior engineer says you must document the construction of this wall?
What are the main points that should be considered in the soil nail design?
What loading conditions could be expected?
Lastly, after you have come up with a layout of soil nails for a given height and loading, what factor of safety are you getting, and do you need to modify it based on contractor practice?
What advice would you like to give to geotechnical engineers out there?
Here Are Some of the Key Points Discussed About What to Consider in The Design Process of an Effective Soil Nail Wall:
[Read more…] about TGEP 69: What to Consider in The Design Process of an Effective Soil Nail Wall