Podcast: Play in new window | Download | Embed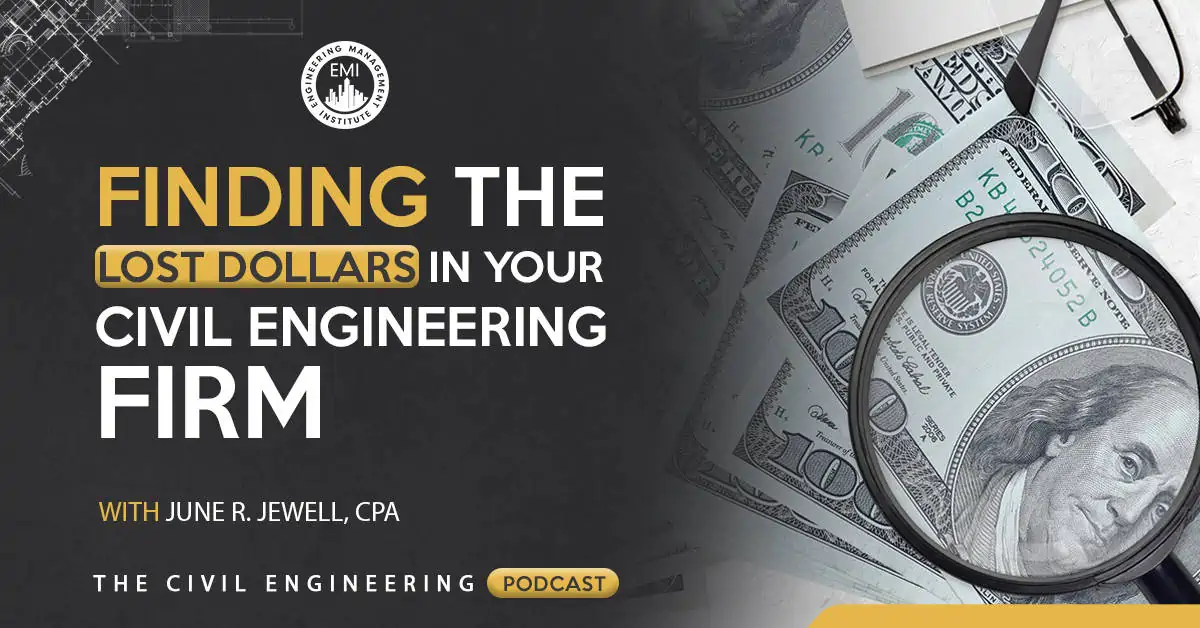 In episode 51 of The Civil Engineering Podcast, I interview June R. Jewell, CPA, a business management consultant to the Architecture, Engineering, and Construction (AEC) industry on finding the lost dollars in your Civil Engineering Firm. Some of the points June discusses will immediately help you to enhance your business development skills and increase profits.
Here are some of the questions I asked during the episode:
Tell us more about losing money on time and materials contracts.
What is the cost of lost opportunities?
How does an engineering proposal process bring along lost revenue?
What impact can estimating processes have on projects?
How does the cost of low utilization affect revenue and profits?
How does poor project management lose you money?
Tell us more about inefficient and non-integrated systems in your business?
Engineering Quotes




Here are some key points discussed in this episode:
[Read more…] about TCEP 051: Finding the Lost Dollars in Your Civil Engineering Firm with June Jewell