Podcast: Play in new window | Download | Embed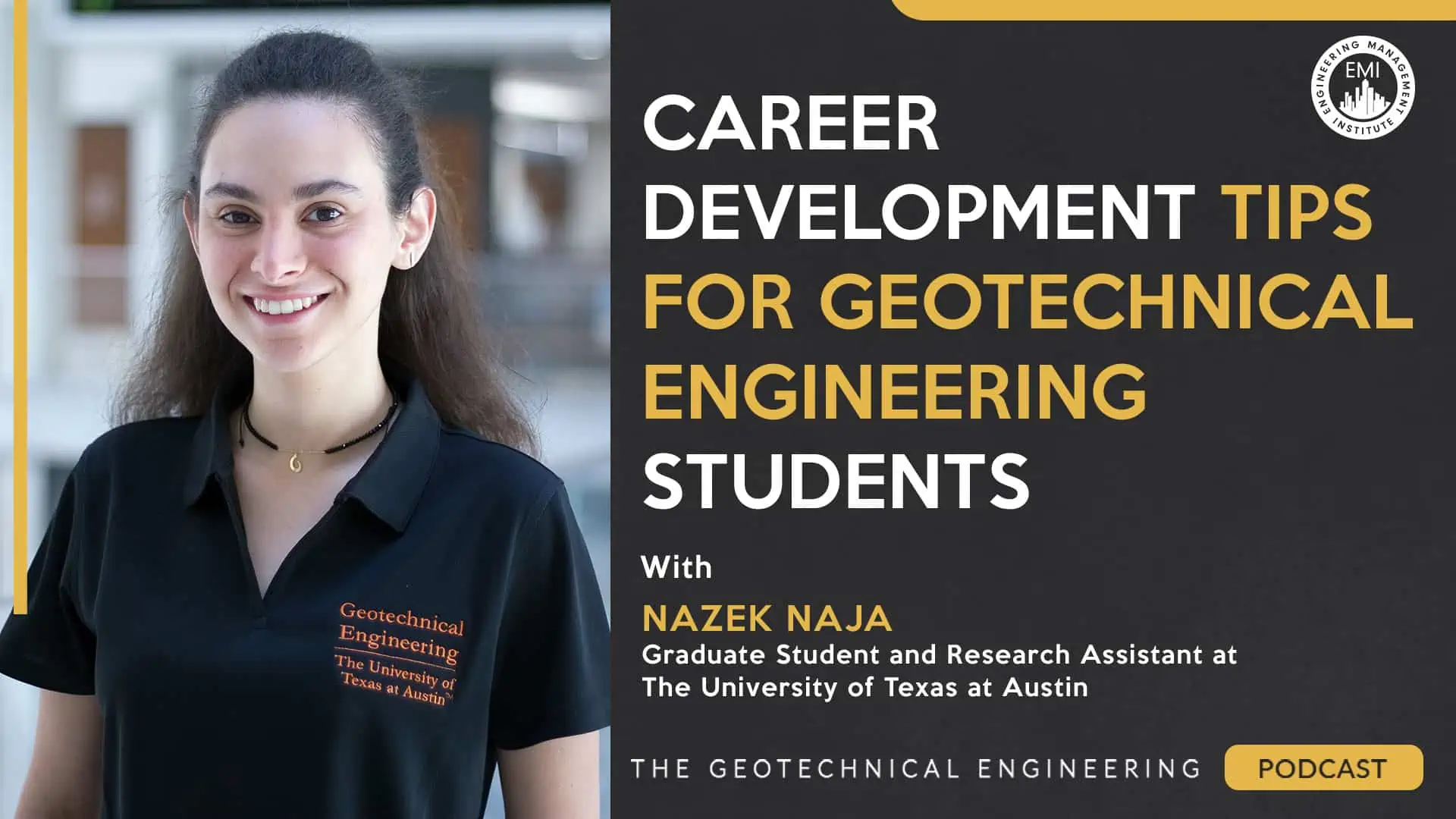 In this episode, we talk to Nazek Naja, a graduate student and research assistant at The University of Texas at Austin who shares her insights on how she developed her career as a geotechnical engineer, starting from her studies. She also provides valuable tips for aspiring engineering students to enhance their job prospects.
Engineering Quotes:


Here Are Some of the Questions We Ask Nazek
What is your current field of study at The University of Texas?
What inspired you to pursue a career in Geotechnical Engineering, and why do you believe it is important to explore during undergraduate studies?
What is it like to study Geotech in today's era, and do you think it poses more challenges compared to two decades ago?
As the president of the Geo-Institute Student Chapter at UT Austin, could you elaborate on your responsibilities and how your involvement in the organization has contributed to your studies and career aspirations?
In your opinion, what are some effective ways for engineering students to maximize the benefits of professional organizations?
What steps can geotechnical engineering students take before graduation to increase their job prospects?
What final advice would you like to offer aspiring geotechnical engineering students?
Here Are Some of the Key Points Discussed About Career Development Tips for Geotechnical Engineering Students:
[Read more…] about TGEP 71: Career Development Tips for Geotechnical Engineering Students