Podcast: Play in new window | Download | Embed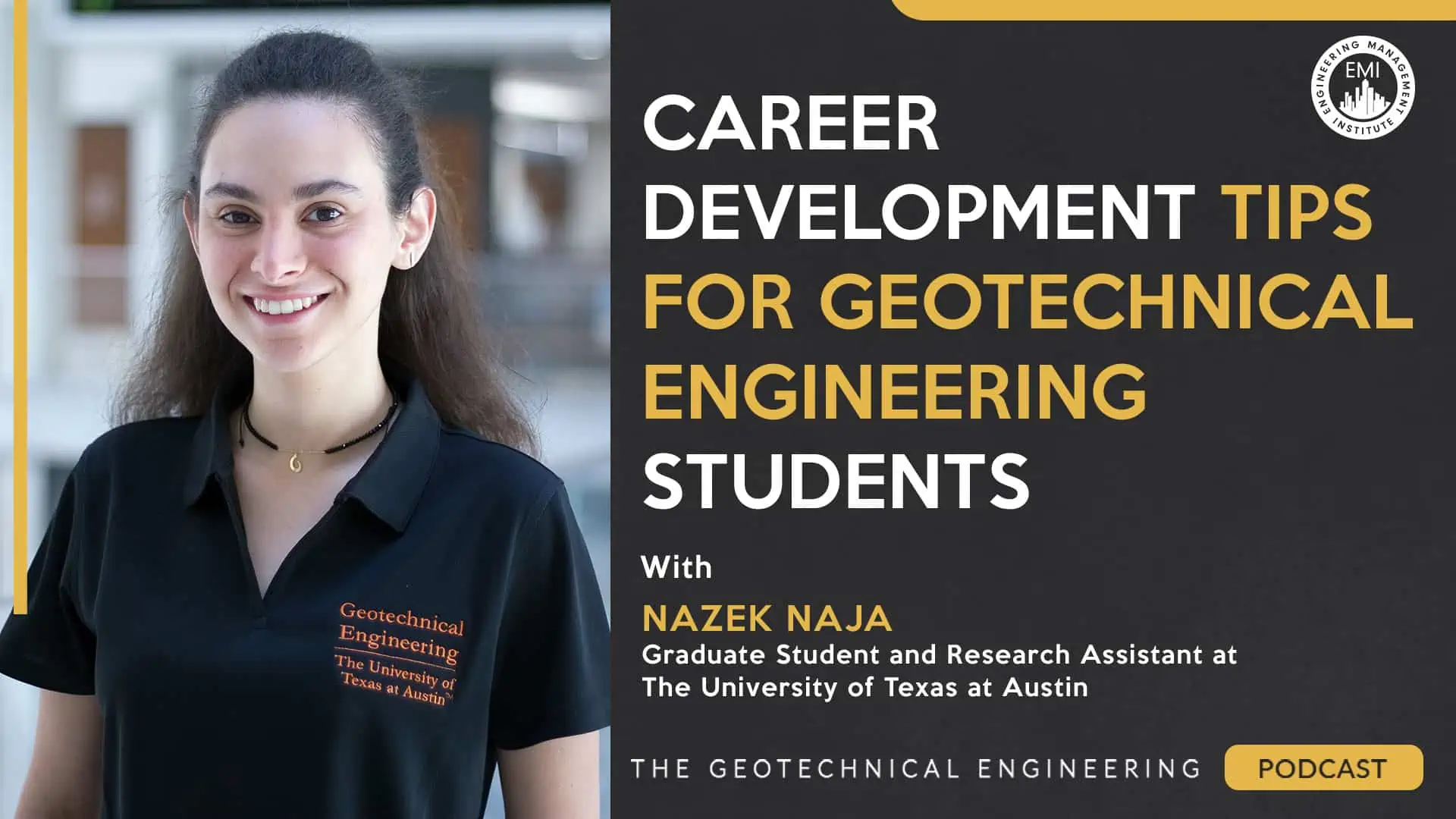 In this episode, we talk to Nazek Naja, a graduate student and research assistant at The University of Texas at Austin who shares her insights on how she developed her career as a geotechnical engineer, starting from her studies. She also provides valuable tips for aspiring engineering students to enhance their job prospects.
Engineering Quotes:


Here Are Some of the Questions We Ask Nazek
What is your current field of study at The University of Texas?
What inspired you to pursue a career in Geotechnical Engineering, and why do you believe it is important to explore during undergraduate studies?
What is it like to study Geotech in today's era, and do you think it poses more challenges compared to two decades ago?
As the president of the Geo-Institute Student Chapter at UT Austin, could you elaborate on your responsibilities and how your involvement in the organization has contributed to your studies and career aspirations?
In your opinion, what are some effective ways for engineering students to maximize the benefits of professional organizations?
What steps can geotechnical engineering students take before graduation to increase their job prospects?
What final advice would you like to offer aspiring geotechnical engineering students?
Here Are Some of the Key Points Discussed About Career Development Tips for Geotechnical Engineering Students:
Within the civil engineering field, there are numerous opportunities to explore. As an undergraduate, you can conduct research beyond your coursework, connect with professors to gain further insight, and seek internships or advice from professionals in the field.
As a member of the Geo-Institute Student Chapter committee, students have access to various activities, including seminars, field trips, and social events. Attending these events and connecting with industry professionals can help you gain valuable insights and develop projects for your senior year or grad school.
Engineering students should actively participate in their student chapter events, network with professionals, and seek guidance from their professors, alumni, and other industry experts. Attending conferences and congresses can also provide valuable job prospects and opportunities.
If you are in grad school, ensure your case studies are well-researched and well-written, as future students will benefit from them.
To avoid burnout, graduate and undergraduate students should prioritize their mental health by engaging in physical activities, spending time with friends, and adopting a positive mindset.
More Details in This Episode…

About the Guest: Nazek Naja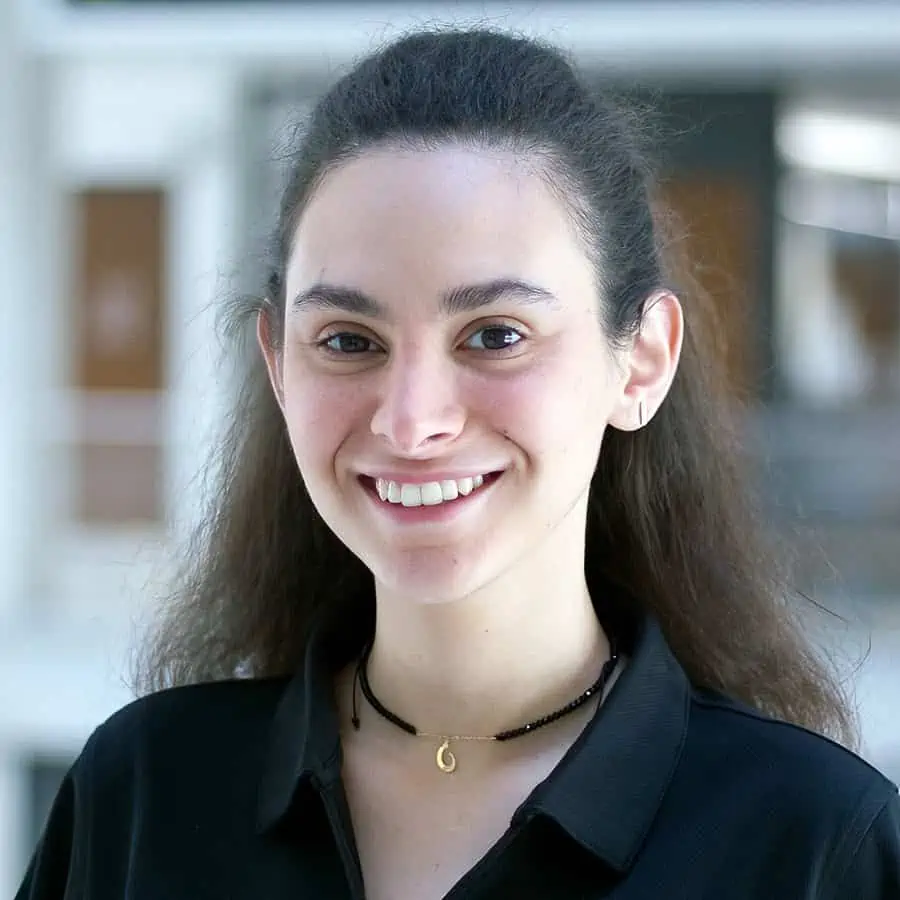 Nazek joined The University of Texas at Austin for a master's degree in Geotechnical Engineering in August 2021. She's all about the experimental aspect of geotech and is currently under the supervision of Dr. Chadi El-Mohtar. Nazek joined UT right after graduating from the American University of Beirut in May 2021. She began her journey in geotechnical engineering after being appointed as a work-study student in the geotechnical engineering research laboratory in her undergrad, before even taking her first geotech class. After she began learning about the basics of geotechnical engineering via lab practice, it was then all about indulging in geotech.
Nazek also enjoys adventurous trips, outdoor activities, and traveling. She was an avid member of the American Society of Civil Engineers – Student Chapter since day 1 and ultimately took on a leading role in her senior year. Nazek focused on integrating a great deal of the student-life experience into the world of civil engineering, while also making it memorable. She intends to continue to do so as well within the Geo-Institute Student Chapter at the University of Texas at Austin during her time as vice-president and president.
About the Host: Jared M. Green, P.E., D.GE, F.ASCE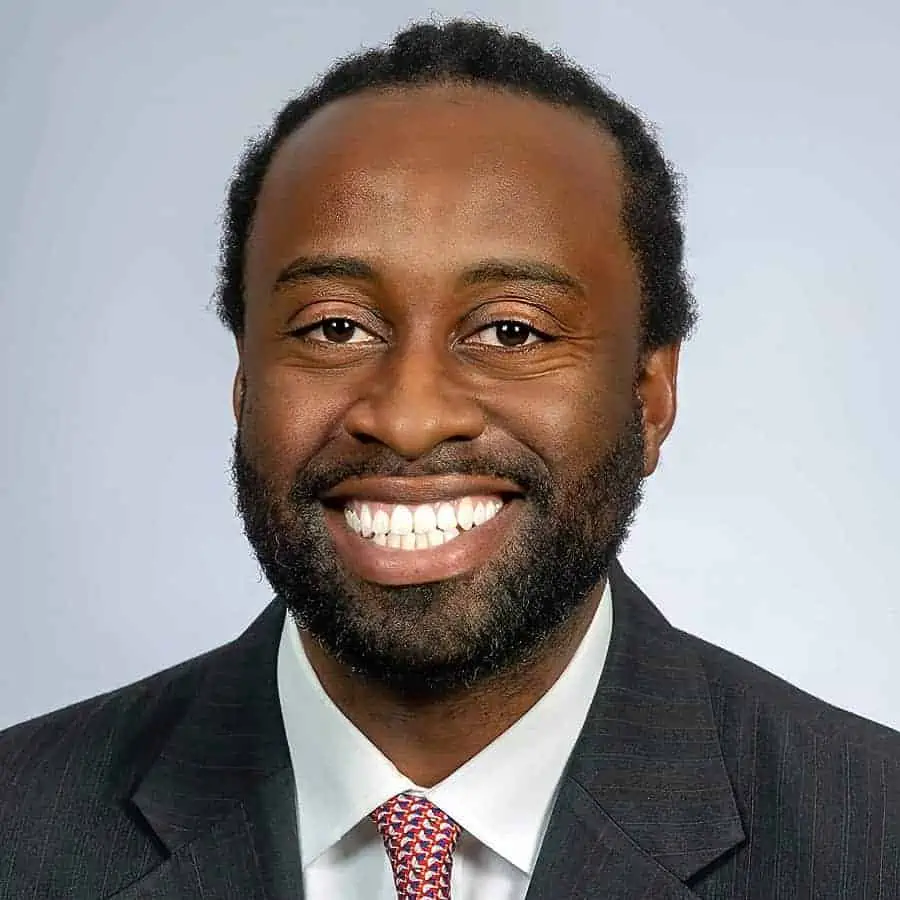 Jared, originally from southwest Philadelphia, Pennsylvania, graduated from Syracuse University's College of Engineering in 2001 with a B.S. in Civil Engineering. He later went on to attain his M.S. in Civil Engineering (Geotechnical Focus) from the University of Illinois, Urbana-Campaign, in 2002. In 2003, he began working in the New York City office of Langan. He has since become a Principal / Vice President and is one of the owners of this international land development engineering consulting firm. After 15 years at Langan, Jared moved to the Philadelphia office and is one of the geotechnical practice leaders in that office.
Jared is a consultant and team leader who also enjoys mentoring young engineers and first-generation college students. He has been instrumental in increasing the number of pre-college students who are interested in STEAM majors and fields. He strives to make complex engineering topics relatable and understandable to people new to the field and to people who are completely unfamiliar with engineering. Jared and his family currently reside in Flemington, New Jersey. He and his wife have three energetic, inquisitive, and awesome children. You can connect with Jared here.
Sources/References:
The University of Texas at Austin
Connect with Nazek Naja on LinkedIn
Visit the Geo-Institute of ASCE
This Episode Is Brought to You By:

PPI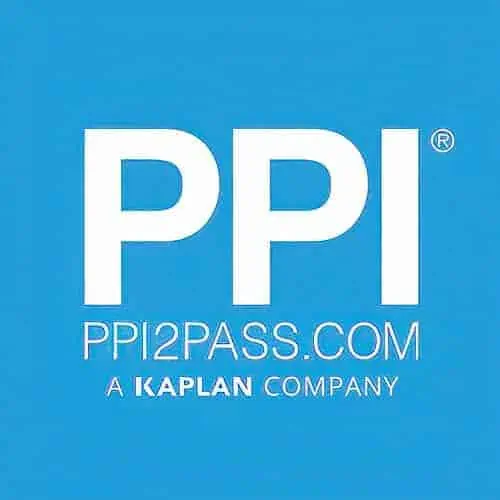 PPI has helped engineers achieve their licensing goals since 1975. Passing the FE and PE exams can open doors to career advancement and new opportunities. Check out PPI's wide range of prep options, including live online courses, on-demand courses, and digital study tools to help prepare you to pass your licensing exam. Check out PPI today at ppi2pass.com to see all the options available for FE and PE exam prep.
Simpson Strong-Tie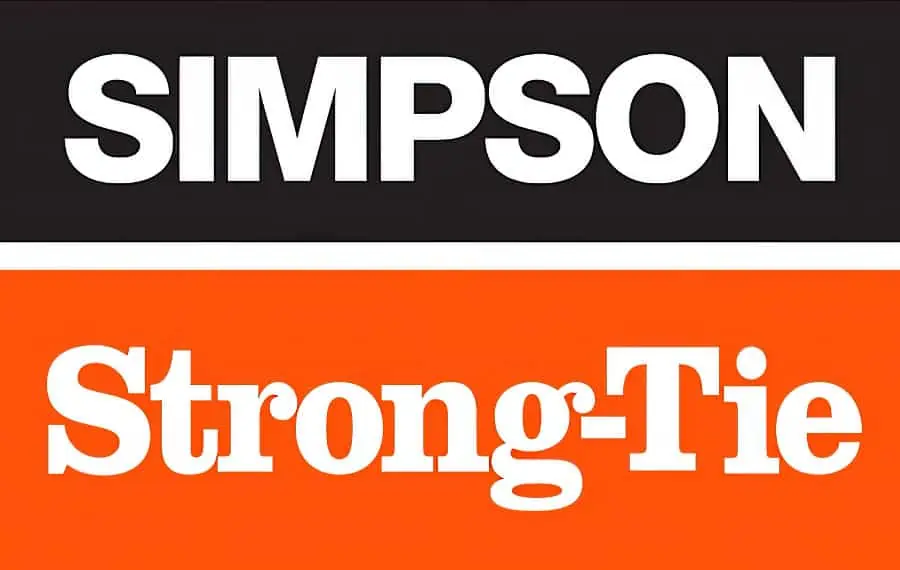 Simpson Strong-Tie is a building-industry leader committed to helping people design and build safer, stronger homes, structures, and communities. Our employees are passionate about innovative technology, engineering, and building a better world. We believe true success is achieved together. Come build with us at strongtie.com.
Please leave your comments or questions in the section below on career development tips for engineering students.
To your success,
Jared M. Green, P.E., D.GE, F.ASCE
Host of The Geotechnical Engineering Podcast