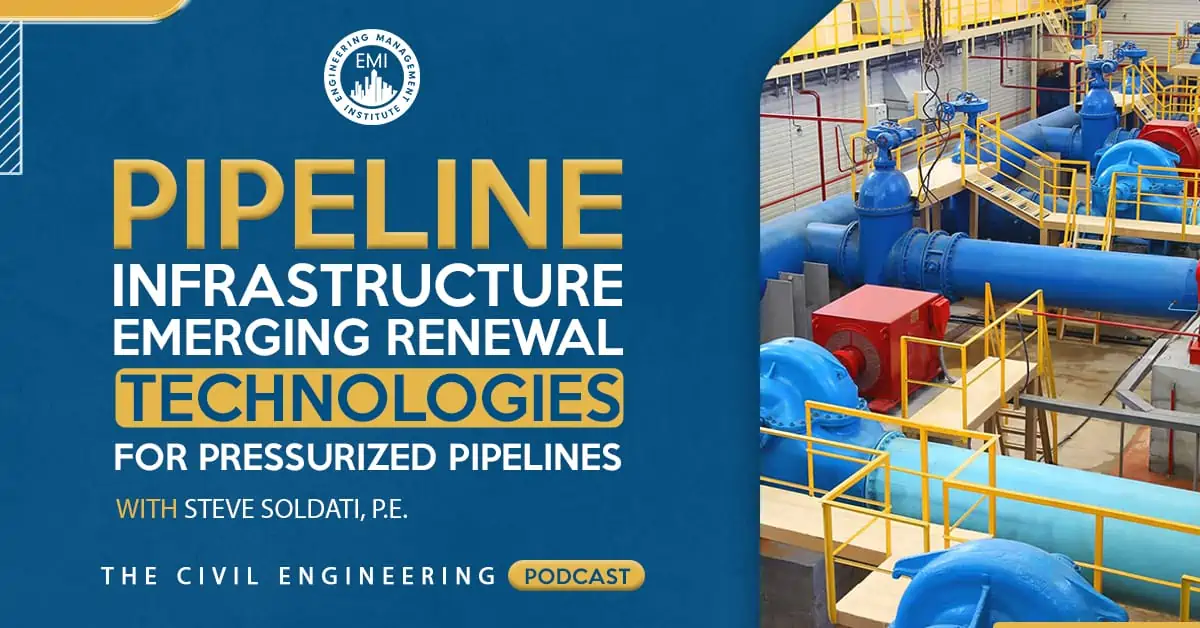 In this episode, I talk to Steve Soldati, P.E., the Regional Sales Manager at Aegion Corporation. Steve was previously seen on episode 74 of The Civil Engineering Podcast, where he discussed effective communication strategies. In today's episode, he will discuss emerging renewal technologies for pressurized pipelines, which can be very applicable to today's world of crumbling infrastructure.
Engineering Quotes:


Here Are Some of the Questions I Ask Steve:
Can you tell us about some of the career transitions you've had since we spoke with you last time on the podcast?

What is a pressurized pipeline?
In terms of the pressurized pipe systems, what is the landscape of the nation's existing pressurized pipeline infrastructure?
What is the risk associated with this aging infrastructure?
From an engineering perspective, what are the challenges in trying to address this aging infrastructure of pressurized pipelines?
While there are risks involved, what are some things that can be done for renewing and rehabilitating this infrastructure?
Here Are Some Key Points Discussed in This Episode About Emerging Renewal Technologies for Pressurized Pipelines:
[Read more…] about TCEP 138: Pipeline Infrastructure – Emerging Renewal Technologies for Pressurized Pipelines