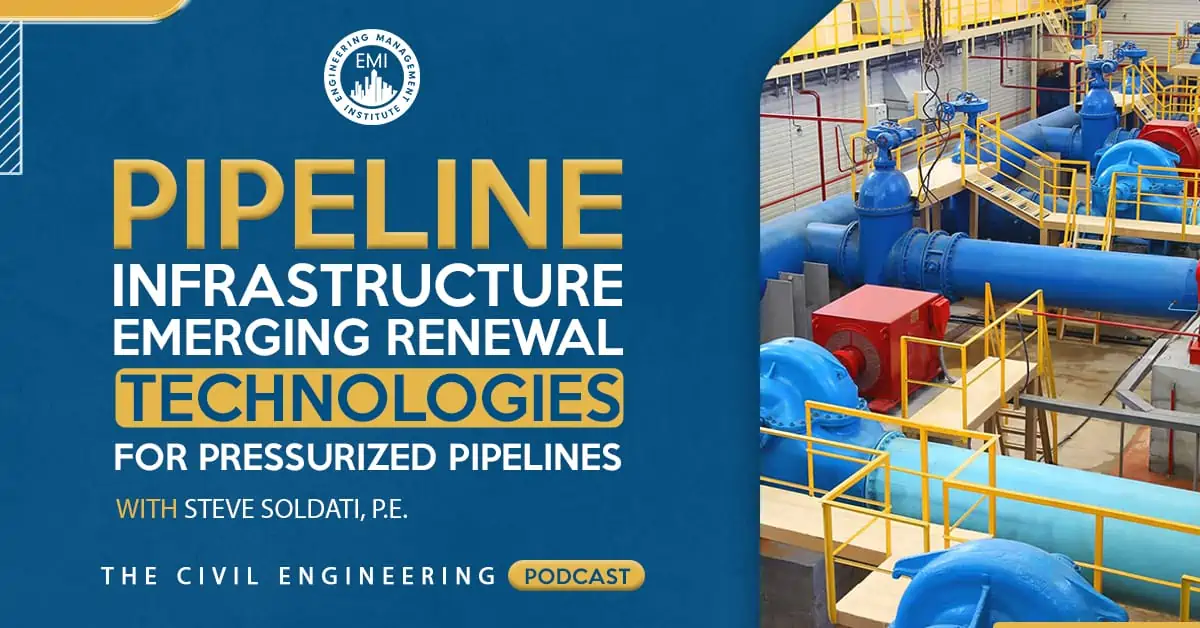 In this episode, I talk to Steve Soldati, P.E., the Regional Sales Manager at Aegion Corporation. Steve was previously seen on episode 74 of The Civil Engineering Podcast, where he discussed effective communication strategies. In today's episode, he will discuss emerging renewal technologies for pressurized pipelines, which can be very applicable to today's world of crumbling infrastructure.
Engineering Quotes:


Here Are Some of the Questions I Ask Steve:
Can you tell us about some of the career transitions you've had since we spoke with you last time on the podcast?

What is a pressurized pipeline?
In terms of the pressurized pipe systems, what is the landscape of the nation's existing pressurized pipeline infrastructure?
What is the risk associated with this aging infrastructure?
From an engineering perspective, what are the challenges in trying to address this aging infrastructure of pressurized pipelines?
While there are risks involved, what are some things that can be done for renewing and rehabilitating this infrastructure?
Here Are Some Key Points Discussed in This Episode About Emerging Renewal Technologies for Pressurized Pipelines:
Pressurized pipelines are pipes that convey a fluid with the use of (mostly) pumps to get it from point A to point B.  

There are more than 1 million miles of portable pressurized water mains, and the majority of the pipelines are made of cast iron. Of the 1 million miles of pressurized water mains pipes, over 60% of the pipelines range from six to 10 inches in diameter. There are also 60,000 miles of pressurized waste pipelines in the country.

There is a financial as well as an environmental risk when it comes to our aging infrastructure. From a financial aspect, the longer you let an asset age and not be maintained, the higher the risk will be of it collapsing or causing a health or an environmental risk.




Some of the challenges that engineers face when trying to repair or maintain the aging pipelines are:

A growing population and a higher demand on the pressurized pipelines.

An economic disruption that we are trying to avoid. The direct cost is replacing the materials and the labor needed to do so. The indirect cost is how much the disruption will cost the community.

As engineers, we need to find the optimal position where we can address the issues and challenges in the most efficient and innovative way possible.

Finding other ways to continue supplying a community with their pipeline needs while the construction is carried out on the pipelines that need maintenance and repairs.

There are trench methods as well as trench-less methods of rehabilitating and repairing the pipelines. The trench method is where you dig up and replace the failing pipelines. This method is one of the most cost-effective as well as the least disruptive method in many cases. The trench-less method is to find a way to repair and extend the life of the existing pipeline with a semi-structural method, and this will also minimize the disruption time to the community.

Engineering agencies need to be aware of the other options available when working with pressurized pipelines. They also need to know which tools can be used to address any issues that may come up.
More Details in This Episode…
About Steve Soldati, P.E.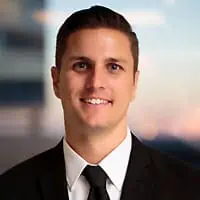 Steve Soldati, P.E. is a registered civil engineer in Florida and California. He attended California State University, Chico, where he earned his Bachelor of Science in Civil Engineering. Steve has over 10 years of experience in the industry working in construction, program and project management, and asset management. He brings a well-rounded perspective to the challenges that many agencies face with aging infrastructure and population growth.
Here Are Some Photos of Steve's Work:
Sources/References:
TCEP 074: How to Communicate Effectively on Civil Engineering Projects
Peyton Gibson, EIT, ENV SP
Engineering Management Accelerator – People Skills Course (Online) | 5 PDHs
Project Management Accelerator PM Skills Course
Infrastructure Series
Connect with Steve Soldati
EMI's YouTube Channel

This episode is brought to you by Maser Consulting P.A., a privately owned, multi-discipline, consulting and engineering design firm with a unique balance of public and private sector experience. Established in 1984 by Richard M. Maser, PE, PP, CME, Chairman & Chief Executive Officer, the firm has an expert staff of licensed engineers, planners, surveyors, landscape architects, and environmental scientists with offices strategically located nationwide. Click here to learn more about Maser Consulting P.A. today.
Please leave your comments or questions in the section below on pressurized pipelines.
To your success,
Anthony Fasano, PE, LEED AP
Engineering Management Institute
Author of Engineer Your Own Success