Podcast: Play in new window | Download | Embed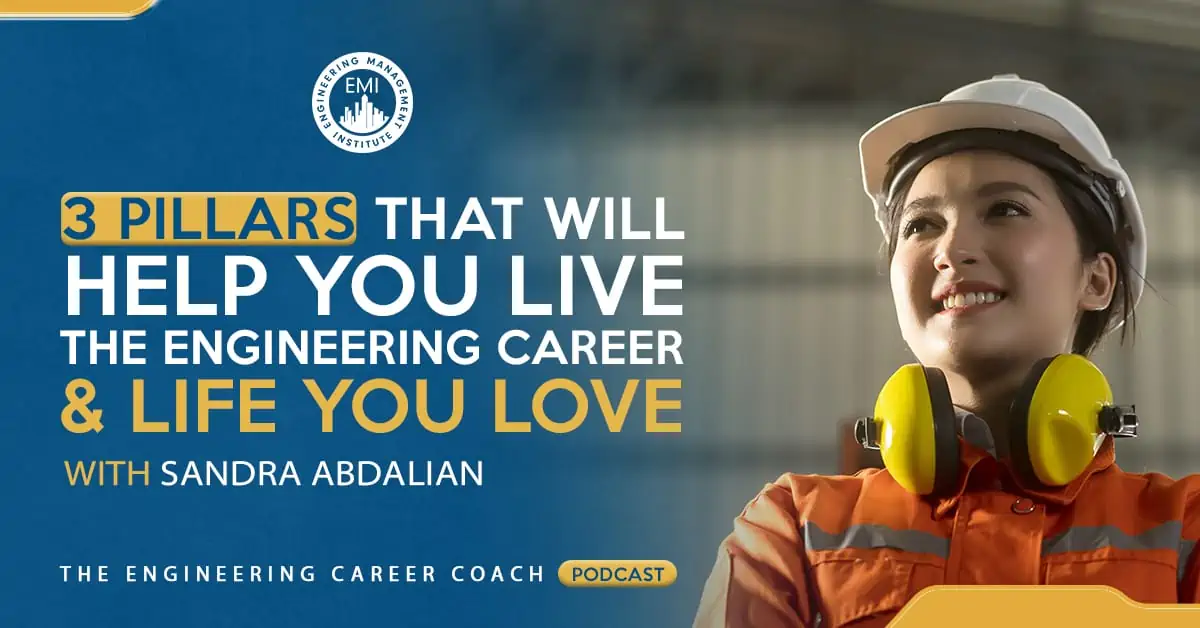 Image by Lifestylememory on Freepik
In this session of The Engineering Career Coach Podcast, I interview Sandra Abdalian of YourCareerEngineer.com. Sandra discusses the three pillars that you can use to create the engineering career and life you've always wanted.
"You are essentially who you create yourself to be and all that occurs in your life is a result of your own making." – Stephen Richards, Think Your Way to Success: Let Your Dreams Run Free
Sandra Abdalian is the founder of YourCareerEngineer.com where she provides tools and information to help other engineers succeed. She graduated from the University of Florida with a degree in Industrial Engineering in 2004 and then went to work with a reputable engineering firm. She held several leadership positions and ended up in program management, however she felt like she was not fulfilled and not living her passion. In 2011, after a series of tragic personal events, she had a wake up call and realized she was not living the career and life she loved. She is now a career coach and focuses on helping engineers, especially female engineers, grow through mentoring and leading.
In this episode, we challenge you as an engineer to step back, look at yourself and at the whole picture of your life. Listen to this session and learn how these three pillars can help you live the career and life you've always wanted. The three pillars are: [Read more…] about TECC 36: The Engineering Career Coach Podcast – Three Pillars That Will Help You Live the Engineering Career and Life You Love