Podcast: Play in new window | Download | Embed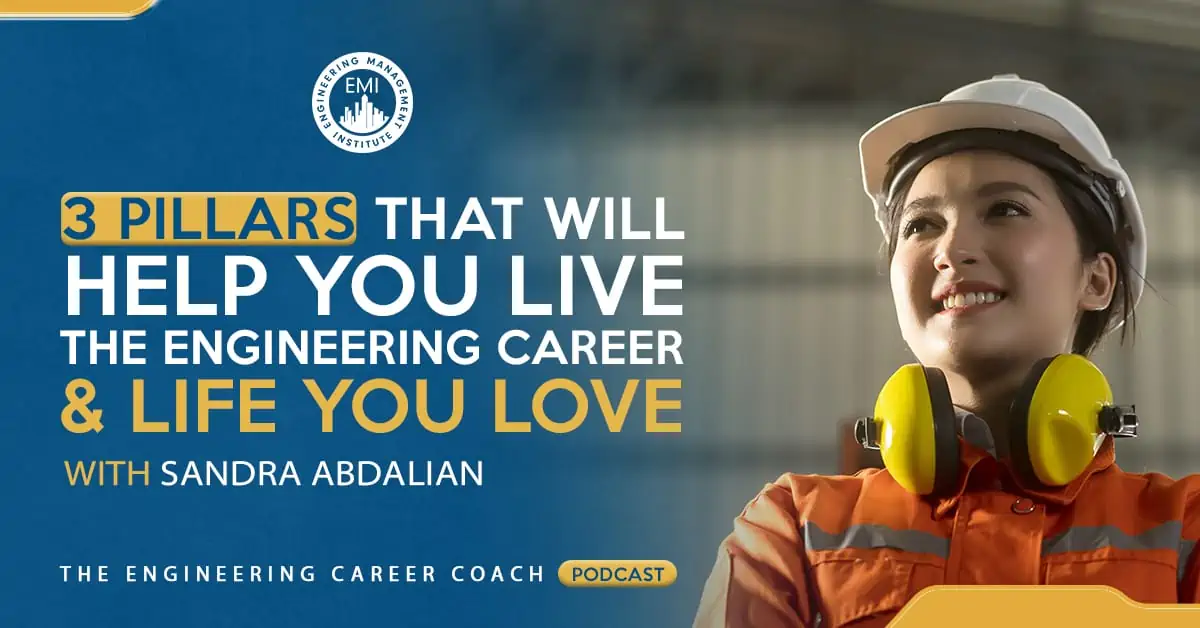 Image by Lifestylememory on Freepik
In this session of The Engineering Career Coach Podcast, I interview Sandra Abdalian of YourCareerEngineer.com. Sandra discusses the three pillars that you can use to create the engineering career and life you've always wanted.
"You are essentially who you create yourself to be and all that occurs in your life is a result of your own making." – Stephen Richards, Think Your Way to Success: Let Your Dreams Run Free
Sandra Abdalian is the founder of YourCareerEngineer.com where she provides tools and information to help other engineers succeed. She graduated from the University of Florida with a degree in Industrial Engineering in 2004 and then went to work with a reputable engineering firm. She held several leadership positions and ended up in program management, however she felt like she was not fulfilled and not living her passion. In 2011, after a series of tragic personal events, she had a wake up call and realized she was not living the career and life she loved. She is now a career coach and focuses on helping engineers, especially female engineers, grow through mentoring and leading.
In this episode, we challenge you as an engineer to step back, look at yourself and at the whole picture of your life. Listen to this session and learn how these three pillars can help you live the career and life you've always wanted. The three pillars are:
Balance – Look at your life through a holistic point of view according to the wheel of life which Zig Ziglar had coined (see image below).
Vision – Create that vision of what you think your life and engineering career will look like in 3-5 years.
Goal Setting – Take time to make a blueprint of a plan that can help you to achieve that ideal vision.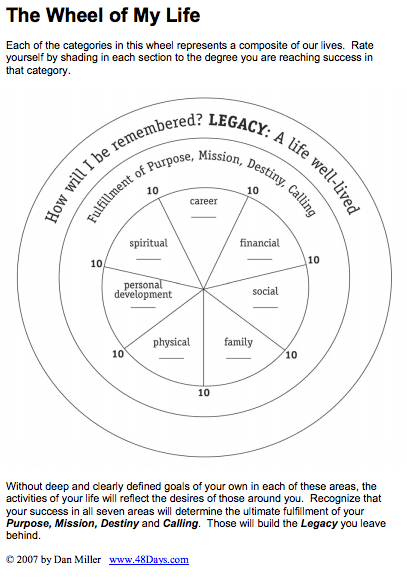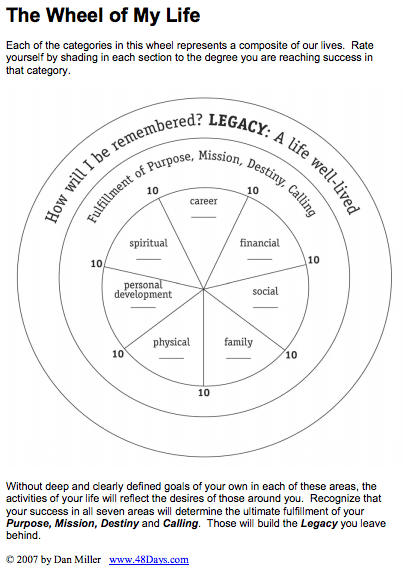 Questions to ask yourself during the goal setting process and the process of pursuing your goals:
Why do I want to achieve the goal?
What is at stake if I don't achieve this goal?
To have a higher chance of success, write down your goals and share the goals with others for accountability.
Resources and links mentioned in this session include:
Annual Event for Engineers
Sandra Abdalian's Website
Podcast with Julie Cohen
ZenHabits.net by Leo Babauta
The Wheel of My Life from 48days.com
Books Mentioned on the Show (Affiliate Links):
Think Your Way to Success: Let Your Dreams Run Free by Stephen Richards
Power of Habits by Charles Duhigg
Are you living the career and life that you love or do you just go with the flow?
I would love to hear any questions you might have or stories you might share about how these pillars, or different pillars or rules that you follow in your career, have steered your career and life.
Please leave your comments or questions in the section below.
To your success,
Anthony Fasano, PE, LEED AP
Engineering Management Institute
Author of Engineer Your Own Success