Podcast: Play in new window | Download | Embed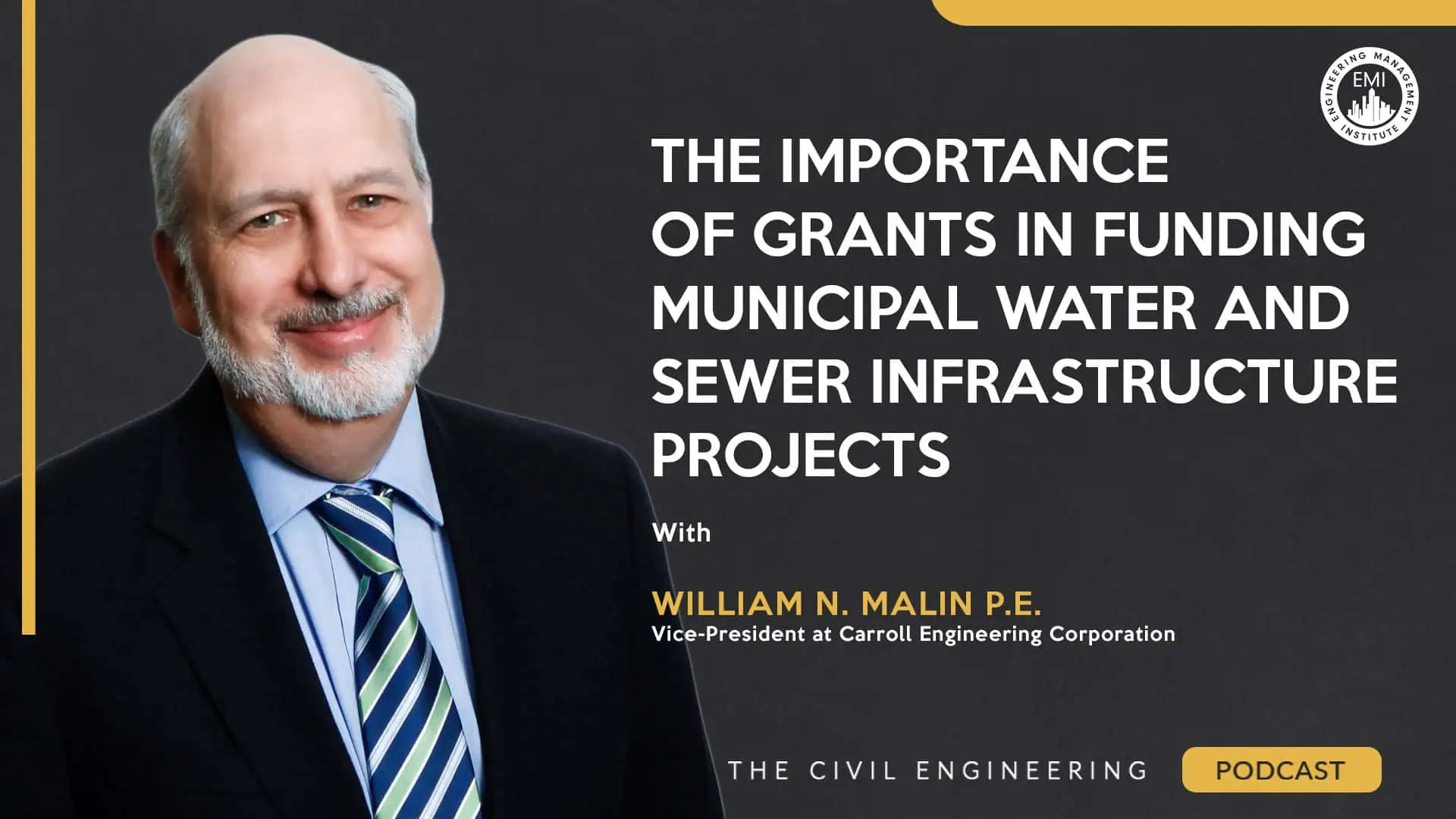 In this episode, we delve into a crucial topic that impacts communities and infrastructure: municipal water and sewer authorities. Joining us is William (Bill) N. Malin, P.E., an expert in the field, who sheds light on the role of these authorities in managing water and sewer infrastructure, the challenges they face, and the vital role grants play in funding infrastructure projects.
***You can view the video version of this episode here.***
Engineering Quotes:


Here Are Some of the Questions I Ask Bill:
Can you explain the role of municipal authority in managing water and sewer systems?
What services does your firm offer to municipal authorities and what does the relationship between your firm and the authorities entail?
When the authority wants to hire a consulting firm for these services, do they use an RFP or have a specific contract, and how do they initiate the process with your company?
Could you provide insights on the current grant landscape offered by municipal authorities?
As a consultant and civil engineer, to maximize value for your clients, have you explored and informed them about potentially unknown grants that could benefit their projects?
Can you provide insights on the types of projects typically supported by the Department of Economic Development and Commonwealth Financing Authority grants, and explain how municipal authorities can benefit from them?
What are the key considerations, challenges, specific requirements, and best practices that municipal authorities should keep in mind when applying for and managing grants?
How do grants support the long-term sustainability and improvement of water and sewer systems managed by municipal authorities, and what future trends and opportunities do you foresee in this area?
Here Are Some Key Points Discussed in This Episode About the Importance of Grants in Funding Municipal Water and Sewer Infrastructure Projects:
[Read more…] about TCEP 238: The Importance of Grants in Funding Municipal Water and Sewer Infrastructure Projects