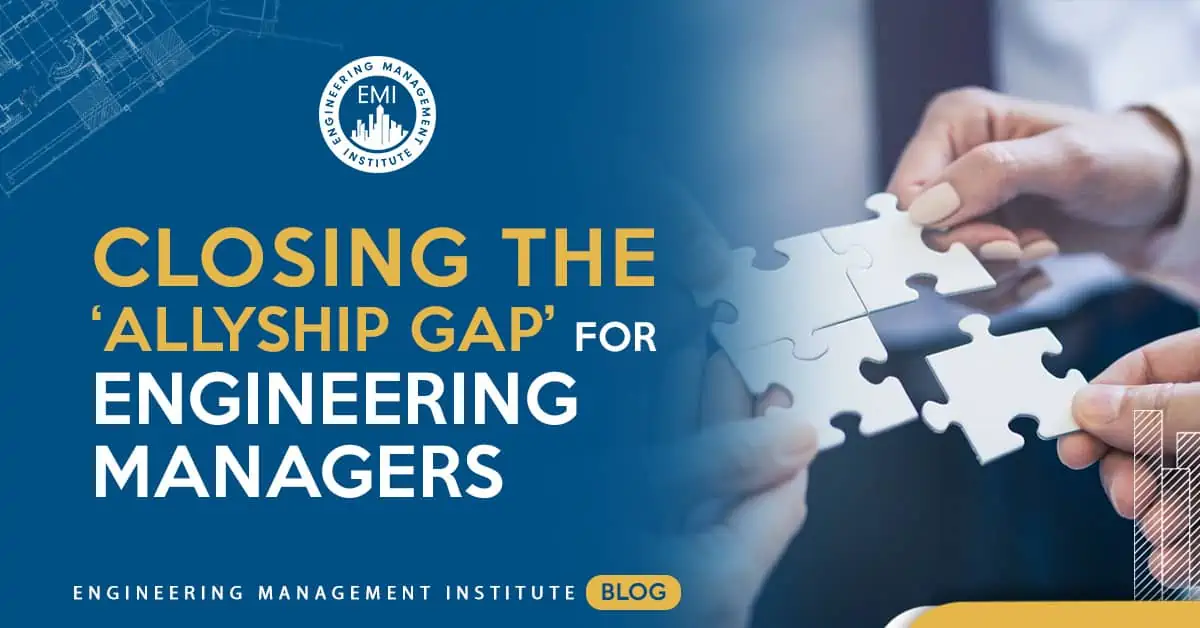 An alternate title for this post could be "what women want — in the workplace," which is sort of a shoutout to Sigmund Freud. He famously said there was no way to know what women wanted! These days we know better, because we have data.
As engineering professionals, no matter which country or industry we work in, we probably identify strongly with being excellent problem-solvers — and we love to leverage data!  In my talk I leverage those strengths that we collectively share and turn them toward solving a 'people problem' instead of a technical one.
What is the Allyship Gap?
Researchers have noted an 'allyship gap', meaning that though the men surveyed intended to make their engineering workplaces welcoming and respectful places, when their female colleagues were surveyed, very few of them could report receiving an act of allyship at work.  This disconnect suggests that there is a gap between good intentions and effective action!
In my talk I will describe this gap and propose what you can do about it as engineering managers. Ultimately, the goal is to use your influence to set your people up for success — specifically by understanding and closing the 'allyship gap'. [Read more…] about Closing the 'Allyship Gap' for Engineering Managers