Podcast: Play in new window | Download | Embed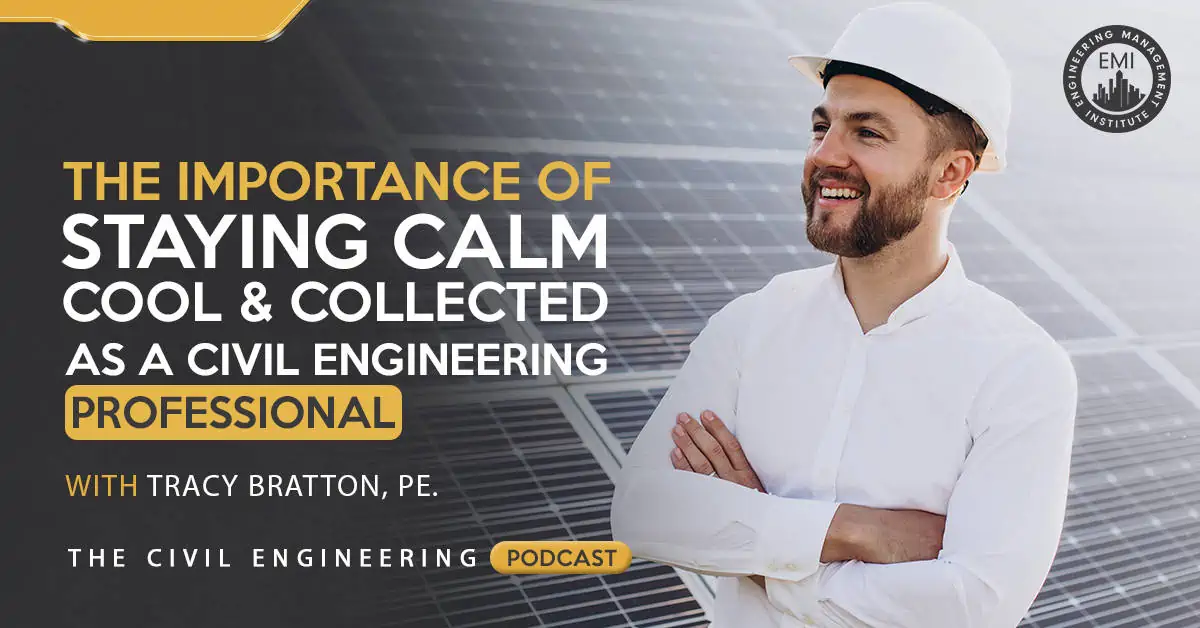 In episode 117 of The Civil Engineering Podcast, I visit with Tracy Bratton, PE.  who is the Land Development Division Manager at Doucet & Associates, based in Austin Texas. We talk about the importance of staying calm, cool, and collected as a civil engineering professional. We also talk about the role that sound technical experience plays in an engineer's confidence level as well as the ability to manage projects.
Engineering Quotes:


Here Are Some of the Questions I Ask Tracy:
Tell us about your career journey.
Tell us about the time you spend in Venezuela.
When you started working in Land Development, was it something that you initially liked doing?
Talk about the importance of having sound technical knowledge in your field in order to become a successful manager.
What are some of the things you learned about managing teams in different locations?
Here Are Some Key Points Discussed in This Episode About Staying Calm, Cool, and Collected as a Civil Engineering Professional:
As a civil engineering professional, you are going to get up in front of an audience at some point in your career. Staying calm, cool, and collected in these situations, will often keep the audience calm as well.
The size of a firm and what culture you like working within, is an important aspect to consider in any company. You can make a small firm feel huge and impersonal and you can make a big company feel like a family-style culture, it all depends on how you run and manage it.
Project Management requires a special set of skills and not everybody is cut out for it. When leading people, it is much better to have somebody with the right background experience that knows what they are doing.
Another important part of engineering management is that people should evaluate what the things are that they enjoy doing. This is important because engineering and project managers take a step away from the design to practice different skill sets, which are to manage the scope, schedule and budget of the project.
People tend to cover insecurities by talking too much sometimes. If you get put in a spotlight situation and you don't have the experience, you are more likely to give an answer that you are not sure about, which is a strange feedback loop that people get into.
Every project is likely to run into some sort of stumbling block or unforeseen design element. The ability to deal with these problems is hugely important to the success of the project and the team.
More details in this episode…
About Tracy Bratton, PE.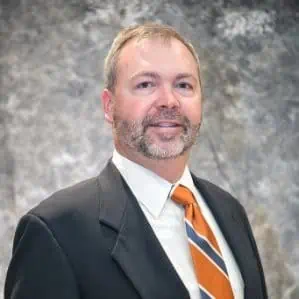 Tracy has over 20 years of broad-based project management and technical design experience. This experience ranges from civil infrastructure (site development, subdivisions, roadway and CIP projects) to overall project management responsibility for multi-million dollar projects. He also has extensive background coordinating the interest of varied stakeholders, including clients, regulatory/reviewing entities, and the public to successfully achieve the project goals.
Doucet & Associates offers consulting, civil engineering design, GIS/mapping, entitlement procurement services and surveying expertise for a full range of projects large and small, private and public.
Sources/References:
Kickstarter Campaign
Engineering Management Accelerator Workshop (Online) | 5 PDHs
Engineering Management Institute Professional Membership
Youtube Channel
TCEP 115: A Rational Approach to Dealing with Difficult People on Your Engineering Projects
Doucet & Associates
This episode is brought to you by PPI, the leader of civil engineering FE, SE or PE exam preparations. PPI is enrolling students for their prep courses with a $500 early bird discount if you enrol before May 23rd.  You can also save 15% when you use code EMI15 at checkout. The 15% promo code is applicable on print books and digital subscriptions. Please note that the code is not valid on courses or bundles of products as these already have a 15-30% discount built in. Visit ppi2pass.com/prep-course to find the best prep courses offered at the lowest price of the year.
Books Mentioned in this Episode:
What Got You Here Won't Get You There: How Successful People Become Even More Successful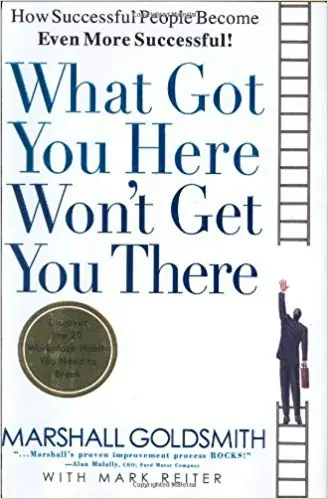 Please leave your comments or questions in the section below about staying calm, cool, and collected as a civil engineering professional.
To your success,
Anthony Fasano, PE, LEED AP
Engineering Management Institute
Author of Engineer Your Own Success