Podcast: Play in new window | Download | Embed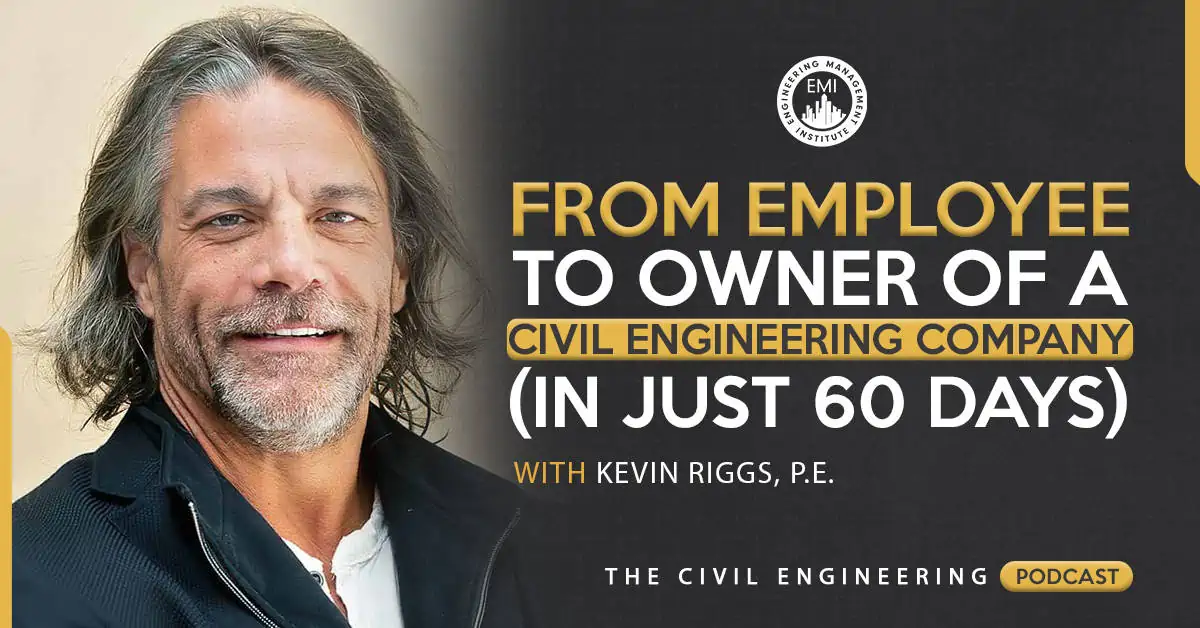 In this episode, the eighth episode in our Civil Engineering Entrepreneurs Series, I talk to Kevin Riggs, P.E., President & CEO at Cole Design Group, Inc. about growing a civil engineering company and developing your team. He also shares a very interesting story of how he went from an employee to owner of a large firm in just 60 days.
Engineering Quotes:


Here Are Some of the Questions I Ask Kevin:
How did you end up starting your firm?
What made you want to be an entrepreneur?
What were the challenges to getting to the point of owning a company?
What is your general philosophy of growing a successful firm?
What is the importance of how you view the services that you provide?
Explain the importance of putting people in the right position to be successful.
How do you define the success of these individuals?
How do you apply those principles to the clients of the firm?
How do you turn that into growth?
Do you have any advice for civil engineers who are trying to grow their companies, or who are considering pursuing a career like yours?
Here Are Some Key Points Discussed in This Episode About Transitioning From Employee to Owner of a Civil Engineering Company:
Having a feeling that you want to do more than you currently are is a great motivator for starting a civil engineering company. You must feel the need to share your vision of what the industry could look like. Ensure that your networking has been done so that you have people who will follow and join you in your endeavors. Your network should be compiled of a vast array of talent like engineers, mentors, business owners, business professionals, banking professionals, and so on. It will help you when you need to ask questions and you already have an expert in your network who you can depend on.
There is no magic recipe, wrong way, or 100% correct way to growing a civil engineering company. You must find what works for your civil engineering company at that time. What works today may not work tomorrow. You need a team that can work with you and generate new ideas and things to try to keep your civil engineering company growing. You must start with the intent that your company will be the best at doing things that others do not like doing. It must permeate down from the leadership of the company to all the employees for it to be successful. Ensure everything that your company does is in line with the company's mission and vision statement. You need to grow and cultivate the people in your company. Continue to hire the best of the best and give them all the room they need to make mistakes. Being comfortable enough to push themselves so far that they make a mistake will also give them the room to be successful.
Culture has two words that go with it that leaders must adopt. Culture comes with cultivating, but it also comes with culling. Sometimes you hire somebody who is not a good fit for your company. If you have tried to get the person to fit in with your company, but they are reluctant to do so, then it is time to cull. Many times, this is a leadership fault for hiring someone who does not fit in, or they are assigned tasks that do not fit their skill set. Culture, cultivation, and culling are the three C's that makes the biggest difference in your company.
From a service standpoint, do not do anything that your company cannot be the best it possibly can be at unless you can provide true value to the customer or client. Always expect perfection from your team but realize it is not possible because they are all human. If you do not start off expecting perfection, you are never going to see it.
Putting people in the correct positions is an important aspect of any company. If you are going to grow people, once you get them into the correct position, you must ensure that position grows with them. You will have people who are very happy in their current position and who want to stay there for the rest of their career. There will also be people who are thinking that their current position is just the next step in their career. There are companies in the civil engineering industry that are good at supplying you with metrics. Do not only consider the metrics when rating the performance of a person in your company. You must consider everything. Look at things like who continually requests to work with that person. See which clients or sections of the company are making these requests and ask them why they are. This will help you to make your evaluation more accurate.
How you work with the people outside your firm should be the same way you work with people inside your firm. It will not create an antagonistic relationship with the reviewers and make their job easier. Ensure your firm is working with the correct people in other firms because not everybody will mesh with everyone else in the two firms.
Do not get into ownership of any company in any industry if you do not choose to love and relish the moment of chaos. Chaos is like opening a board game and throwing everything onto a table at once, which means that anything is a possibility during the chaos. The only way that you can have success during chaos is that a failure is an option. When failure is not an option, your success will also be limited.
More Details in This Episode…
About Kevin Riggs, P.E.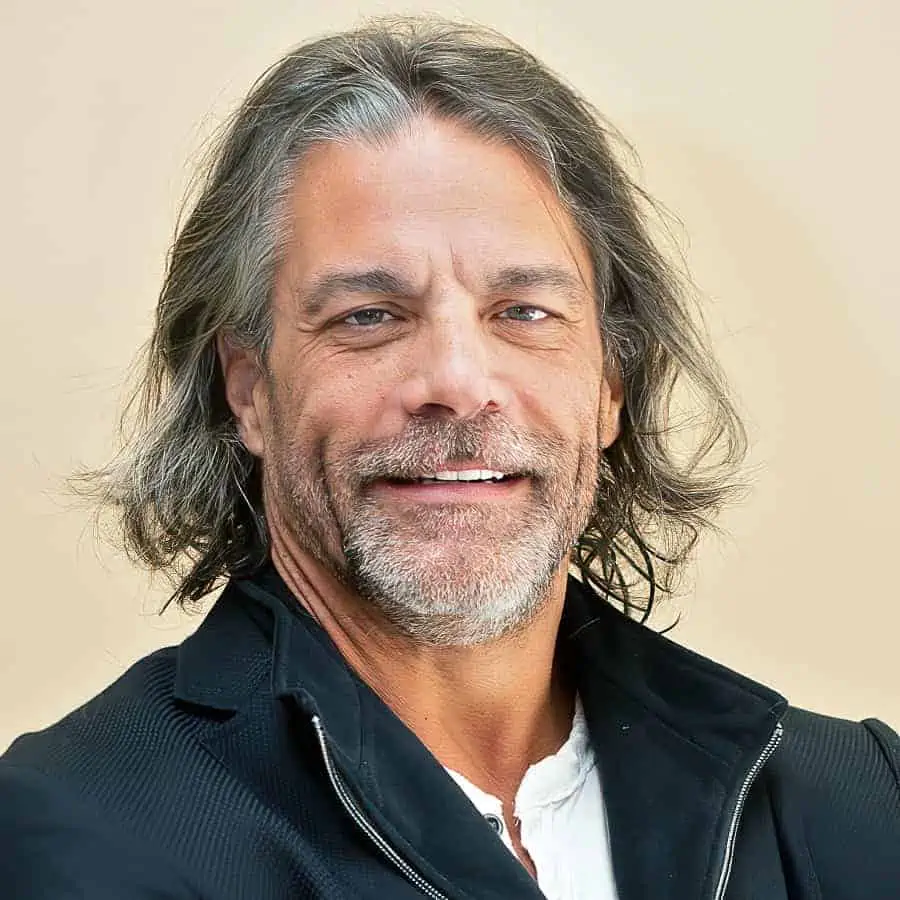 Kevin E. Riggs, P.E., has more than 30 years of experience in the engineering and construction-related fields. Kevin received a BS in Engineering from the University of Missouri-Rolla (Missouri S&T) in 1991. Since that time, he has distinguished himself in the industry, winning several awards and honors including the Young Professional Engineer of the year in 2006 from the Missouri Society of Professional Engineers and the St. Louis Business Journal 40 under 40 in 2005. In 2004, Kevin purchased a small engineering firm, Cole & Associates, Inc. in St. Louis, Missouri, and has since grown the firm over 500%. Kevin has established the firm nationally as a market leader with offices in St. Louis and St. Charles, Missouri, Dallas, Texas, and Phoenix, Arizona. Kevin is currently licensed to practice engineering in 44 states and the firm has been named one of the top engineering companies in America to work for multiple times.
For six years, Kevin has been involved in startups in the cannabis industry. Originally as an investor and board member of BeLeaf CBD Company, and most recently co-founder and license holder of BeLeaf Medical LLC, which is the largest vertically integrated operational company in the state of Missouri. BeLeaf Medical LLC has three indoor cultivation licenses, two manufacturing licenses, and five retail dispensary licenses. Kevin has continued to grow BeLeaf and its holdings to well over 100 employees, making it a nationally known organization. Additionally, Kevin has been able to successfully integrate his knowledge of both industries to allow Cole Design Group to provide engineering services in the marijuana industry on growing and production facilities in Missouri, California, and Texas.
Additionally, Kevin has been involved in many communities and philanthropic endeavors. In 2006, Kevin was a founding member of what is now the Lewis & Clark PAC and ended up being the largest business-controlled pro-job-related PAC in the state of Missouri. From 2009 until 2015, Kevin was a member of the Board for the St. Louis Zoo and from 2001 until 2004 he served as City Council President for the City of St. Charles, Missouri. Other related community endeavors include Chairman of the St. Charles County Heartwalk in 2006, 1999 St. Charles City Tax Increment Finance Board member, 2002 St. Charles County 40 under 40, infrastructure chairman of the St. Charles County Partners for Progress, Chairman of the Missouri Cannabis Association PAC, Board Member of the Academy of the Sacred Heart, Advisory Board Member of Barat Academy, and Advisory Bank board Member for Frontenac Bank and Premier Bank.
Books Mentioned in This Episode:
Sources/References:
Connect with Kevin Riggs, P.E., on LinkedIn
Cole Design Group, Inc.
Waking Up App with Sam Harris
Engineering Management Accelerator Series
This Episode Is Brought to You by BigTime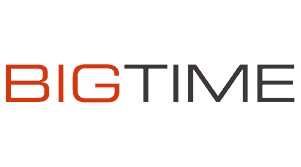 BigTime is the industry-leading PSA software providing time-tracking, billing, and project management for engineering firms to get your business back to business. You can learn more about BigTime's PSA solution at bigtime.net. BigTime would also like to provide this tip to listeners about a company's vision and mission statement:
Individualized management is popular for many even in the office, but it's critical for managing remote employees. Everyone is in their own space and with that comes individual needs and responses to work. Set aside time to listen to each team member's needs and how they might have changed while being remote, and collaborate on creating a plan that keeps them on track and accountable for their contributions to the team's success. 
We would love to hear any questions you might have or stories you can share on transitioning from employee to owner of a civil engineering company.
Please leave your comments, feedback, or questions in the section below.
To your success,
Anthony Fasano, P.E., LEED AP
Engineering Management Institute
Author of Engineer Your Own Success