Podcast: Play in new window | Download | Embed
Making Engineering Mistakes and Learning from them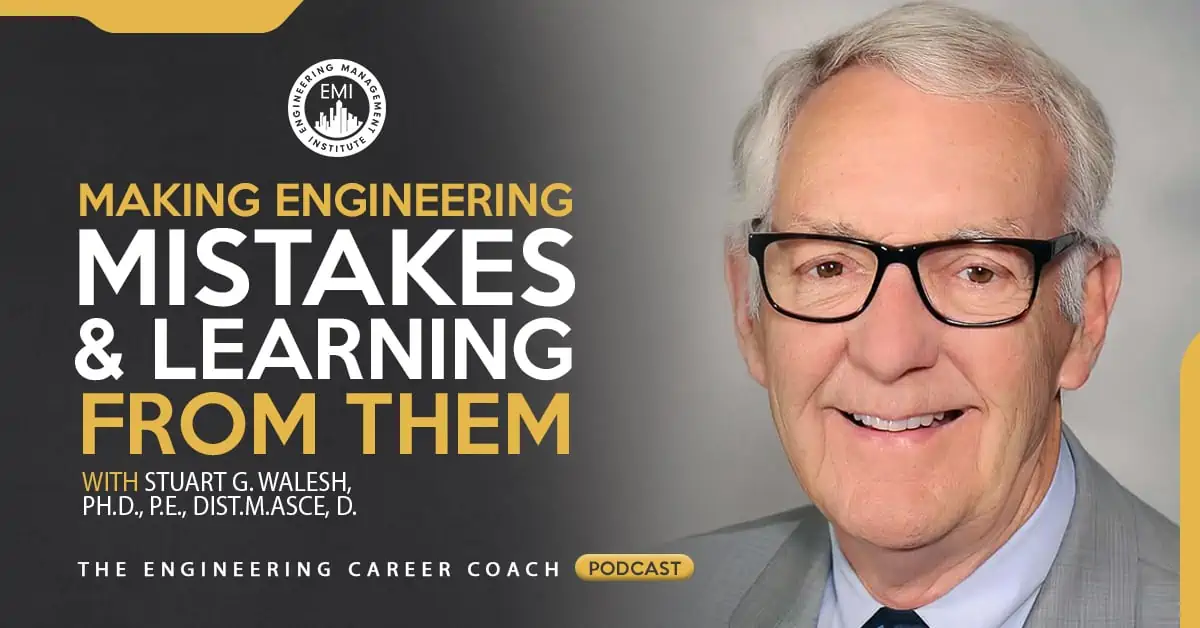 In this episode, I talk Stuart G. Walesh, Ph.D., P.E., Dist.M.ASCE, D.WRE about making engineering mistakes and learning from them as an engineering professional.  Actually, we talk about mistakes in general, but then discuss how the consequences of making engineering mistakes can be much larger than others, and how to deal with this in our day-to-day approach as engineers.
Engineering Quotes:


Here are the key points discussed on making engineering mistakes and learning from them:
I made a lot of mistakes, but I realized that I learned a lot from those mistakes.
Mistakes can either teach us what to not do again or can teach us how to do something better.
It's okay to speak up if you want to say something, but don't place an ultimatum on the table unless you have a plan B.
As engineers, we cannot really afford to make big mistakes at work as there is a lot of things at stake.
We need to always look for ways to advance the state of our discipline or specialty.
It's important to be smart enough to recognize an opportunity when it is standing right in front of us.
We need to have big goals as well as sub-goals and we need to recognize that if we are even going to achieve the sub-goals, that we are most likely going to make some mistakes.
The road to achieving success and significance have some potholes in it, which are called mistakes.
More in this episode…
In the Take Action Today segment of the show, we will set you up with a framework of things you can do to learn from mistakes or to avoid the fear of mistakes.
About Stuart G. Walesh, Ph.D., P.E., Dist.M.ASCE, D.
Stuart G. Walesh, Ph.D., P.E., Dist.M.ASCE, D.WRE is an independent consultant providing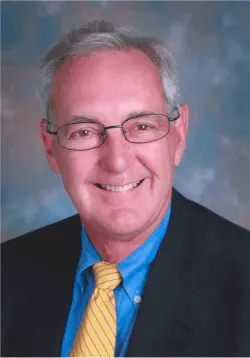 management, engineering, education/training, and marketing services. He has 40 years of engineering, education, and management experience in the government, private, and academic sectors. Stu has served as a project engineer and manager, department head, discipline manager, marketer, legal expert, professor, and dean of an engineering college.
Stuart authored or co-authored seven books, including Engineering Your Future: The Professional Practice of Engineering and Managing and Leading: 52 Lessons Learned for Engineers and Urban Surface Water Management. His book Introduction to Creativity and Innovation for Engineers will be published early next year by Pearson Prentice Hall.
A life spent making mistakes is not only more honorable, but more useful than a life spent doing nothing. – George Bernard Shaw
Resources and links mentioned in this session include:
TCEP 023: Goal Setting for Civil Engineers – A Whole Brained Approach with Author Stu Walesh
Do you make mistakes? Great!
Helping You Engineer Your Future
This episode is brought to you by PPI, the leader of FE, PE, or SE exam preparations. Use promo code TECC for 20% discount at PPI2Pass.com/coach.
Books Mentioned in this Episode:
What have your engineering mistakes taught you in your career?
We would love to hear any questions you might have or stories you might share on making engineering mistakes and learning from them.
Please leave your comments, feedback or questions in the section below.
To your success,
Anthony Fasano, PE, LEED AP
Engineering Management Institute
Author of Engineer Your Own Success