Podcast: Play in new window | Download | Embed
In this episode, I talk with Jen Bunk, architect of the People Stack® – the network of people, places and things that help tech managers build better teams.  Jen  provides strategies that tech managers can use for building effective teams.  Jen also talks about how, in order to be an effective leader, you must commit to leadership and also consider seeking coaching and guidance in your own career.
Engineering Quotes:




Here are some of the key points discussed on building effective teams within an organization:
When it comes to building effective teams, it's the people who makes the difference.
You have the ability inside to become a leader. It's a skill that you can learn and develop. It's teachable and with support you can get there even faster.
Leadership starts with believing in yourself and putting the right habits in place daily to remind yourself that you can be a good leader. It's about having discipline so that you can get to where you'd like to be.
Self-promotion is not just about promoting yourself, it's all about communicating the value that you and your team are bringing to the table.
If people don't know the value that you or your team can offer, then they won't necessarily be interested in working with you, or hiring you.
All of the top leaders in the world have coaches, in some form or another. Coaching should not be seen as giving up or failing at something, it's about getting further and doing better in your career and life.
No matter how good, or how bad you think you are at something, you can always find someone that can help you improve and get better at it.
More in this episode…
In the Take Action Today segment of the show, Jen recommends one thing that you should consider investing in immediately.
About Jen Bunk
Jen Bunk helps tech managers build thriving high-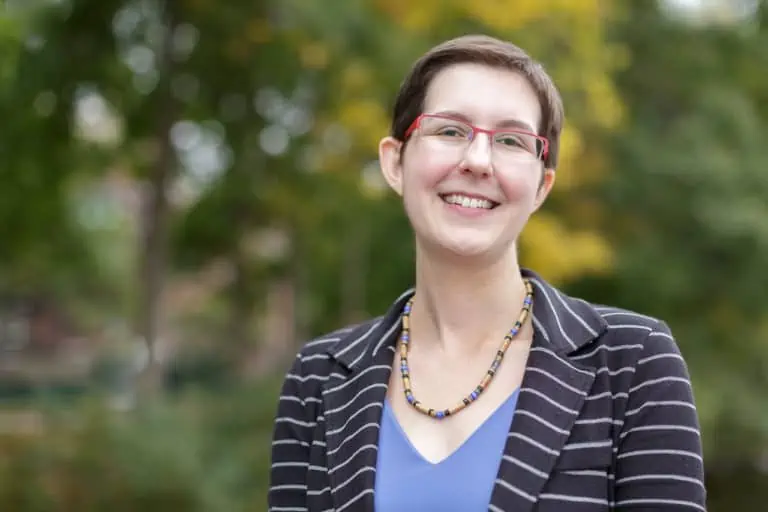 performing teams so that they can advance in their careers.  She is the Architect of the People Stack® – the network of people, places and things that help tech managers build better teams, so their teams build better tools, so those tools build a better world. Jen geeks out about the intersection of people, work, & tech. She also loves yoga, traveling, and pretending to be a world-class foodie. She's a wife, mother, and dedicated lifetime scholar. Every day, she strives to balance it all.
Really, coaching is simplicity. It's getting players to play better than they think that they can. – Tom Landry
Resources and links mentioned in this session include:
Engineering Management Accelerator
Next EMI Webinar
The People Stack
This episode is brought to you by PPI, the leader of FE, PE, or SE exam preparations. Use promo code T-E-C-C-8 for a 20% discount at PPI2Pass.com
What strategies can Tech Managers use for building effective teams?
We would love to hear any questions you might have or stories you might share on building effective teams.
Please leave your comments, feedback or questions in the section below.
To your success,
Anthony Fasano, PE, LEED AP
Engineering Management Institute
Author of Engineer Your Own Success