Podcast: Play in new window | Download | Embed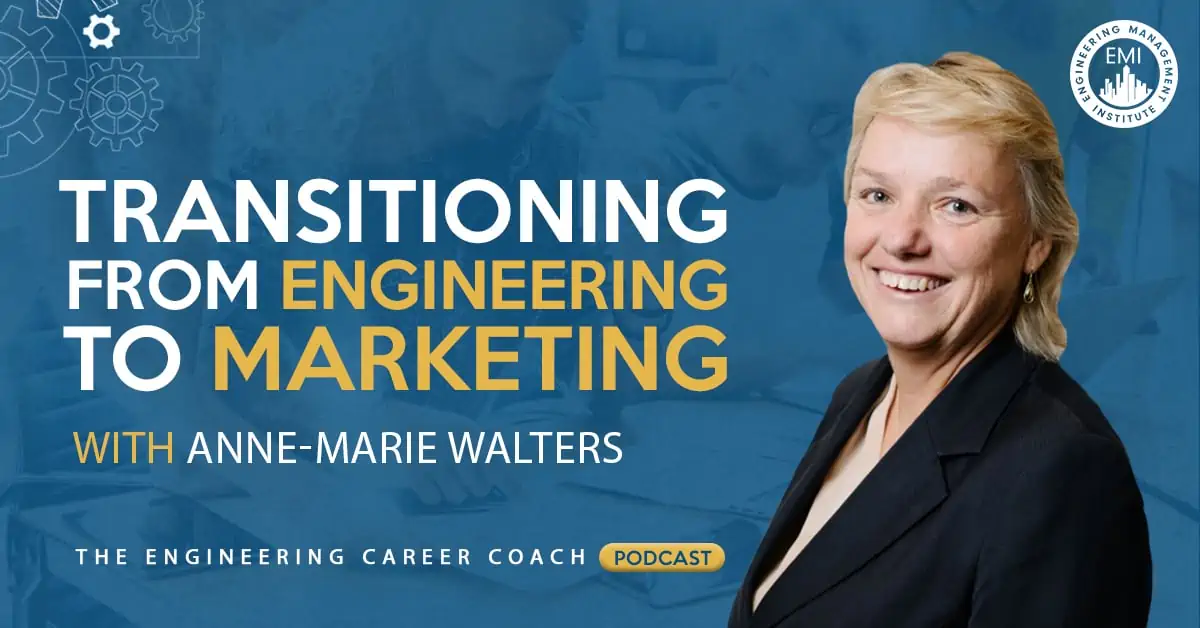 In this episode, I talk with Anne-Marie Walters, a chemical engineer and a global marketing director at Bentley Systems. We talk about her transition from engineering to marketing and how her engineering skills have helped her throughout this transition. Anne-Marie also talks about how having a big-picture outlook in life can provide so much fulfillment in your career. This episode was also published on YouTube which you can view here.
Engineering Quotes:


Here Are Some of the Key Points Discussed About Transitioning from Engineering to Marketing:
What drives me in my career is being able to make an impact on society.
I got to a point in my career where I found myself implementing a new computer-based system to help improve the safety and efficiency of engineering project sites. I then started selling these computer-based systems to other companies so that they could also benefit from them in the same way.
This computer-based system had a big impact on the chemical plant that I was working in. It was able to balance energy usage across many different departments and processes. It was also a good system to help coordinate any safety and emergency procedures across the chemical complex. This lead me to wanting to help other companies benefit from the same kind of impact.
When we are focused on the problems in the world that need to be solved, we are going to essentially do whatever we need to do to solve them, even if it mean we're not always doing the engineering.
Engineers are the ones who will recognize warning signs before a disaster might happen and will always try to solve the critical problems in the world.
Being able to market the value of engineering to the world and encouraging young people into engineering careers, especially women, is something I am truly passionate about.
Sometimes we don't take risks because we can't actually get ourselves to do it; remember that real success happens outside of your comfort zone.
More in This Episode…
In the Take Action Today segment of the show, Anne-Marie provides some advice that you can use to move towards your goals in your career.
About Anne-Marie Walters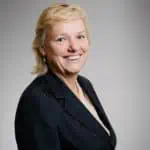 Anne-Marie Walters joined Bentley Systems in 2004 as a global marketing director. In this capacity she is responsible for the marketing and positioning of Bentley's solutions and products that address the needs of the industrial sector including oil & gas, process & discrete manufacturing, and mining industries.
Ms. Walters, who is a chartered chemical engineer and has spent over 30 years in the oil, gas and process industries, represents Bentley across the world.   She sat on the board of the Engineering Contractors and Constructors Association between 2005 and 2010 and was the Chair in 2009. In addition, she is engaged in many international standards activities and is a founding member of the Process Industries STEP Consortium (PISTEP) committee and has served on the boards of CIMsteel and the United Kingdom's chapter of the International Alliance for Interoperability (IAI).
A lot of people resist transition and therefore never allow themselves to enjoy who they are. Embrace the change, no matter what it is; once you do, you can learn about the new world you're in and take advantage of it. – Nikki Giovanni
Resources and Links Mentioned in This Session Include:
Engineering Management Accelerator Workshop (Online) | 5 PDHs
Engineering Management Institute Professional Membership
Upcoming EMI Webinar
Anne-Marie Walters LinkedIn
Bentley Systems
EMI's YouTube Channel
If you are interested in taking our FREE CMAP Diagnostic Case Study, please email Betty at >>

[email protected]
How can you transition from engineering to marketing?
We would love to hear any questions you might have or stories you might share about transitioning from engineering to marketing.
Please leave your comments, feedback or questions in the section below.
To your success,
Anthony Fasano, PE, LEED AP
Engineering Management Institute
Author of Engineer Your Own Success