Podcast: Play in new window | Download | Embed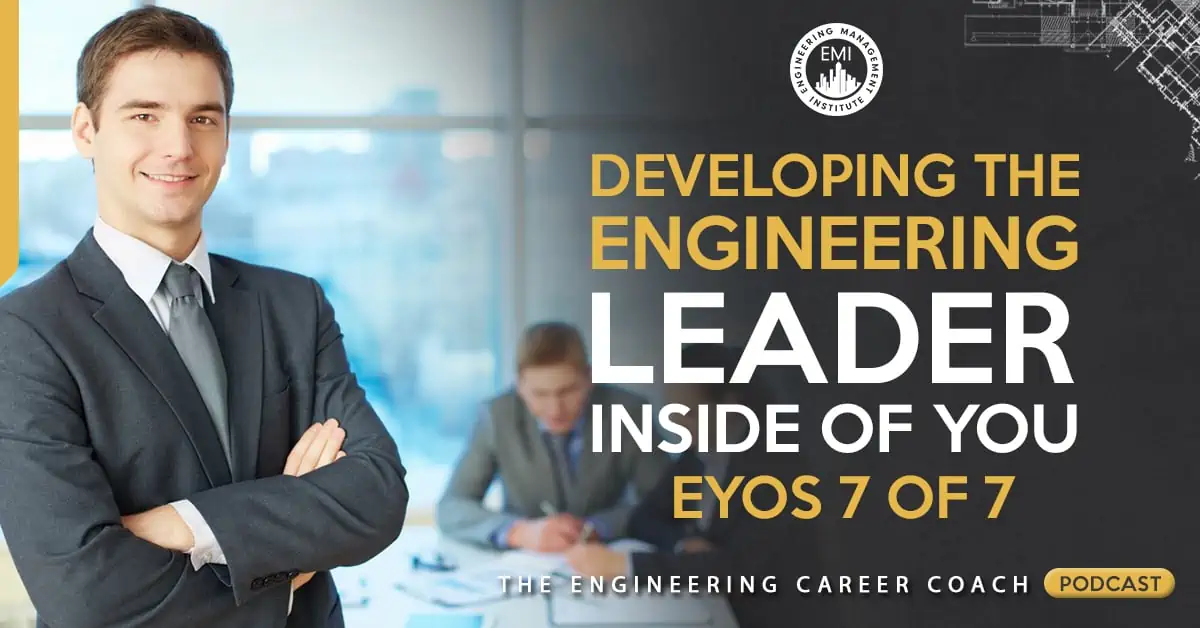 In this session of The Engineering Career Coach Podcast, I am going talk about leadership and how you can improve your leadership skills as an engineer regardless of your current position or experience level.
This episode is the seventh part in the seven part series where I covered the 7 key elements to creating an extraordinary engineering career, based on my recently released updated and expanded edition of my book Engineer Your Own Success.
"Leadership is the art of getting someone else to do something you want done because he wants to do it." – Dwight D. Eisenhower
In the Take Action Today segment of the show, I will give you a tip on how to get people want to work with you, not just for you.
Listen to this session and learn about the following points related to how you can develop and improve your leadership skills:
1 – Positivity – adopt a positive outlook as a leader because that affects everybody around you
Surround yourself with positive people as much as possible
Read positive books and quotes
2 – Opportunity – turn problems into opportunity; great leaders see opportunity amidst problems. Ask yourself these 2 questions:
Where is the opportunity in this situation?
How can we learn and grow from this situation?
3 – Understanding your role – understand your role and stick to it to ensure your team is successful
4 – Delegation – you have to identify the most important tasks that you need to work on and delegate the rest
Start delegating by assigning small tasks to people
5 – Respect – trust and respect the people that you lead and they will respect you
6 – There is no I in team – always take that team approach; there is no one bigger, no one better
Books mentioned in this session include (affiliate links):
Engineer Your Own Success Book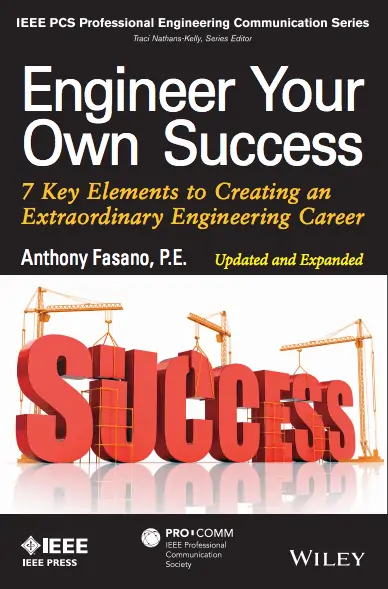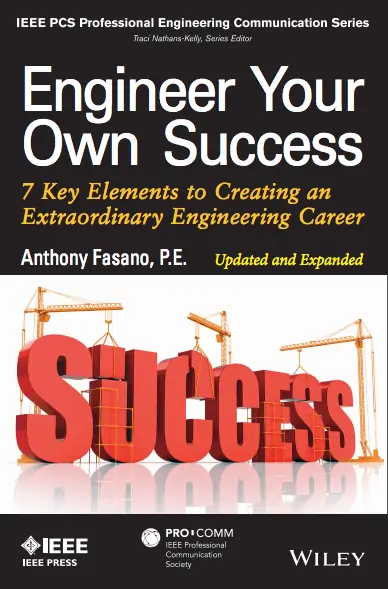 Resources and links mentioned in this session include:
Engineering Career Community
TECC 64: Engineering Leadership with Pat Sweet
TECC 66: Maneuvering Your Engineering Career Through Planned and Unplanned Transitions
TECC 62: Creating a Focused, Productive and Stress-Free Engineering Career and Life – EYOS 6 of 7
TECC 55: Seven Strategies for Networking and Building Relationships as an Engineer – EYOS Part 5 of 7
TECC 49: Nine Tips to Become an Effective Communicator – EYOS Part 4 of 7
TECC 45: How to Find or Become a Mentor in Your Engineering Career – EYOS Part 3 of 7
TECC 43: Three Reasons Why Credentials are Important and Three Strategies on How to Get Them – EYOS Part 2 of 7
TECC 41: 7 Steps to Engineering Powerful Personal and Professional Goals – EYOS Part 1 of 7 
Sponsor for this session:
PPI2Pass Review Courses for FE, PE, and SE Exams
How do you lead your team?
We would love to hear any questions you might have or stories you might share about how these strategies or your own strategies have helped you lead your team.
Please leave your comments, feedback or questions in the section below.
To your success,
Anthony Fasano, PE, LEED AP
Engineering Management Institute
Author of Engineer Your Own Success