This is a guest blog by Nick Heim, P.E.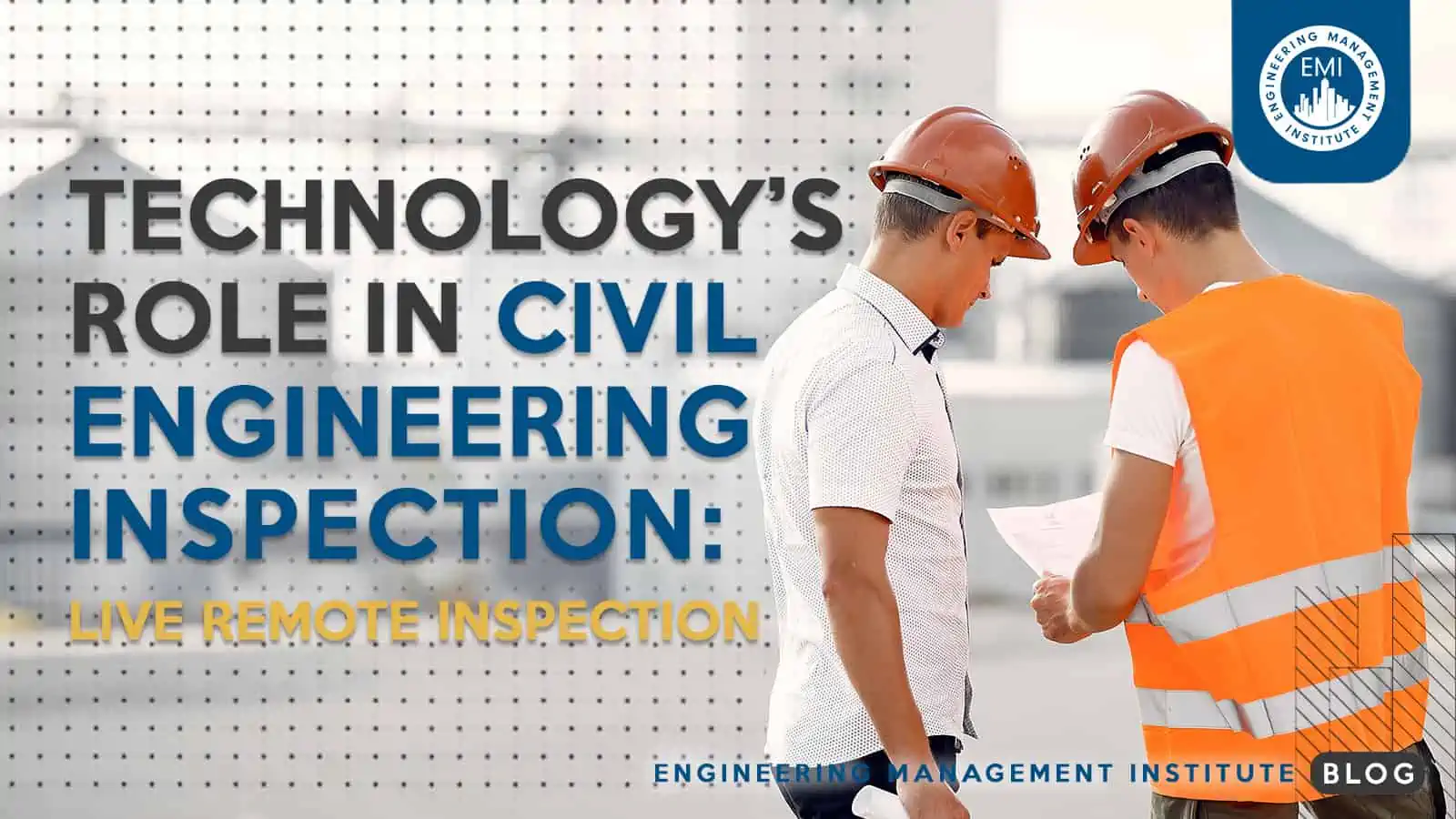 Civil engineers are designers and builders of everything related to infrastructure: roads, bridges, dams, ports, and many others. While new construction of any asset gets a lot of attention for several reasons, that asset must be maintained over its lifespan – and civil engineers play a critical role in the inspection of it. As the second of a multipart series on technology's role in civil engineering, I would like to talk about the advantages of live remote inspection and some tips to help your firm implement the process. 
Note that remote inspection is often spoken about in terms of either live/real time, or post-processed (to be viewed later). This article will be focusing on the former. The latter will be discussed in another part of this series. 
Note: The examples used in this month's article relate to parking structures, because that is what the author specializes in. The author's intent is that the technology showcased through these specific examples can be applied broadly to other civil engineering projects. 
1. Reducing Travel Time and Increasing Efficiency
As an engineer with multiple projects in different locations, do you wish you had the ability to be in multiple locations at once? I have, and it is a challenge. For some projects, you know you need to be physically present — no questions asked. For other projects, however, you may only need to be present for a short period of time or not at all — if you can have someone you trust in the field relaying information back to you in real-time. 
A simple solution we have implemented in our practice is classifying each structure to determine what presence, if any, is required of a Licensed Professional (LP), i.e., structural restoration engineers in our practice. For those structures that do not require an LP to be on site after an initial assessment, we equip our Non-Licensed Inspectors (NLIs) with GoPro cameras attached to a head or chest mount. From there, the NLI communicates with the LP about what they are seeing in the field and asking for assistance as required. This keeps the LP at their desk ("command center"), reduces unnecessary travel time, and allows the LP to simultaneously work on other high-value tasks and assist multiple NLIs as required. 
GoPro head (left) and chest (right) mounts 
2. GoPro Advantages and
Live Streaming
After reading the above, you may be asking yourself — what is the difference between a GoPro and Facetime/Microsoft Teams/bodycams/other equivalents? We asked ourselves the same questions, and came up with the following: 
Ease of use:

GoPro accessories that allow hands-free video while taking notes or recording data are readily available. No need to hold onto a phone.

 

Image quality:

GoPro tends to provide a clearer, more stable video, particularly when moving or in low-light conditions (which can be supplemented with a

Light Mod attachment

).

 

Live Streaming

and recording:

Initiating this process is almost automatic, and more involved with other solutions.

 

Cost:

A GoPro camera with accessories is commercially available and can be obtained for under $600. In our research, a similar setup with software for bodycams tended to be over $1,500/unit.

 
A key point I would like to hit on from the above is livestreaming. The ability for an NLI to easily initiate a recordable, private (with a GoPro subscription) livestream that can be viewed by the LP is significant, and a key differentiator. After hitting the "Go Live" button in the GoPro app, the NLI simply sends the generated link to the LP for viewing. Note that voice is only one-way from the streamer to the viewer, so any communication from the viewer (LP) to the streamer (NLI) will need to be done by phone, app, or equivalent (which, with an earpiece or headphones, allows the entire operation to remain hands-free). 
3. Data
If you are like me, you've gotten to this point and thought — "looks promising, but my projects tend to be in environments where data transmission is challenging. How can I combat this?" Our current setup is as follows: 
Every NLI is equipped with a cell phone that has a hotspot.

 

The GoPro uses the hotspot as a Wi-Fi source for

live streaming

.

 
This will work for the majority of above-ground, partially open structures that do not otherwise have major sources of interference. However,  one common issue we run in parking structure inspection, particularly underground, is cell phone reception. Wilson Amplifiers says why succinctly: 
Think about it — parking garages are constructed out of thick concrete, steel, and brick, with some utilizing energy-efficient windows. Add ventilation ducts, piping, and wiring for parking sensors, hazard bumps and more to the mix — all of which are king at weakening or killing cellular signals — and this leads to limited or non-existent coverage in the garage. 
We are still testing solutions to solve this issue, but a Portable WiFi Signal Unit (or equivalent) seems promising. In lieu of using a cell phone as the data source, the equivalent of a mobile hotspot features a stronger antenna allowing more coverage than would be possible with just a phone. 
About the Author Nick Heim, P.E.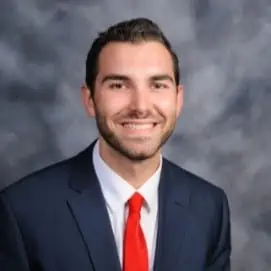 Nick is a field, sales, and VDC engineer at StructureCare, owner of Green House Property Management, and the Civil Engineering Collective Coordinator. Nick's interests lie at the intersection between the built world and technology, and he can be found looking for the ever-changing answer to the question, "How can we do this better?" He can be found on LinkedIn, producing content about use of technologies in his civil engineering career and small business.

We would love to hear any questions you might have or stories you might share about live remote inspection.
Please leave your comments, feedback or questions in the section below.
To your success,
Anthony Fasano, PE, LEED AP
Engineering Management Institute
Author of Engineer Your Own Success