Podcast: Play in new window | Download | Embed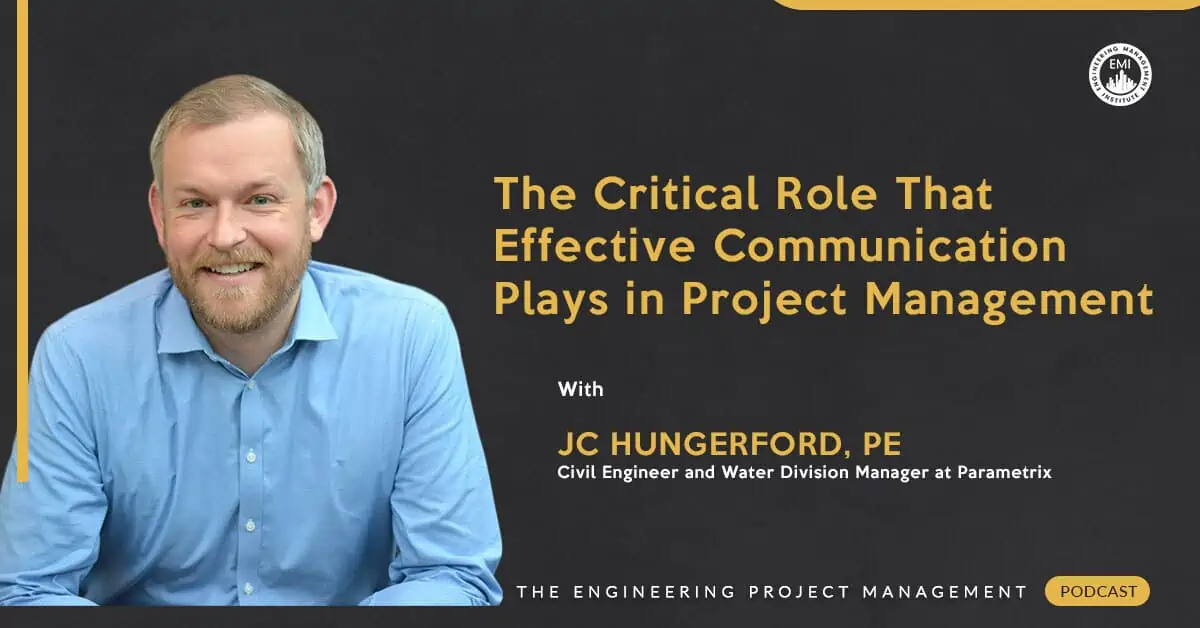 In this episode, I talk to JC Hungerford, PE, a civil engineer and Water Division Manager at Parametrix, about how effective communication with your project teams and clients can help you ensure you deliver projects on time and within budget.
Engineering Quotes:

Here Are Some of the Questions I Ask JC:
Why is communication so important in a project?
How do you ensure effective project communication across the different team members?
What are some of the things you do to motivate and engage your team?
How often do you meet with your teams? Do you meet in person, or virtually?
What are some of the things Parametrix does to improve project visibility?
What are some of the tools you use to assist with communication between different clients?
What are some of the things you do to deliver projects on time and within budget?
Here Are Some Key Points Discussed in This Episode About the Critical Role That Effective Communication Plays in Project Management:
Effective communication is important to get buy-in from your team and will help them to be passionate about what they are doing. Miss communication causes things like scope creep and running out of budget in projects. Keep your client as part of your decision-making matrix and convey what was discussed back to your team.
To ensure that effective communication is maintained in your projects, you must utilize virtual platforms and have regular check-in meetings with your team. It helps your team to work more efficiently together and to communicate as one.
Team meetings are great, but you must not neglect one-on-one meetings with your team members. Many people are reluctant to talk about certain things in a group but will be more open in one-on-one meetings.
To keep your team motivated and engaged you must create various opportunities for your team members to get together virtually or in person. Leaders must make themselves available to their teams as mentors and to answer questions. Aligning your team members with the work they are passionate about will help keep them motivated. Try to have at least one formal meeting a month. Check in informally with your team members every one to two weeks.
Once a project's scope, schedule, and budget have been finalized, it must be shared with your entire team. Let your team members know what their roles will be, what they will be responsible for, and what tasks are important.
Meetings and emails are some of the best ways to communicate with multiple clients. Ensure you are communicating with someone that has decision-making power. Try to make regular in-person check-ins with your clients so that you can work through the issues lists with them.
Always try to have the difficult conversations with your clients early in the project and come up with a few solutions for them to consider. Approaching them with problems at a later stage in the project will not have good outcomes. If you want your clients to build trust in you, you need to work on the relationships you have with them.
Put in the effort when developing a good scope, schedule, and budget with your client, and always keep your communication open and honest with them. Let your client know that everyone is on the same team and working towards the same goal.
More Details in This Episode…

About JC Hungerford, PE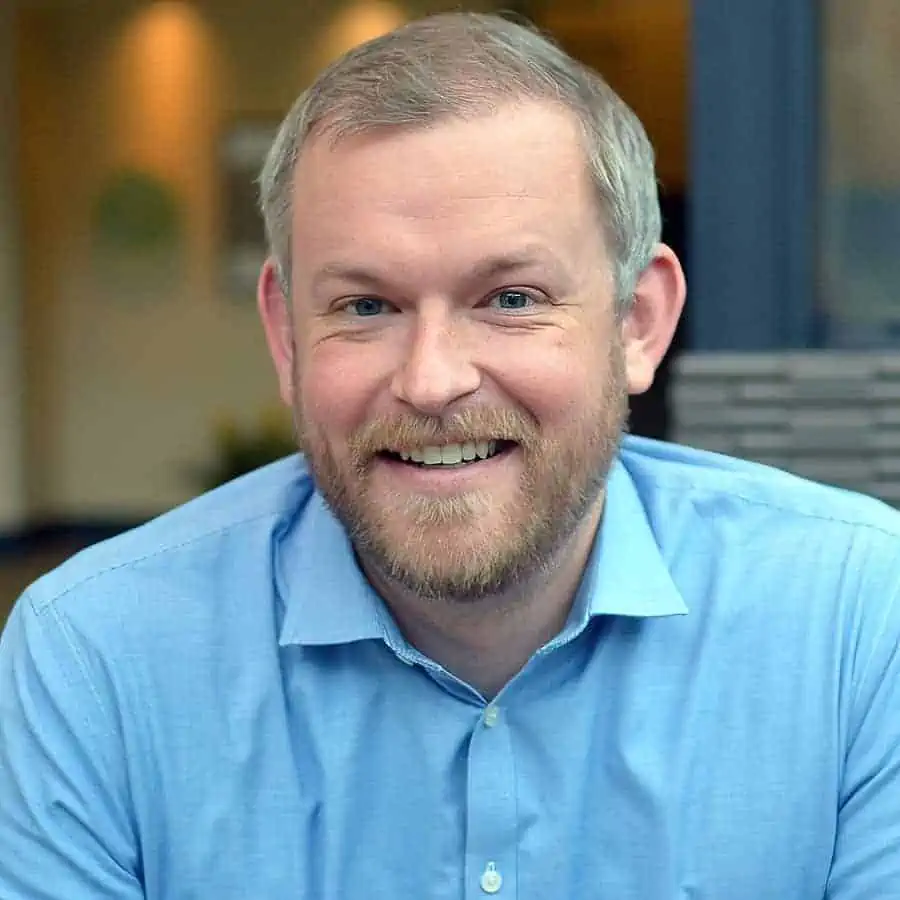 JC is a civil engineer specializing in water and wastewater distribution and facility planning. At Parametrix, he manages the Puget Sound and Oregon water divisions, which include 70 staff providing wastewater, drinking water, stormwater, flood control, and electrical/SCADA services to cities, counties, tribes, and water and utility districts across the region. His recent experience includes construction management and design of several plant upgrades and multiple pump stations.
Sources/References:
Parametrix
Connect with JC Hungerford, PE, on LinkedIn
We would love to hear any questions you might have or stories you can share on the role that effective communication plays in your projects.
Please leave your comments, feedback, or questions in the section below.
To your success,
Anthony Fasano, PE, LEED AP
Engineering Management Institute
Author of Engineer Your Own Success