Podcast: Play in new window | Download | Embed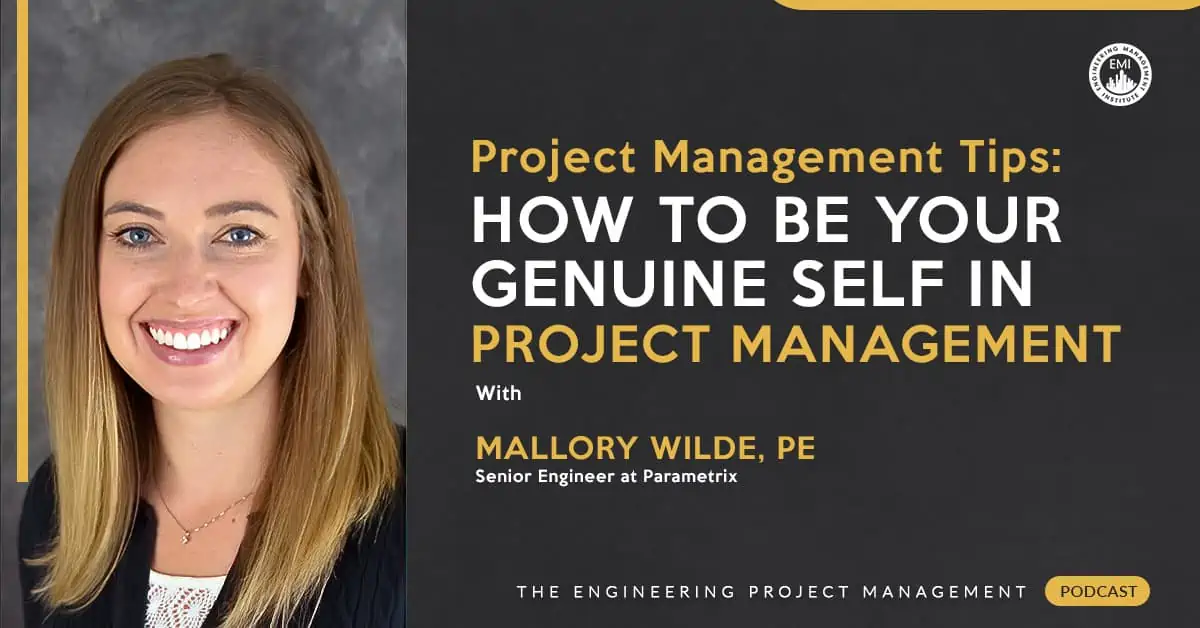 In this episode, I talk to Mallory Wilde, P.E., a transportation-focused civil engineer from Parametrix, about how you can bring your genuine self to project management by being open and honest with your team and clients.
Engineering Quotes:


Here Are Some of the Questions I Ask Mallory:
What was your experience like in becoming a project manager?
What would you say is the biggest key to success in project management?
How do you ensure a project stays within scope, schedule, and budget?
How often do you meet with your internal team, and why are team meetings important in project management?
Are there any techniques you use for approaching difficult conversations with clients?
How do you communicate openly and honestly with your team, and why is it so important for the success of a project?
How do you know when to say no at work and how can one do it politely and effectively as a project manager?
Here Are Some Key Points Discussed in This Episode About How to Be Your Genuine Self in Project Management:
The biggest key to success in project management is bringing your genuine self to each project and client. Being open and honest about the project with your team and client is key to getting buy-in on the project early on.
To ensure a project stays within scope, schedule, and budget, you must ensure you stay in constant communication with your team. In the kickoff meeting, ensure everyone understands the scope, schedule, and budget and what is expected of everyone. Set up weekly or biweekly meetings with both your internal and external teams to ensure everyone is constantly updated. Use technology to your advantage by setting up team channels for each of your projects and have your project teams and clients on the channel. It can be used to chat, share files, and log the current issues in the project. Have a weekly internal budget sent to you so that you can continually check that the budget is still on track.
Depending on the size and budget of a project, try to meet with your teams at least biweekly. Schedule more check-in meetings with the teams that are currently working on a big part of the project to ensure things stay on track.
Being upfront and honest with your client from the beginning of the project will make it easier when approaching difficult conversations with them. They will know that there is a true problem and that you are not trying to pass something by them. Remember that you cannot fake experience and you must show empathy toward your clients.
There is only so much you can do as a project manager while delivering great client service. Look at the opportunities you have and decide which will be a good fit for you. Speak to the other opportunity givers and let them know you will not be taking it and try to refer them to another method or person that is better suited for the task.
More Details in This Episode…
About Mallory Wilde, P.E.
Mallory is a transportation-focused civil engineer who specializes in local agency work, particularly with Kitsap County, Washington, clients. Her experience varies from designing and managing roadway, stormwater, transit, and a variety of other multidisciplinary projects. Over the past few years, Mallory has spent much of her time supporting design projects for multiple clients throughout Kitsap County, including the cities of Bremerton, Poulsbo, and Port Angeles, Kitsap County Public Works, and Kitsap Transit.
Mallory has about 10 years of industry experience, with eight of those years being with Parametrix. She currently serves as the Bremerton, WA, office's Transportation Design Group Lead overseeing a group of transportation engineers and design professionals in that office.
Outside of work, Mallory recently welcomed a new member to her family, her nine-month-old son, Logan. Being a new parent and the new roles and responsibilities that being a parent brings heavily influence her approach to project management, her communication style, and her values.
Books Mentioned in This Episode: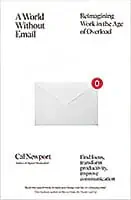 Sources/References:
Parametrix
Connect with Mallory Wilde, P.E., on LinkedIn
We would love to hear any questions you might have or stories you can share on the thing you do to be your genuine self in project management.
Please leave your comments, feedback, or questions in the section below.
To your success,
Anthony Fasano, P.E., LEED AP
Engineering Management Institute
Author of Engineer Your Own Success