Podcast: Play in new window | Download | Embed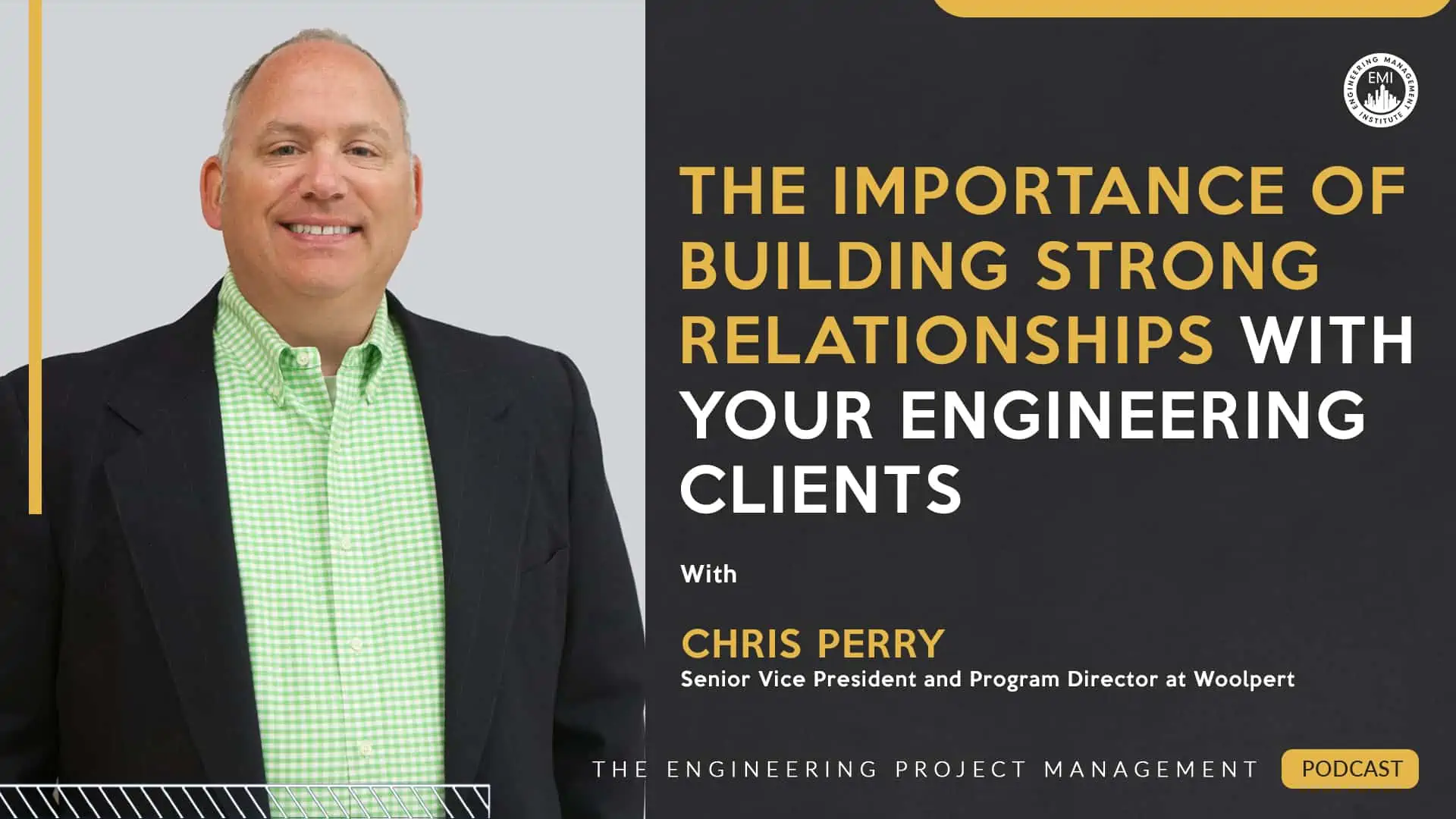 In this episode, I talk to Chris Perry, Senior Vice President and Program Director at Woolpert, about the importance of building relationships with your clients and how you can provide value to their projects.
Engineering Quotes:


Here Are Some of the Questions I Ask Chris:
Why is client relationship important in project management?
How can project managers provide a high level of service to their clients in today's challenging times?
How do you communicate with your clients to show them you are not only thinking about today, but also the future?
What is one thing that project managers can do to help their clients be "smarter" earlier?
Here Are Some Key Points Discussed in This Episode About the Importance of Building Relationships With Your Clients:
As a project manager, you must have a good handle on all your baseline information, like scope, schedule, and budget. However, having good client relationships is the key to business, expanding the business, and having repeat clients. Building existing client relationships is just as important as the quality of work your design team is putting together. You can win clients based on your approach and responsiveness, but you can also lose clients because of lack of communication. Listen to your clients and ensure you understand their priorities and goals for the project. Make sure that you are making your clients' lives easier.
Project managers can provide a high level of service to their clients in today's challenging times by communicating with them regularly and ensuring their teams are solution-focused and the next step is driven. You must be able to rely on the technical capability of your team leaders and use all the technology you have available to you to be continually communicating on all your projects.
Look for areas where you can provide value to your clients by utilizing your experience and using new technologies that are suitable for their projects. Use your experience and technologies to help the client understand the value of the services you are providing.
Bring value to your clients by helping them to be smarter earlier. It can be done by doing site investigations early in the project and letting the client know what can be developed, the cost of the development, and how long the development will take. It enables your client to make better decisions about proceeding with the project based on the criteria. Getting the community involved in the project will help you to discern if the project process will be straightforward or challenging. Use updated technologies, like SITEOPS, to evaluate the site development costs on a project. What could have taken weeks to evaluate a project can now take you days to complete. Speeding up the development assessment process helps your clients be smarter earlier. If a project has challenges, find the big issue challenges early so that neither side ends up spending a lot of money pursuing a project that is not going to work.
More Details in This Episode…

About Chris Perry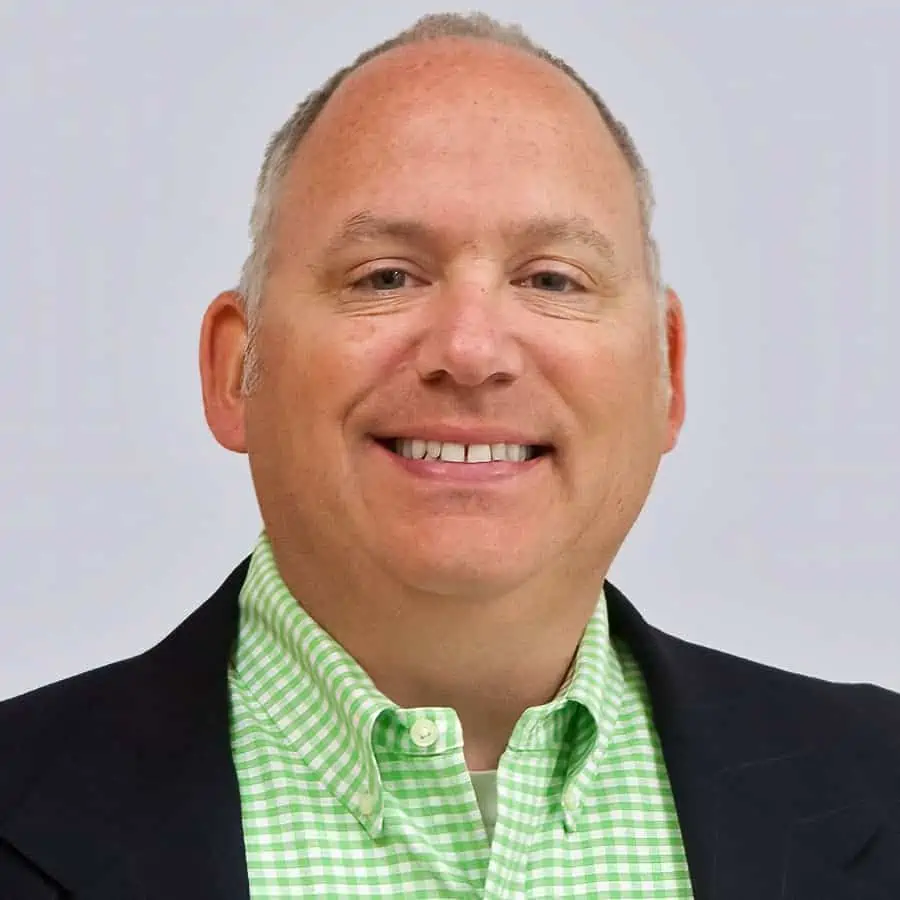 Chris Perry is a creative site designer with over 35 years of experience supporting land development clients. Projects include all types of commercial, housing, and industrial developments ranging in size from 200-acre master-planned centers, mixed-use lifestyle centers, and big box retail developments to the redevelopment of shopping centers and national single-tenant rollout programs throughout the country. Chris is a Senior Vice President and Program Director with Woolpert, an industry-leading international architecture, engineering, and geospatial (AEG) design firm, and a civil engineering graduate of Case Western Reserve University.
Sources/References:
Woolpert
SITEOPS
Connect with Chris Perry on LinkedIn
We would love to hear any questions you might have or stories you can share on why you think building relationships with your clients is important.
Please leave your comments, feedback, or questions in the section below.
To your success,
Anthony Fasano, P.E., LEED AP
Engineering Management Institute
Author of Engineer Your Own Success