Podcast: Play in new window | Download | Embed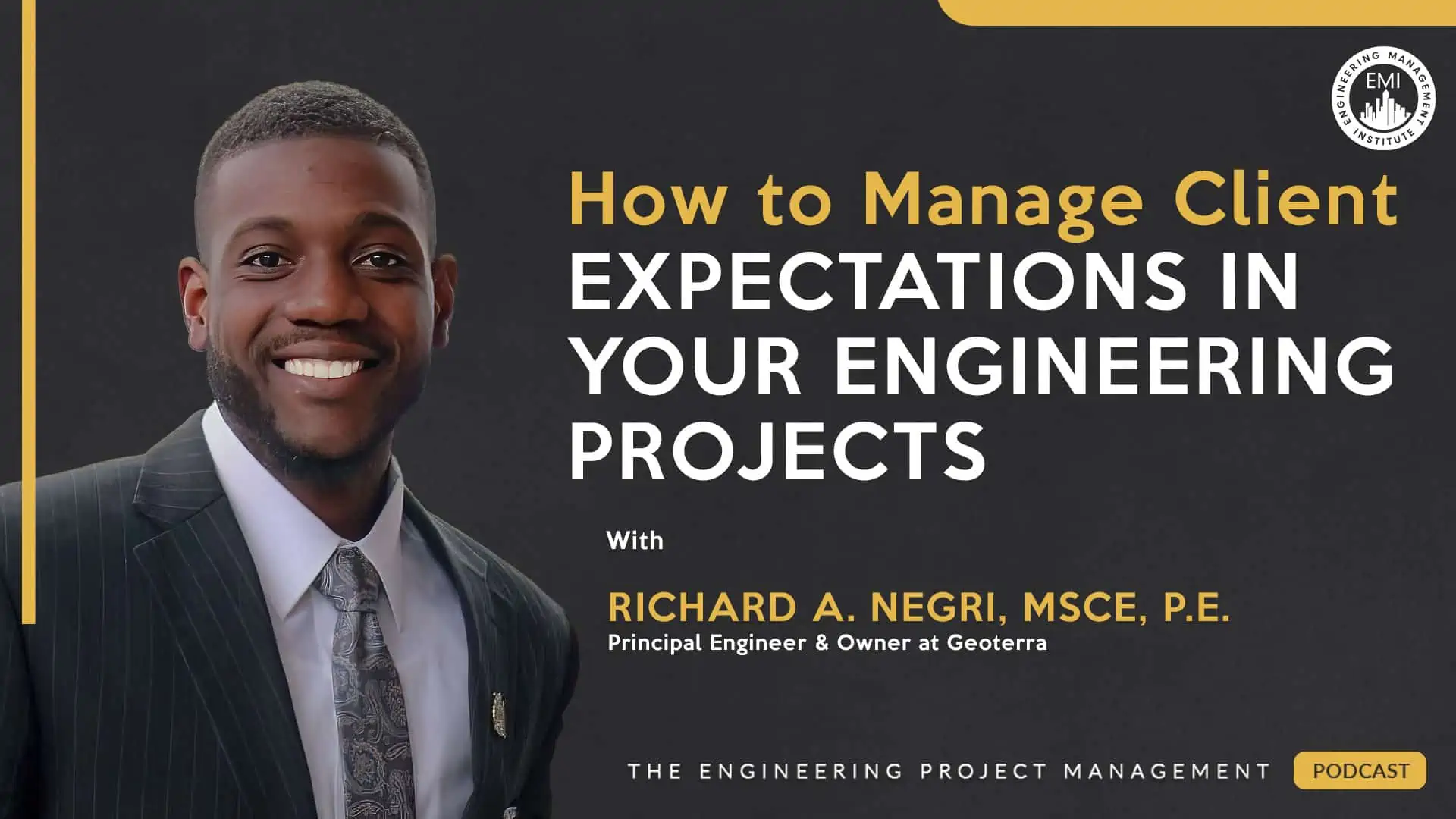 In this episode, I talk to Richard (Rich) Negri, MSCE, P.E., the owner and principal engineer of Geoterra Engineering & Construction Consultants, about engineering in the residential real estate industry, and how to manage client expectations in your engineering projects.
Engineering Quotes:

Here Are Some of the Questions I Ask Richard:
What do you do daily at Geoterra Engineering & Construction Consultants?
What does engineering in the residential real estate industry entail?
What are some of the things you do to deliver projects on time and within budget?
How do you manage client expectations, and what role does communication play here?
How do you ensure effective project communication among the different team members?
Are there any tools or software you use to assist with this?
Are there any other points you would like to make regarding project management?
Here Are Some Key Points Discussed in This Episode About How to Manage Client Expectations in Your Engineering Projects:
Going from an engineer to an engineer entrepreneur is an exciting transition because there are several things that you must consider simultaneously. It requires professional development that you must seek on your own and a lot of learning that you don't necessarily get on the job. You must find insights from digital mentors. Mentors can be either engineers or the owners themselves.
Geoterra provides engineering in the residential real estate industry regarding structure expertise, and relies on its expertise for important financial decisions. Their clients are owners, inspectors, realtors, insurance companies, and contractors. Some of the services delivered are assessing foundations, permitting support, inspections for local jurisdictions, and structural recommendations for clients.
Some strategies that you can find beneficial for getting a project set up on time are to be transparent in what you know and what you do well. Implementing a comment and process system across the variety of services you offer will ensure your workflow. Sharing calendars and implementing weekly meetings regarding ongoing and upcoming projects for a distributed workload in the team is crucial. Lessons learned in past projects are a key strategy because they may impact current and future works. Working with your clients closely is another important key strategy.
Managing client expectations is critical. Implement brainstorming exercises to find out what is negotiable and feasible for the project. The two most significant aspects are effective listening and communication to ensure the project is understood and breaking down some of the complex aspects of the project that your client may not be aware of, making it easy for them to understand.
It's important to know the roles and capabilities of your team members, and what they will need during the project processes. Identify key objectives and potential pitfalls in the planning execution process — it will make it easier to identify the necessary changes that must be made along the way.
The use of technology is essential to manage your team. Look at using video platforms for conferences, sharing calendars, and implementing cloud storage to create direct access to documents, no matter where your team is. The use of multi-development programs allows multiple team members to work on the same document concurrently without losing track of the information.
The biggest pitfall is not understanding your client's expectations. The challenge is that we sometimes assume what the client wants, but this could result in errors being made early in the project. It's essential to fully understand what your client is looking for. There will be circumstances where you feel the client does not know what the project may entail. You must choose the correct team members with the correct skill sets to discuss those aspects and clarify the project. Your relationship with the client is valuable because successfully finished projects can ensure future projects and referrals arrive at your company.
More Details in This Episode…

About Richard (Rich) Negri, MSCE, P.E.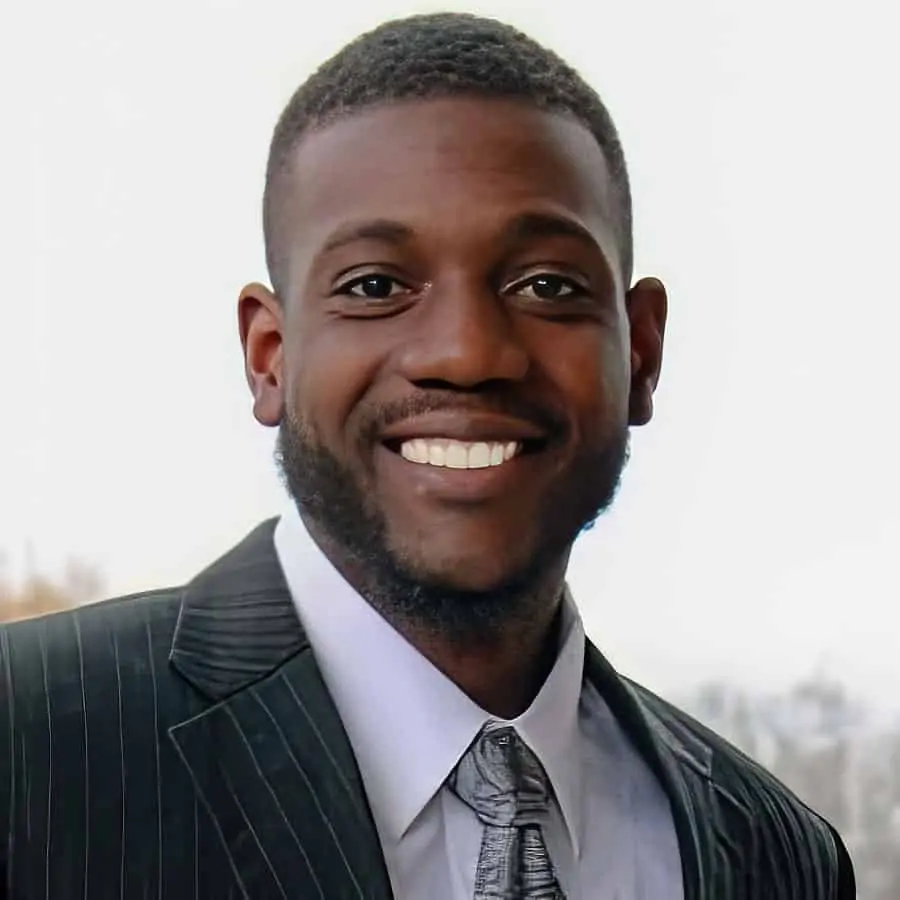 Rich is a native of Baltimore, Maryland, with over 10 years of engineering, construction, and building science experience. He was formally educated in civil engineering at Morgan State University's School of Engineering (B.S.) and University of Maryland College Park's A. James Clark School of Engineering (M.S.). He's worked in all sectors, including private residential and commercial, local and state government, and military and federal government. He served as a senior design engineer and project technical lead on many small to large-scale design-build projects.
Rich is the owner and principal engineer of Geoterra Engineering & Construction Consultants, a residential architectural, engineering, and construction professional services firm located in Baltimore, Maryland. As a professional services provider in the real estate industry, it's been his ongoing mission to assist real estate professionals and property owners of all backgrounds and levels to reach their real estate goals. He believes this can be done by sharing useful knowledge of processes, breaking down building science concepts in an easy-to-understand way, and maintaining the highest standards of professionalism.
Sources/References:
Connect with Richard Negri, MSCE, P.E., on LinkedIn
Geoterra Engineering and Construction Consultants
Connect with Richard Negri, MSCE, P.E., on Facebook
We would love to hear any questions you might have or stories you can share on how you manage client expectations in your engineering projects.
Please leave your comments, feedback, or questions in the section below.
To your success,
Anthony Fasano, P.E., LEED AP
Engineering Management Institute
Author of Engineer Your Own Success