Podcast: Play in new window | Download | Embed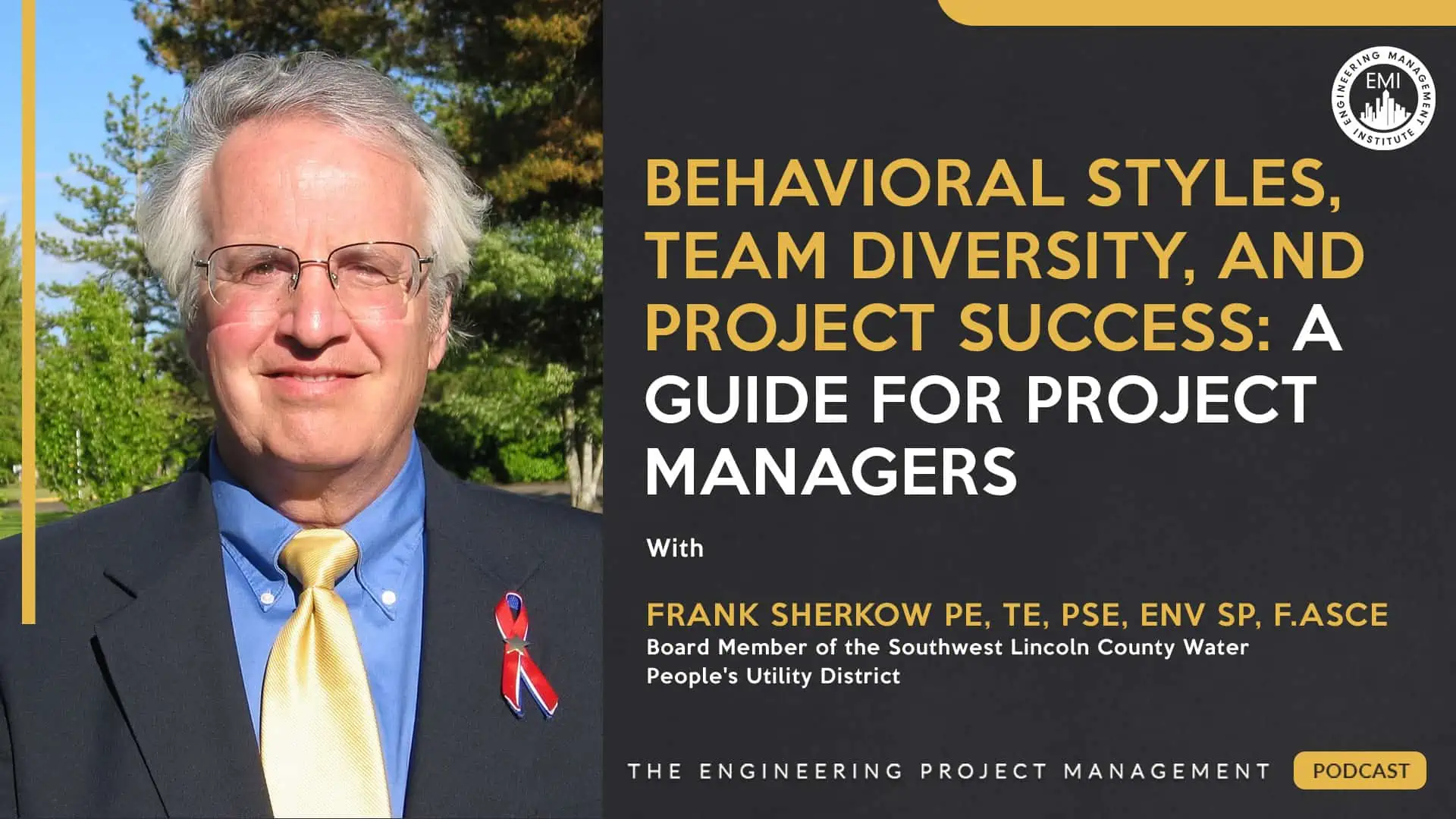 In this episode, I talk to Frank Sherkow, P.E., TE, PSE, ENV SP, F.ASCE, a distinguished member of the board of Directors at the Southwest Lincoln County Water People's Utility District (SWLCWPUD). We delve into the critical topic of diversifying behavior styles within project teams and explore the pivotal role that effective leadership communication plays in the process. Whether you're a seasoned team leader or just starting, this episode promises to offer valuable insights that can enhance your team's performance and productivity.
***You can view the video for this episode here.***
Engineering Quotes:

Here Are Some of the Questions I Ask Frank:
Could you provide an overview of the four different behavior styles and explain why teams must have a mix of these styles rather than all team members sharing the same style?
In what ways can understanding the natural behavior strengths and weaknesses of team members lead to better project outcomes?
What tools do companies typically use to measure the behavior styles of their teams?
How can teams be constructed to include a more diverse range of styles, thereby increasing their chances of success?
In what ways can understanding how team members define leadership and what they want from their leaders improve overall leadership efforts within an organization?
Which areas related to civil engineering should university and workplace training programs focus on for further learning?
Can you share some communication tips in project management that can ensure project success?
Why is effective communication essential both within and outside of the team?
As a final piece of advice, what suggestions do you have for project managers looking to improve their team's performance and productivity?
Here Are Some Key Points Discussed in This Episode About Behavioral Styles, Team Diversity, and Project Success: 
Behavioral style assessment categorizes people into four groups: D (Dominant), I (Influencer), S (Steady), and C (Conscientious), providing insights into an individual's natural behavior style. This classification is different from diversity related to race, age, gender, disability, religion, origin, etc.
Teams should have a balance of all four behavior styles to be successful. Overloading one or more styles or lacking a style can lead to problems in communication, leadership, and team building.
Senior civil engineers often have highly Steady and Conscientious behavior styles, which means they may lack strengths in leadership, communication, and team building. Assembling a team with all these attributes is crucial for success.
Behavior style assessment helps individuals recognize their strengths and weaknesses and those of their colleagues, enabling better understanding and communication. It can be used in managing, marketing, coaching, team building, sales, and recruiting.
Individuals can be trained or coached to improve their skills in areas where they are not strong.
Team building should be taught to civil engineers in both the university and the workplace. Mentoring can also be valuable, with experienced team members sharing their knowledge and mistakes.
When hiring or placing individuals on a team, consider their behavior style, experience level, and fit with the team.
To improve communication, take steps to refresh yourself on the basics, such as thinking before speaking, focusing on listening, and being aware of your audience.
Teams lacking in leadership communication and team building can take steps to fill those gaps.
Projects should be viewed as opportunities to expand personnel capabilities, rather than just one-off tasks.
More Details in This Episode…

About Frank Sherkow, P.E., TE, PSE, ENV SP, F.ASCE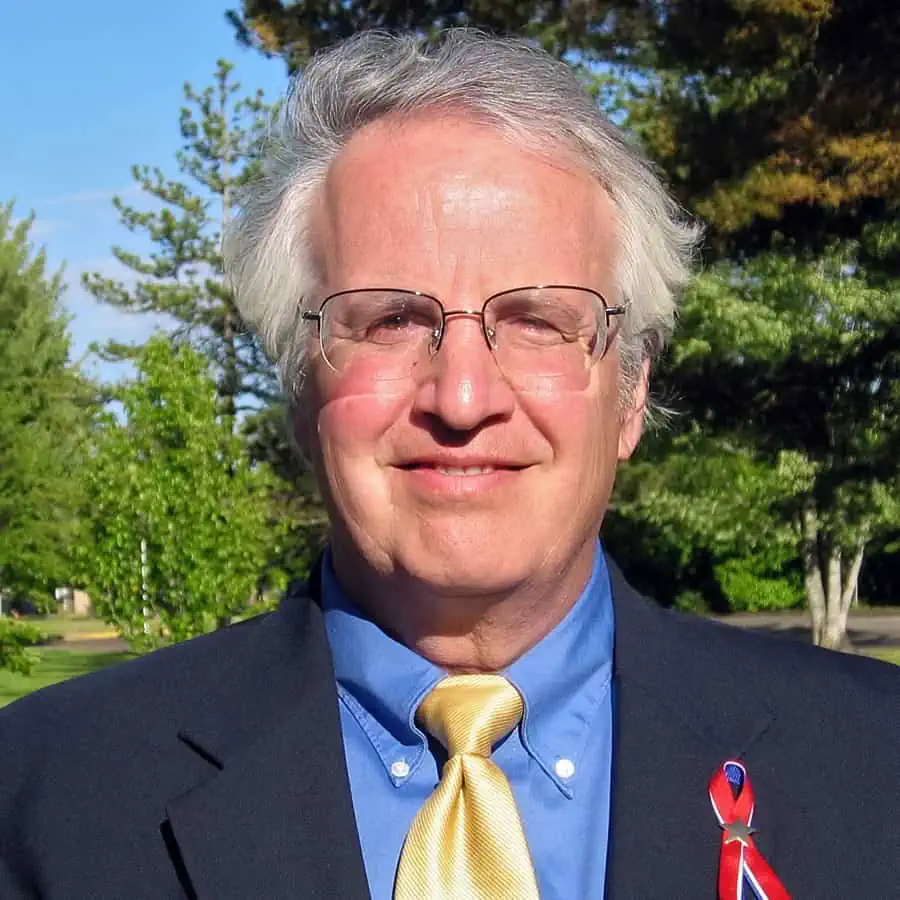 Franklin E. Sherkow, P.E., has more than 40 years of experience. His expertise includes transportation and traffic engineering, urban and transportation/transit planning, maglev and fixed-guideway planning and design, airport development and operations, port planning and design, transportation construction/operations/ maintenance, project management, land development as well as public and private finance development, and experience in service and facility privatization and managed competition. He also has extensive experience with public outreach.
Mr. Sherkow has held senior executive positions in state, regional, and local transportation agencies since 1978 and in Southern California from 1990 to 2007. He has extensive experience in highways, streets and roads, public transit, and airports. He was appointed as Riverside County's first Director of Transportation and the first Director for the County's Transportation and Land Management Agency. Mr. Sherkow was recognized as one of the Top 50 County Public Works Directors in the nation by Governing magazine. He is currently serving as a Board Director member for the Southwest Lincoln County Water People's Utility District, has also been a member of the civil engineering faculty at Oregon State University, and is involved in senior living development. Mr. Sherkow is a registered engineer in seven states, an Envision™ Sustainability Professional (ENV SP) for the Institute for Sustainable Infrastructure, and a Board of Directors member for the Greenroads Foundation. He is a Fellow Member of the American Society of Civil Engineers (ASCE), and Past President of the Oregon ASCE Section. Mr. Sherkow served as Chairman and Member of Visiting Committee, University of Wisconsin, Civil & Environmental Engineering Department.
Sources/References:
Southwest Lincoln County Water People's Utility District
Connect with Frank Sherkow, P.E., TE, PSE, ENV SP, F.ASCE on LinkedIn
Article: How civil engineering students define leadership, by Franklin Sherkow
Article: Do leadership and social skills come naturally to civil engineers? by Franklin Sherkow
We would love to hear any questions you might have or stories you can share on how assessing behavioral styles at your firm has helped with your project success.
Please leave your comments, feedback, or questions in the section below.
To your success,
Anthony Fasano, P.E., LEED AP
Engineering Management Institute
Author of Engineer Your Own Success