Podcast: Play in new window | Download | Embed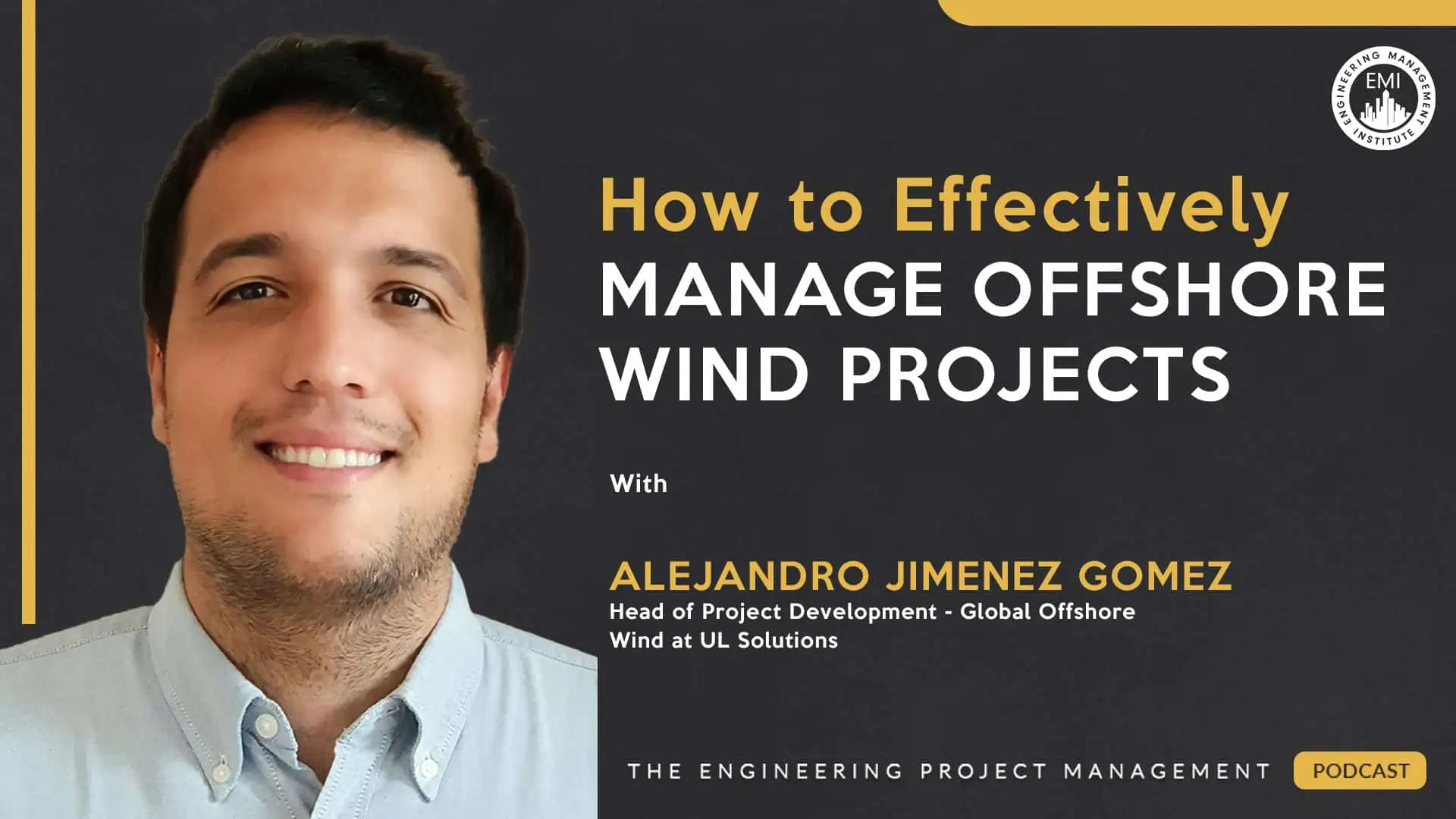 In this episode, I talk to Alejandro Jimenez Gomez, the Head of Project Development for Global Offshore Wind projects at UL Solutions, about how he manages offshore wind projects, and what some of the current and future risks are for this industry.
Engineering Quotes:


Here Are Some of the Questions I Ask Alejandro:
Can you briefly explain what offshore wind projects entail?
What are some of the current risks in the offshore wind industry?
What are some of the challenges you have faced as a PM in the industry?
What recommendations do you have for someone working on projects similar to yours to build and grow their careers?
What do you think the future holds for the offshore wind industry?
How can engineers become more involved in offshore wind projects?
Are there any other points that you would like to make regarding project management in the offshore wind industry?
Here Are Some Key Points Discussed in This Episode About How to Effectively Manage Offshore Wind Projects:
The wind reaches a higher and more constant speed offshore than on land because there are no barriers. Due to this condition, the wind is more predictable in offshore projects. Usually, offshore wind projects are big-scale projects that can take approximately 10 years to finish, and much money is involved. But they are easy to organize and get financed.
There are many solutions for different foundations depending on the wind project. For example, a traditional wind turbine is fixed to the seabed, but currently, there is a boom of floating turbines.
There is a lot of reliable technology for floating projects that makes floating offshore wind projects viable. However, the cost for a floating offshore wind project is higher than fixed projects, but there will be many of these projects in the coming years.
There are many factors in determining the distance from the wind turbine farm to the coast, such as environmental and social aspects. The floating wind turbines can be used rather than fixed wind turbines the farther away the installations are because they have better efficiency. You must achieve an equilibrium between the distance from shore and the costs involved in connecting floating wind turbines back to the electrical grid on shore.
Planning is critical in offshore wind projects, and you must add the chance of unconsidered risks in everything you do.
People tend to look at risks very carefully but overlook the opportunities. Nevertheless, the opportunities are there, and if you put careful planning in to look for all the opportunities, you can easily save millions of dollars on one project. Review and optimize the schedule for every project you work on.
To grow in the offshore wind industry, you must be eager to learn more and go out to sites when the opportunity arises, because you learn the most when you get involved as much as possible.
People skills are fundamental in offshore wind projects where you work with a lot of people, such as contractors, stakeholders, developers, and the offshore people.
Attending industry conferences and seminars will help you to build a network that will open doors for you with exciting new opportunities.
The offshore wind industry needs professionals. There are many demands, but there is a shortage of professionals who can satisfy the demand. So, if you want to change or join the industry, chances are good that you will find an opportunity to do so.
More in This Episode:

About the Guest: Alejandro Jimenez Gomez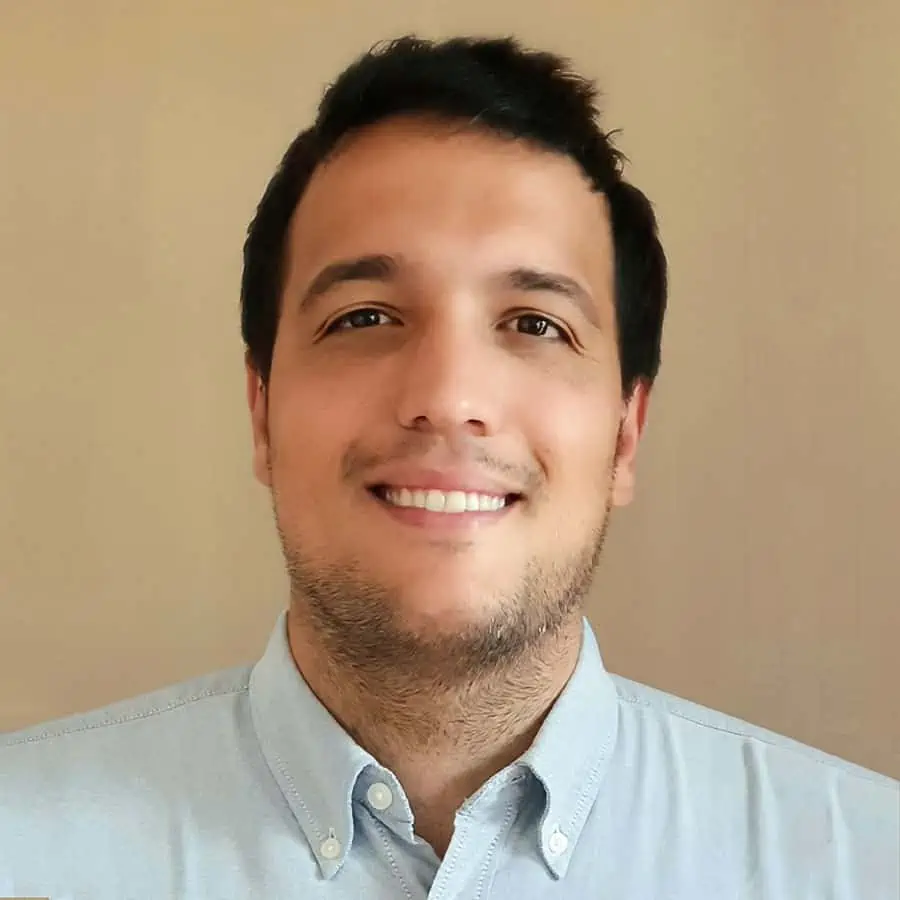 Alejandro is a highly dedicated, results-driven project manager and team leader with more than 10 years of involvement in the offshore energy business. He has expertise in offshore wind project development, supply chain management, project execution, and market engagement, having also led business development and offshore operations strategies.
Alejandro has successfully dealt with a wide range of complex multi-million projects from the early planning stages and FID, up to the final delivery to the asset management teams. His responsibilities included supervision of budgets (up to 220 million €), personnel, and main subcontractors while leading technical, commercial, and contractual workflows. He also counts on his deep knowledge of the offshore wind supply chain, offshore wind economics, international markets, and the risks and opportunities associated with the global offshore wind industry.
Alejandro is devoted to doing his best when it comes to building a better future for all. He is committed, ambitious, and willing to work hard to achieve this goal. Being in the offshore wind industry is part of his life and daily motivation.
Sources/References:
UL Solutions
Connect with Alejandro Jimenez on LinkedIn
We would love to hear any questions you might have or stories you can share on how you manage offshore wind projects.
Please leave your comments, feedback, or questions in the section below.
To your success,
Anthony Fasano, P.E., LEED AP
Engineering Management Institute
Author of Engineer Your Own Success