Podcast: Play in new window | Download | Embed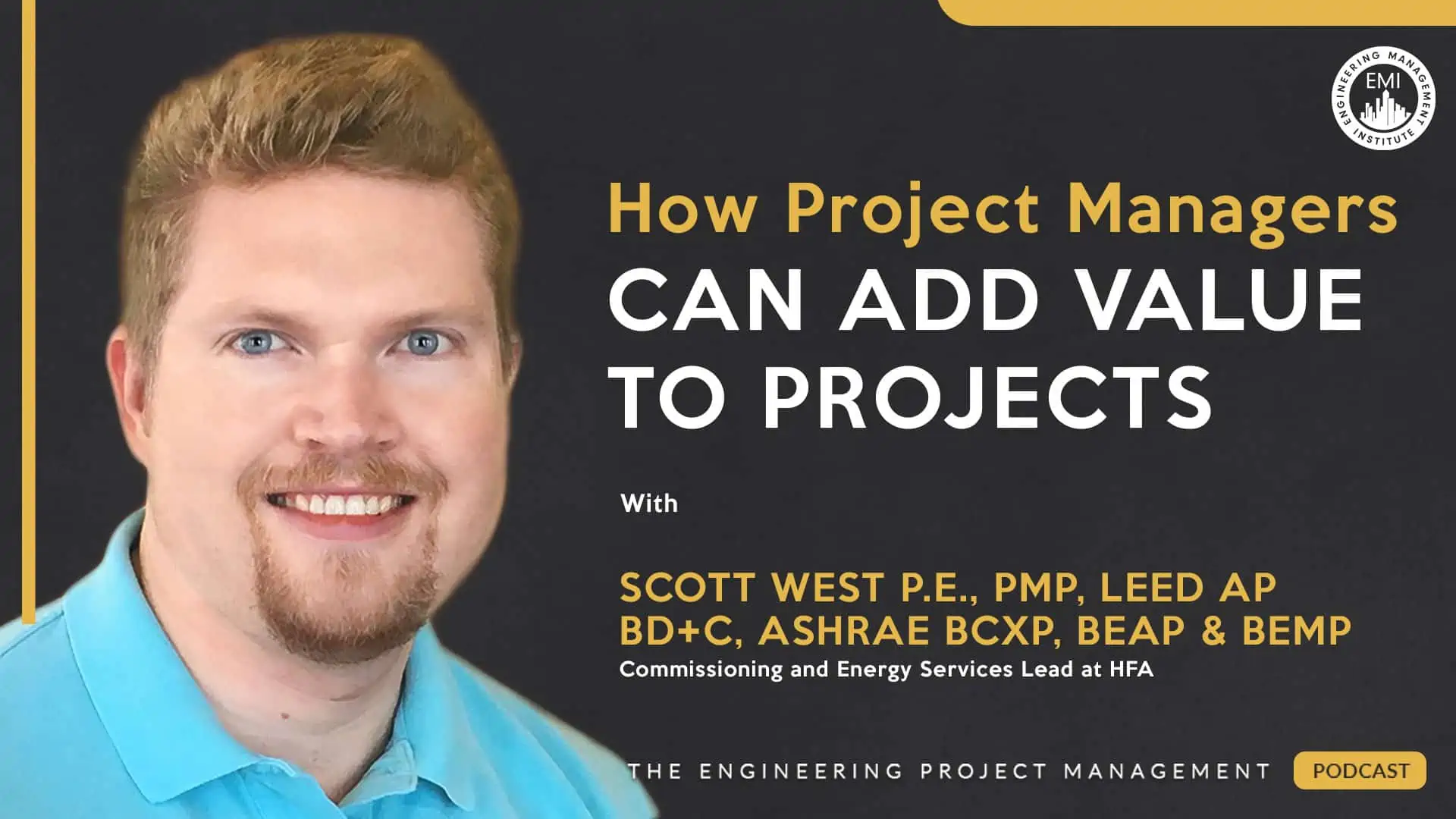 In this episode, I talk to Scott West P.E., PMP, LEED AP BD+C, ASHRAE BCxP, BEAP & BEMP, a mechanical engineer from HFA in Fort Worth, TX, about how a project manager can add value to projects, and how his MBA has helped him in his career.
Engineering Quotes:


Here Are Some of the Questions I Ask Scott:
How are project management skills used in the building design and construction industry today?
How has agile project management influenced the building industry?
How does project scaling influence the preparation of a project?
How do you approach project scoping and proposals?
What are your thoughts on project execution and adding value for owners?
What are some of the lessons you have learned as a PM?
What are some of the challenges you faced in the energy/sustainability world, and how did you overcome those challenges?
Here Are Some Key Points Discussed in This Episode About How Project Managers Can Add Value to Projects:
An MBA can help you have a business background in addition to your technical knowledge, and will help you to understand the owner's perspective of a project. It will add more value to your career and help you to grow.
The entire building design and construction industries are project-based. If you come from a technical role or are an experienced professional, it is crucial to have project field environment experience. You must remember that you are developing a project instead of a product. In a project, you have a start and an ending. You must try to deliver tasks that are one-offs to move forward faster.
Agile software has significantly impacted project management in the last 10 years by influencing the design and construction world. With Agile, you can try different things to find what works. It is a dynamic hydride.
Different approaches are required for project scaling. The idea is to get an iterative process in place for project types that your company does a lot of. There will be other projects that could be unusual or difficult to scope that require more planning and research because you need to define the deliverables and expectations for the timelines.
Your approach for project scoping, for all sizes of projects, should be to put all fees, schedules, and thoughts together. Take time to plan for at least an hour or two. If you know the process well, you can make the checklist quickly, but the more unique the project is, the more time and consideration it requires. Asking others for quality reviews, even during the project setup, is also essential.
The bottom-up approach is the most common approach used in project management.
Most owners do not build a building just to be energy efficient. They have other missions they need fulfilling in that space. Always try to make improvements that will generate value.
When a project does not go well or fails, it is sometimes caused by technical issues, but more often than not, they are project management-related issues. Some of the biggest problems in a project, specifically with designing construction, are the long timelines, getting and running expensive equipment, and procuring the building materials. The sooner you can bring things in front of owners, contractors, and other designers, the better the results will be for everyone involved. There will be conversations that are not comfortable to have, but they are necessary.
More Details in This Episode…

About Scott West P.E., PMP, LEED AP BD+C, ASHRAE BCxP, BEAP & BEMP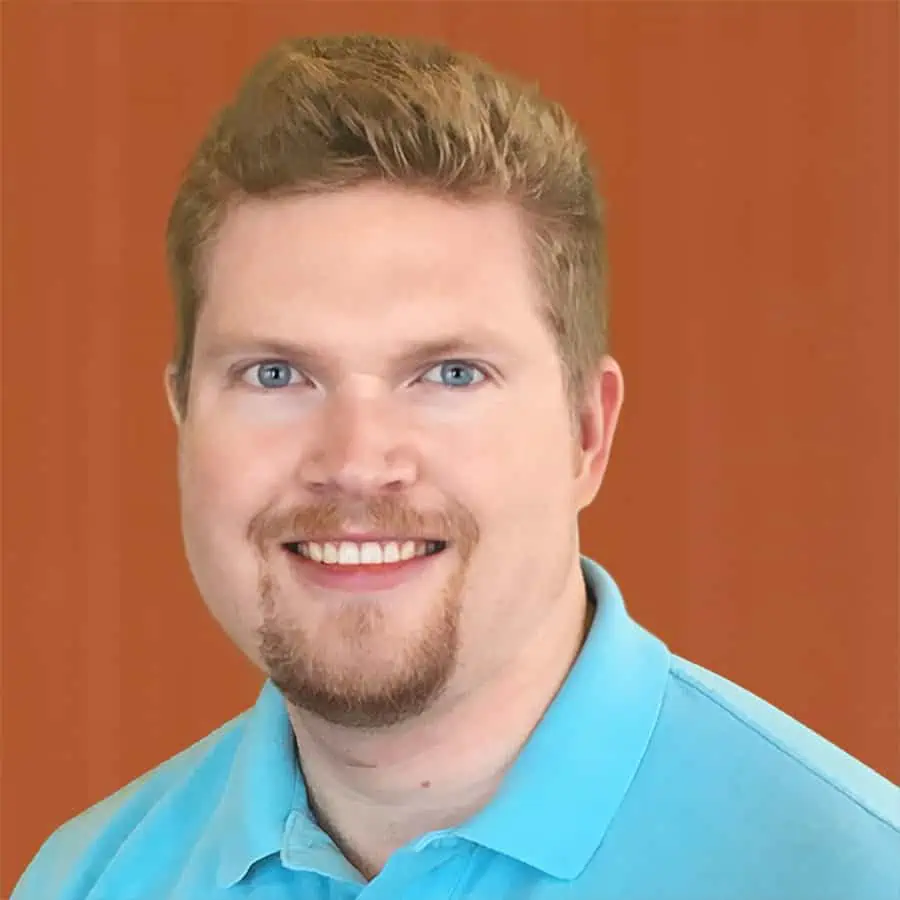 Scott West is a mechanical engineer with the HFA in Fort Worth, TX. Scott is an energy efficiency specialist, design lead, and project manager. He holds a Master of Business Administration and a Bachelor of Science in Mechanical Engineering from the University of Arkansas. Scott has 16 years of experience in the consulting engineering industry, and he spent two of those years working abroad in the UK. Scott has experience with a wide variety of building types, HVAC, and renewable energy systems with an emphasis on high-performance design and systems commissioning.
Sources/References:
HFA
Agile Software
Connect with Scott West P.E., PMP, LEED AP BD+C, ASHRAE BCxP, BEAP & BEMP, on LinkedIn
We would love to hear any questions you might have or stories you can share on how you think project managers can add more value to projects.
Please leave your comments, feedback, or questions in the section below.
To your success,
Anthony Fasano, PE, LEED AP
Engineering Management Institute
Author of Engineer Your Own Success