Podcast: Play in new window | Download | Embed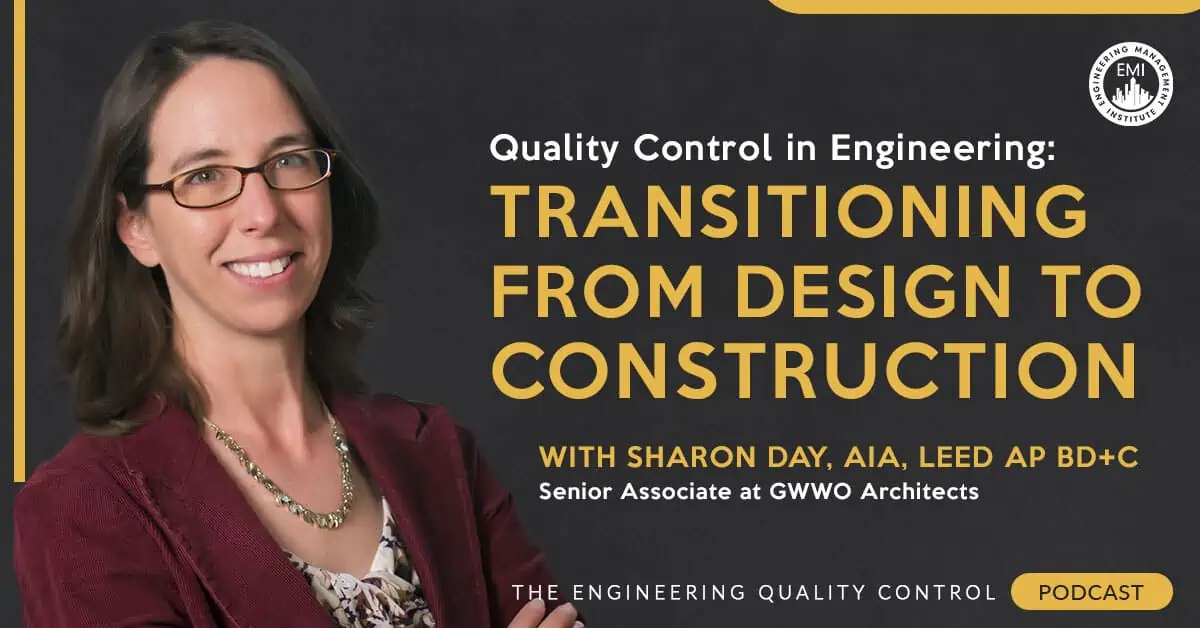 In this episode of The Engineering Quality Control podcast, I talk to Sharon Day, AIA, LEED AP BD+C, Senior Associate at GWWO Architects, about quality control in the construction phase of a project, and more specifically about planning in the design phase. We also talk about communication and how transitioning from design to construction is so important.
Engineering Quotes:


Here Are Some of the Questions We Ask Sharon:
When you get a new project that is approaching the design finish line, what are you looking for as you begin to dive into the project?
When do you typically get involved in the project? How much input do you have in the design phase?
What advice do you have for our listeners who are thinking of starting their career to transitioning into a role similar to yours?
What advice do you have for the redesign of Requests for Information (RFIs) that require redesign due to a conflict or issue found during construction?
How do you ensure the work is performed to the expectation of the specification?
How is working with consultants across a variety of firms different?
What types of training and continuing education did you find to be the most beneficial to you in your career?
Here Are Some Key Points Discussed in This Episode About Transitioning From Design to Construction:
When a new project is approaching the design finish line, always look at the scope of the project. Look for any special details or areas that had the most concerns. Try to identify where questions may be asked. Being able to review things during the design process enables you to focus on the coordination of the people involved in the project, and the coordination between the drawings and the specifications.
Get the construction manager involved during the construction design phase to get them familiar with the project and perform quality control. Check and double-check frequently that the people in your office are familiar with what is going on in the project.
If you want to transition into a construction administration role, you must enjoy working with people, building relationships with them, and leveraging what they know. Be open to listening and communicating with people and hearing what they have to say. When questions arise, do your research, find solutions early, and do not be afraid to ask questions.
When working with Requests for Information, be clear on what the question is, understand the story behind the question, and have a proposed solution on hand. Follow through with changes that are made because they can have a ripple effect on the entire building.
When dealing with questions, always be open to the communication on both sides because together, the best solution to the problem can be developed.
Understanding the general condition of projects and understanding what goes into construction schedules is important when transitioning to a construction administration role in your career.
More Details in This Episode…
In the Power of Experience segment, Sharon talks about why you should not underestimate small projects.
About the Guest: Sharon Day, AIA, LEED AP BD+C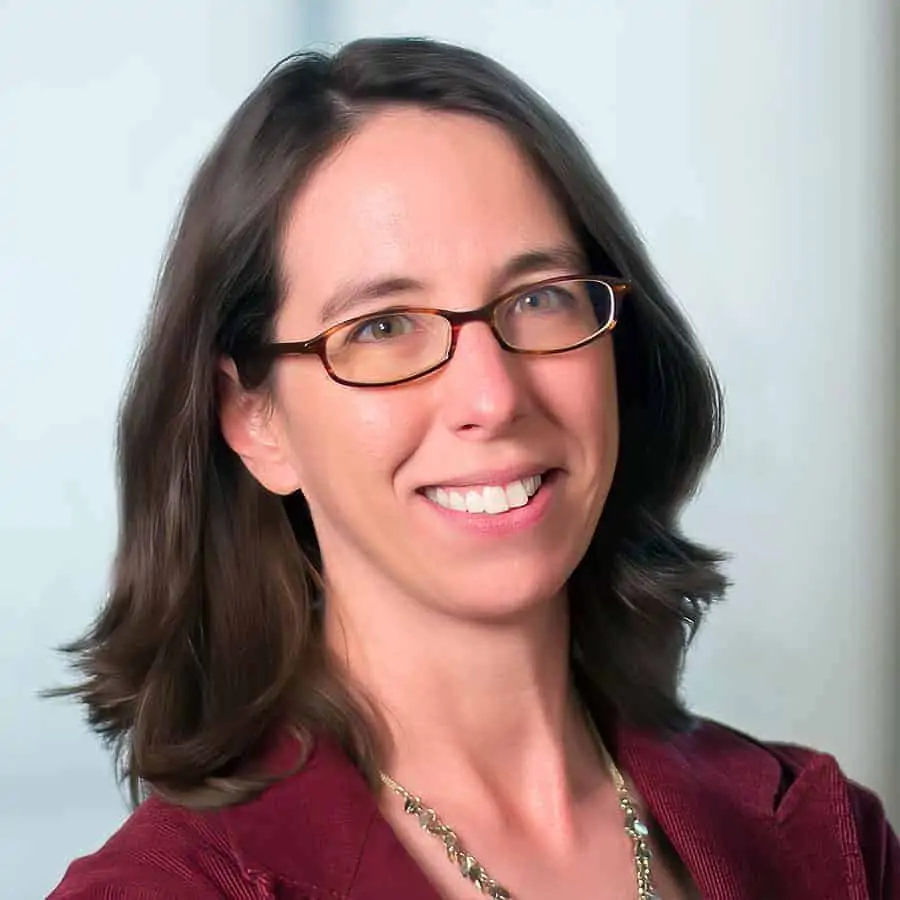 Sharon Day, AIA, LEED AP BD+C, is a Senior Associate and Construction Administration Specialist at GWWO. For the last 15 years, she has navigated many of GWWO's largest and most challenging projects through construction, resulting in buildings that reflect the designer's intent and work for their users. Sharon is committed to professional development in architecture, with significant past and current involvement with AIA Baltimore, including serving on the Board of Directors. Sharon holds a Bachelor of Architecture degree from the University of Cincinnati.
About Brian Wagner, P.E.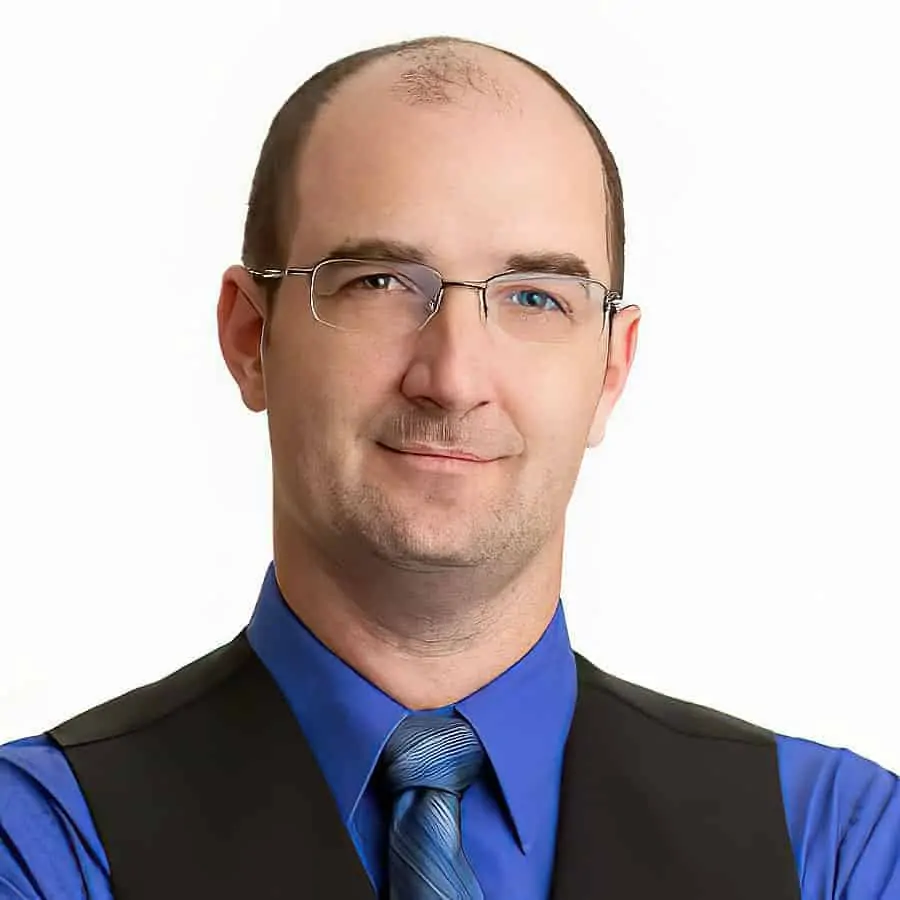 Brian Wagner, P.E., is an engineer who specializes in civil site design and plan implementation. In addition to a career spanning nearly two decades of civil engineering, he has experience in Emergency 911 Communications, law enforcement corrections, and fire/rescue services, including K9 Search and Rescue. This different and diverse range of experiences has not only prepared Brian for his career but also positioned him to be an excellent speaker with a wide range of valuable experiences. He strives to motivate others to change their world and wants to do the same for you.
Sources/References:
GWWO Architects
Connect with Sharon Day, AIA, LEED AP BD+C, on LinkedIn
We would love to hear any questions you might have or stories you can share about transitioning from design to construction.
To your success,
Brian Wagner, P.E.
Engineering Management Institute
Host of The Engineering Quality Control Podcast