Podcast: Play in new window | Download | Embed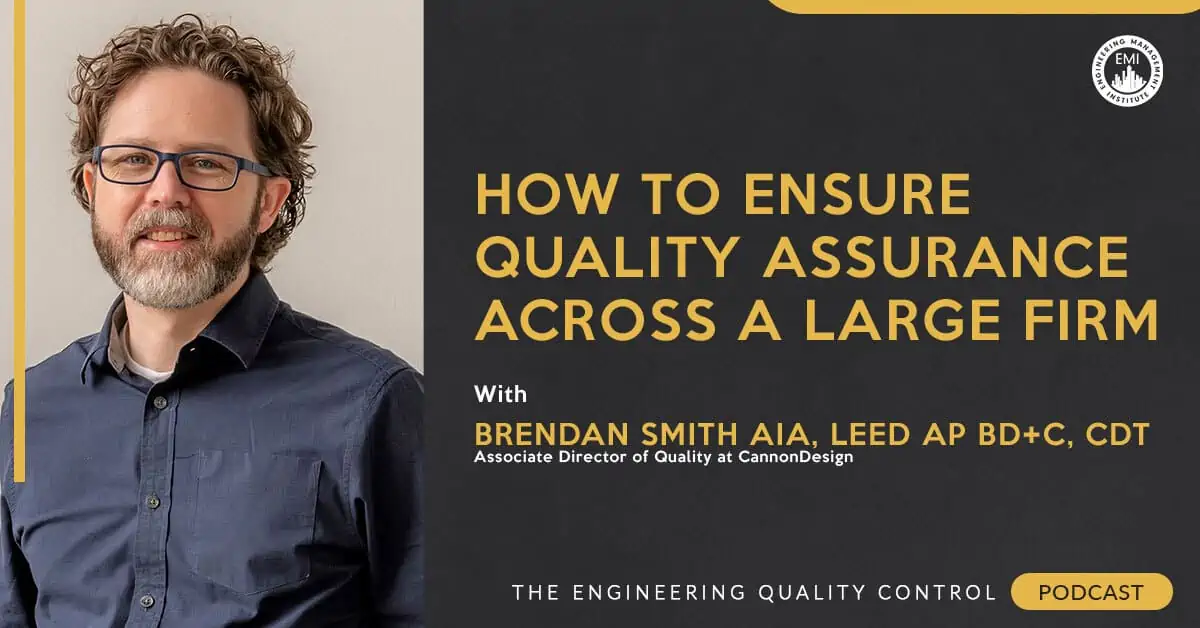 In this episode, we talk to Brendan Smith AIA, LEED AP BD+C, CDT, a licensed architect, an Associate Director of Quality at Cannon Design, and an AIA National Codes and Standards committee member, about how architects coordinate with engineering partners, and how he ensures quality assurance across a large firm with multiple offices.
Engineering Quotes:


Here Are Some of the Questions We Ask Brendan:
How do you, as an architect, approach quality assurance and coordination with engineering partners?
How do you manage to monitor and ensure quality across a large firm with multiple offices?
How has COVID and remote work affected your work?
Do you have any advice for engineers?
Here Are Some Key Points Discussed in This Episode About Quality Assurance Across a Large Firm:
The usual coordination between architects and engineering partners is done over Bluebeam Studio sessions, scheduled QC reviews, and weekly project calls. During these sessions, it is important to talk to the engineers about your design goals to keep them informed. Discuss the quality of the spaces in the design you are working on at that time. It leads to the discussion of the technical things before the engineers start with the construction and ensured less rework. Find out about the engineers' work and their critical points so that the work can be done according to the timelines and needs of both parties.
Ensuring quality across a large firm with multiple offices can be challenging. To make it easier, have the standards and processes of your firm available to everyone in a central location. Ensure it is continuously updated and optimized to ensure everyone benefits from it. This is done by ensuring a good communication loop is in place and continually training and developing everyone in your firm. Have a network of highly qualified office quality leaders to reinforce and implement the standards and help guide the teams. Assign quality control directors to lead and help the office quality control network to ensure that the highest standards of work are being done.
As with any challenges, there are also opportunities to learn and grow in them. Remote work during the pandemic causes a lack of day-to-day small personal and professional interactions with teammates, spot mentoring at their desks, and difficulty in maintaining office culture. To mitigate this, schedule more targeted office time for the entire team together, have more social events, and schedule more one-on-one check-ins. Many people were forced to adopt new technologies, and needed to be brought up to speed quickly, leveling up everyone's communication at once. People who are traveling can now attend meetings and keep in touch. The entire team can now listen in on every project meeting, which gives a better understanding of the projects, and they can be called up if clarity is needed on certain parts of the project.
Engineers must talk to the architects about their work and what is important to them in a project. Let the architects know what you need to achieve, what you need from the architect, and when you need it to be most effective. Collaborate with the architect from early in the project to avoid trying to backward engineer into a design.
More Details in This Episode…
In the Power of Experience segment, Brendan talks about what you can do to make yourself an expert.
About the Guest: Brendan Smith AIA, LEED AP BD+C, CDT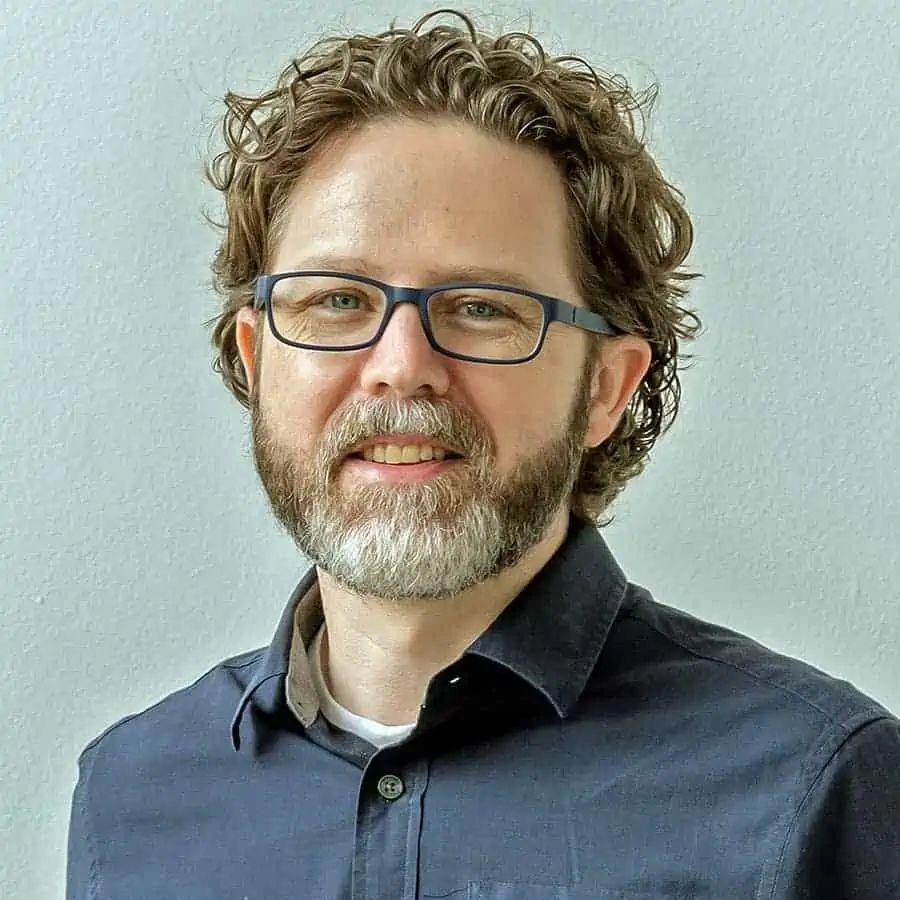 With 25 years of experience, Brendan is a licensed architect and serves as Associate Director of Quality at CannonDesign, a full-service, multinational A/E firm. He is experienced in leading teams in a wide variety of project types and sizes, including healthcare, higher ed, sports and recreation, laboratory, corporate, and residential, as well as existing facilities assessments. His experience includes assisting clients from project conception to completion, including initial programming, architectural design, documentation, code analysis, bidding/negotiation, and construction administration for projects ranging from simple home additions to large healthcare campuses.
As Associate Director of Quality, he works with firmwide leaders in all disciplines on continuous improvement of design excellence and quality of executed work. This includes the development and oversight of quality processes and firmwide practice standards. He is also currently serving on the AIA National Codes and Standards Committee, where he works to update and improve building codes and advocate for their adoption.
About Brian Wagner, P.E.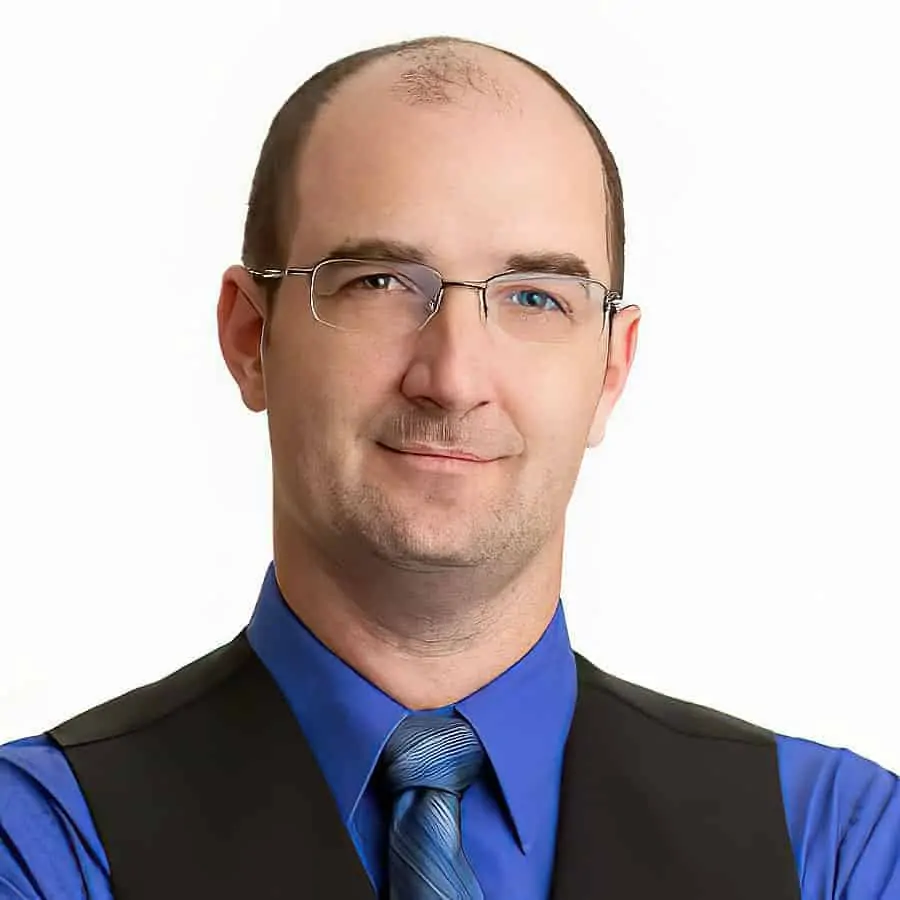 Brian Wagner, P.E., is an engineer who specializes in civil site design and plan implementation. In addition to a career spanning nearly two decades of civil engineering, he has experience in Emergency 911 Communications, law enforcement corrections, and fire/rescue services, including K9 Search and Rescue. This different and diverse range of experiences has not only prepared Brian for his career but also positioned him to be an excellent speaker with a wide range of valuable experiences. He strives to motivate others to change their world and wants to do the same for you.
Sources/References:
Cannon Design
Connect with Brendan Smith on LinkedIn
We would love to hear any questions you might have or stories you can share on how you ensure quality assurance across a large firm.
To your success,
Brian Wagner, P.E.
Engineering Management Institute
Host of The Engineering Quality Control Podcast