Podcast: Play in new window | Download | Embed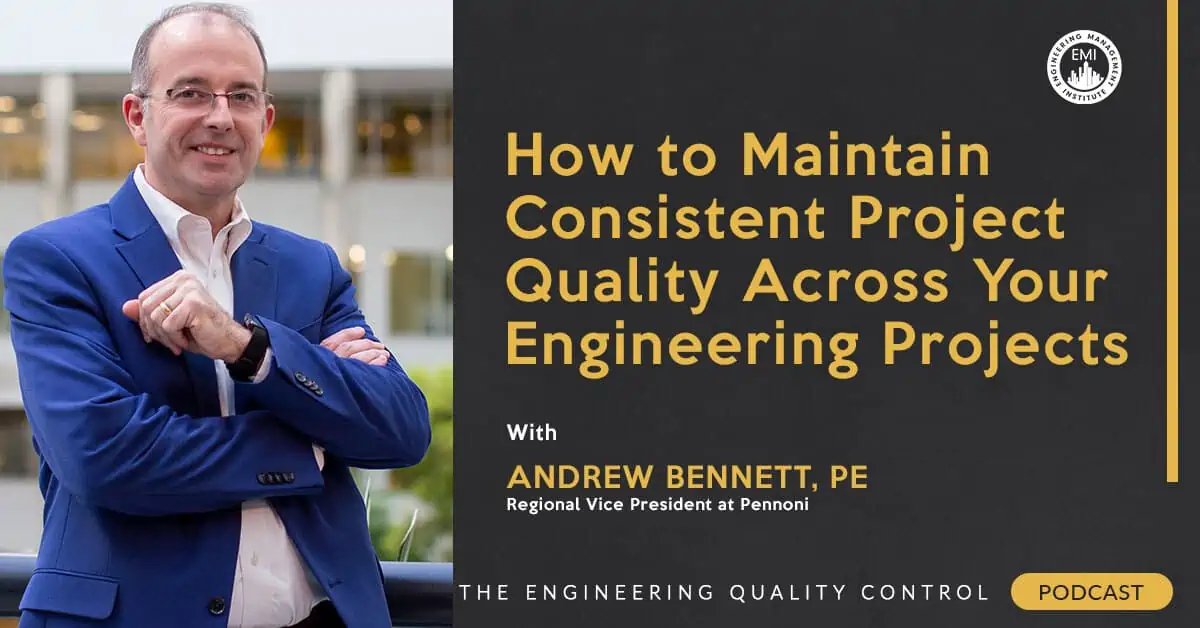 In this episode, we talk to Andrew Bennett, P.E., Regional Vice President at Pennoni Associates, about quality control on projects and how he maintains consistent project quality across his teams and projects.
Engineering Quotes:


Here Are Some of the Questions We Ask Andrew:
Can you tell our audience about yourself and what you do daily?
Getting to know key individuals and the purpose for buying out small companies is part of the acquisition process, but does it bring about its unique challenges?
The land development realm is highly diverse and it is difficult to change the way people are taught to do things. Is it good to be open to change and not have the way you do things set in stone?
You are responsible for client service and business development across many different offices. How do you manage and ensure consistent project quality across these offices and is there any technology you use to assist with quality control?
Do you always go back to your first document in a project?
With business development comes reputation. As a vice president, what systems have you implemented over the years for CAD standards or expectations?
What advice would you have for someone working toward becoming a "vice president" for a company?
What is the best way to connect with you should someone want to get in touch or learn more about what you are doing in your career?
Here Are Some Key Points Discussed in This Episode About How to Maintain Consistent Project Quality Across Your Engineering Projects:
The acquisition process does have its unique challenges because the firms you acquire have their way of doing things, and the larger firms have their standardized way of doing things. You must try to get the small firm to integrate into the company without wasting much time and causing them discomfort or frustration. Always be open to change and adopt better ways of doing things that you learn from someone else.
There are always living and breathing processes and we must always be looking for continuous improvement. If someone shows you something better, you would be silly not to adopt it. There is more than one right way to do things, so pick the way that works best for most people.
To ensure quality control of proposals and reporting across many different offices, it is important to standardize a multidiscipline proposal. It revolves more around taking things out of the proposal than trying to remember to put things in it, and it all looks the same for all the multidisciplines. Having a one-page limited service agreement where the scope of the project is presented in bullet points is a clean way of getting information to your client. Make the reports have the same formatting for all the disciplines. It should look and feel like your company's report. Have software that will make it easy to track your projects and make it easy for your people to find the information they need and make decisions accordingly.
Always go back to the template in your projects. Create a standardized template for your projects to enhance efficiency and reduce errors. Starting with the correct information and not stealing from the last project tends to go better.
Have a standardized CAD process and have someone who oversees it. Provide training for your people on your CAD process. Always be open to changes in your processes. If you see something that is better, then adjust. With things being different from state to state, you must have standards that are state- or area-based. They can be similar across multiple states, but they are all different because municipalities do things differently and the geography of the states is diverse. Software is only as good as the person who coded it. Never assume that the answers you get from the software are correct. Always check that the answers are in the ballpark of reality.
Look at your career as a continuum and never be afraid to adjust. Be a sponge and learn everything you possibly can in the first 10 years of your career. In the next 10 years of your career, you can start determining if you want to continue your career on the technical side or management side. After those 10 years, you can build on your career and look for areas where you want to advance yourself. If you excel in the role you currently have, you will get other opportunities. Build your success by making everyone around you successful. Opportunity requires two things: recognizing the opportunity and being prepared for that opportunity. If neither of these two things works, then you cannot take advantage of the opportunity.
More Details in This Episode…

About the Guest: Andrew Bennett, P.E.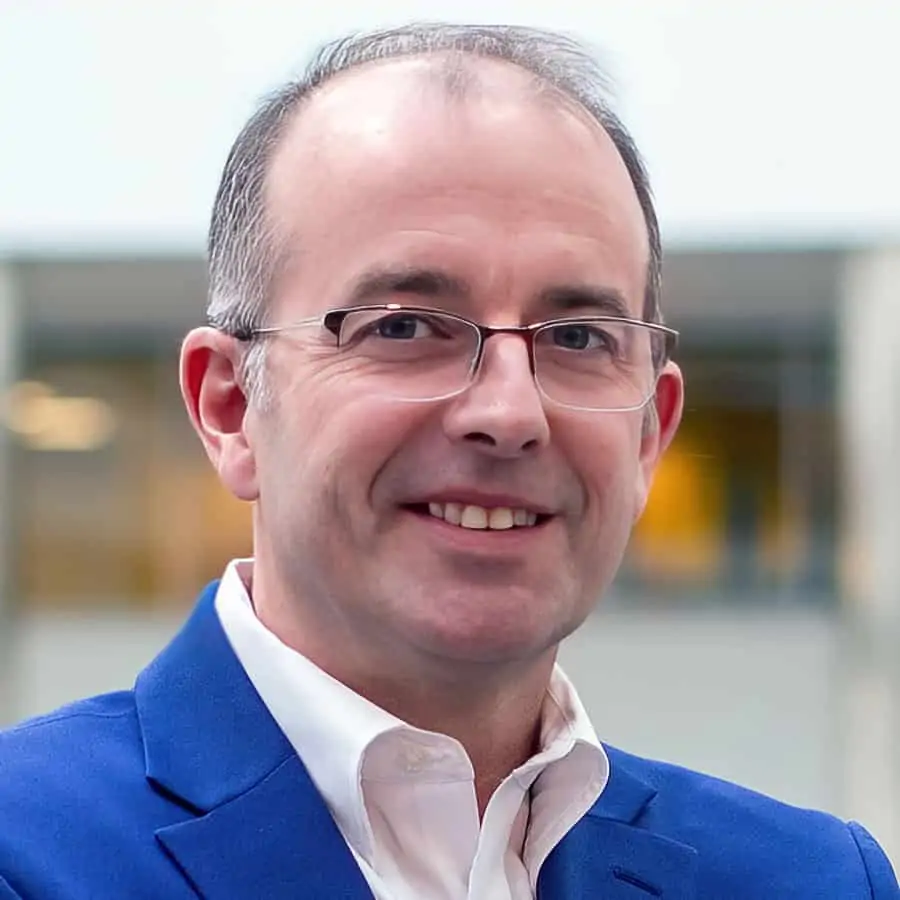 Andrew Bennett, P.E., serves as Regional Vice President for Pennsylvania North and West. He joined Pennoni in 2005 and has a wide variety of civil engineering experience, specializing in stormwater management and erosion and sedimentation control. Andy is responsible for client service and business development efforts for the Wyoming Valley, State College, Mechanicsburg, Pittsburgh, and Uniontown offices, as well as the management, growth, and success of the Lehigh Valley office.
His project experience includes designing, permitting, and constructing residential subdivisions, commercial, and industrial facilities, solid and aqueous waste management facilities, large earth embankments, and power generation facilities. His expertise also includes geotechnical and hydrogeologic investigations and analysis, site investigations and remediation, and traffic impact studies.
Andy is a member of the American Society of Civil Engineers (ASCE) and a board member of the Pennsylvania Infrastructure and Technology Alliance.
About Brian Wagner, P.E.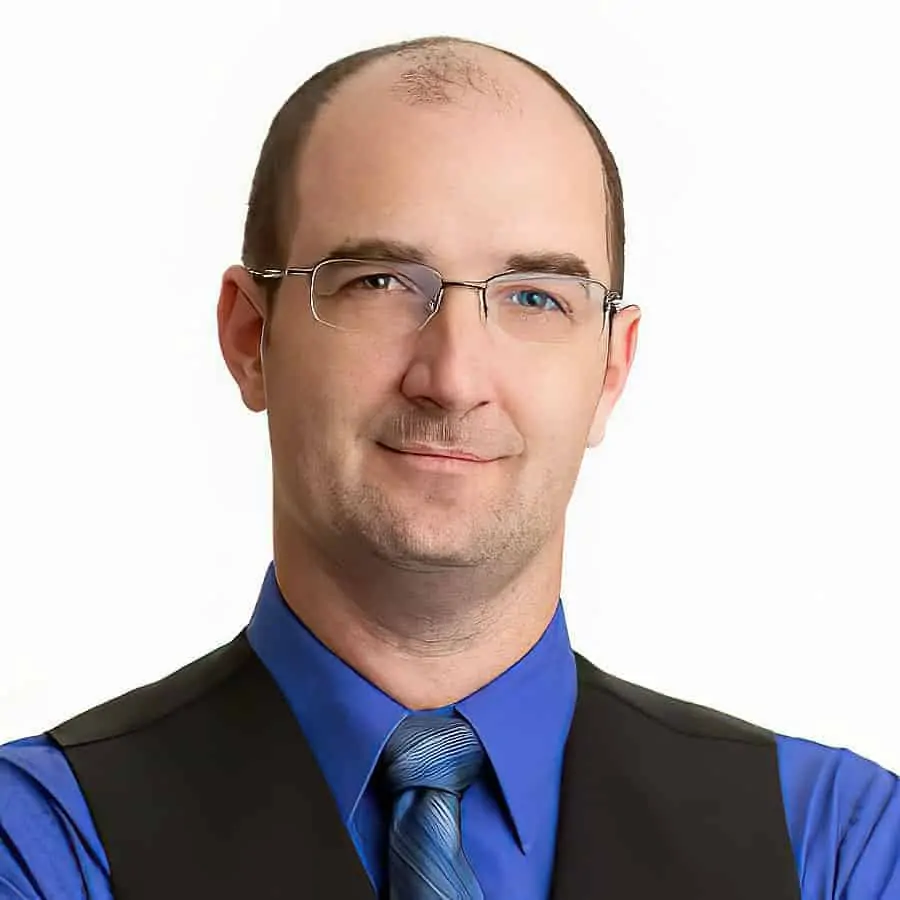 Brian Wagner, P.E., is an engineer who specializes in civil site design and plan implementation. In addition to a career spanning nearly two decades of civil engineering, he has experience in Emergency 911 Communications, law enforcement corrections, and fire/rescue services, including K9 Search and Rescue. This different and diverse range of experiences has not only prepared Brian for his career but also positioned him to be an excellent speaker with a wide range of valuable experiences. He strives to motivate others to change their world and wants to do the same for you.
Sources/References:
Pennoni
Connect with Andrew Bennett, P.E., on Linkedin
Send Andrew Bennet, P.E., an Email
We would love to hear any questions you might have or stories you can share on how to maintain consistent project quality across your engineering projects.
To your success,
Brian Wagner, P.E.
Engineering Management Institute
Host of The Engineering Quality Control Podcast