Podcast: Play in new window | Download | Embed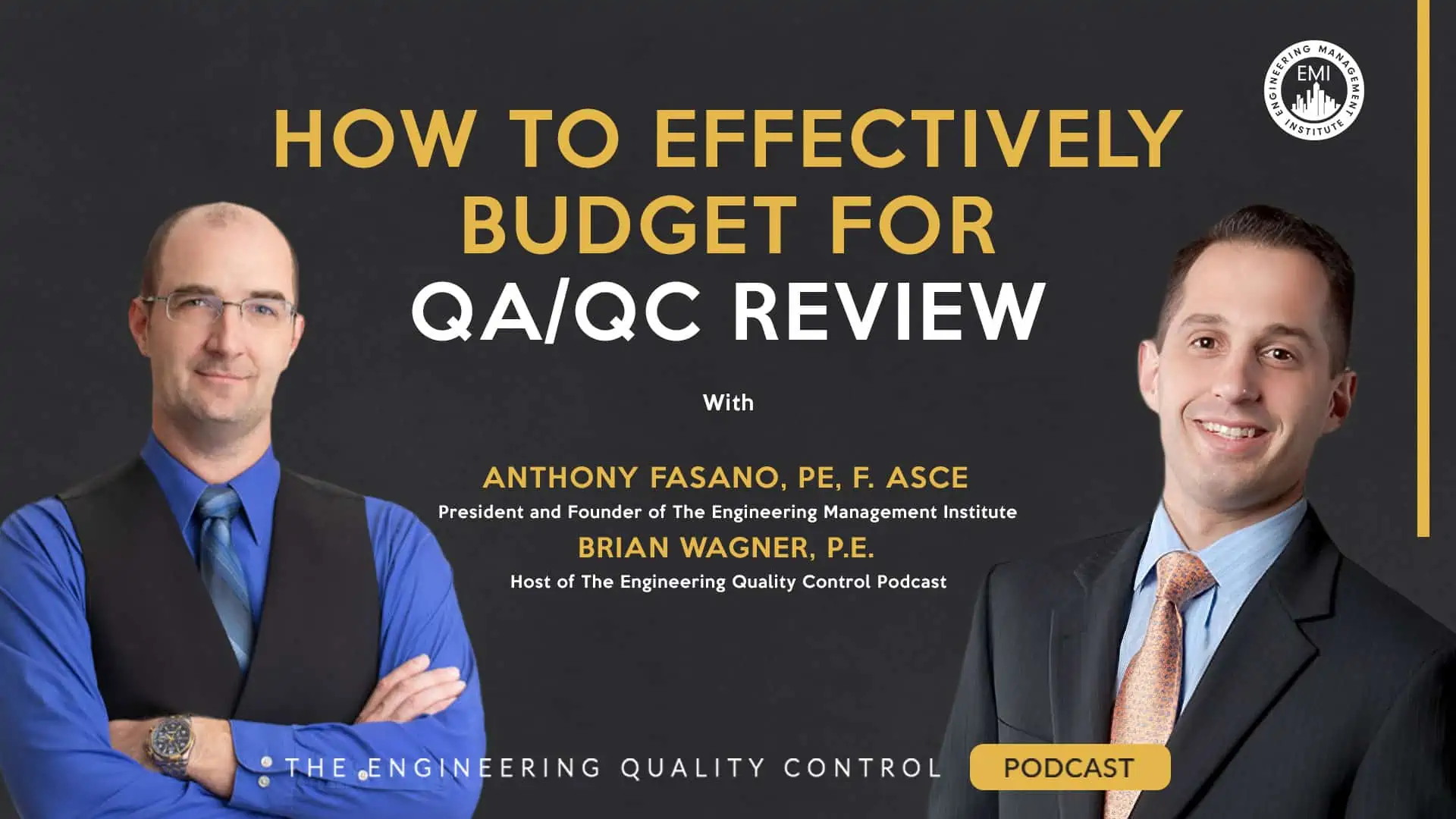 In this episode, host Brian Wagner, P.E. talks with Anthony Fasano, P.E., founder of The Engineering Management Institute, about how to effectively budget for QA/QC review, both from a time and monetary perspective.
Engineering Quotes:

Here Are Some of the Questions We Ask Anthony:
In which part of a project budget should quality control and quality reviews be placed?
Should a project manager review previous projects to see where things went right or wrong?
How important is it to ensure everyone working on a project is at the same level of expectation according to the progression of a project?
Should someone who is not familiar with your project be doing the quality control reviews?
Here Are Some Key Points Discussed in This Episode About How to Effectively Budget for QA/QC Review:
Having all the different phases of the project listed in your project proposal enables you to add a fee amount to each of the phases for quality control. The fee can be a fixed amount that is used for all projects, or it could be a variety of amounts based on the requirements for individual projects and phases. Not budgeting for quality control in your project proposal can cause you to go over budget or be less thorough on the quality control. To ensure quality control is added to your project budgets, it should be added to your company's proposal-making procedure and process.
Breaking your project up into multiple phases helps you to get more accurate historical data, where you can find which budget adjustments need to be made for future projects. Having a place where you can look at where things went right or wrong is beneficial to any project manager and company.
To ensure everyone is at the same level of expectation at any given time in your projects, you must have a good project process in place. Put your project's QA/QC review tasks on your project schedule. It will ensure that your project team makes it happen, and your client will see that you are paying attention to quality in their project. Do not only budget money toward your quality control, but sufficient time as well. If you are doing quality control correctly, it will take some time to get it done.
It is beneficial to have a reviewer who is not familiar with your project because they can provide you with different perspectives and advice that you did not see. Using a team member who is familiar with the quality control procedures and who has experience in quality control is also a good way to get it done. It can be beneficial to companies to have someone who does quality reviews as a big part of their job. Having a QA/QC Committee in your firm is very beneficial because they help to develop the guidelines and checklists to be followed for quality control in your projects.
More Details in This Episode…
In the Power of Experience segment, Anthony talks about the importance of getting a lot of hands-on experience and advice.
About the Guest: Anthony Fasano, P.E.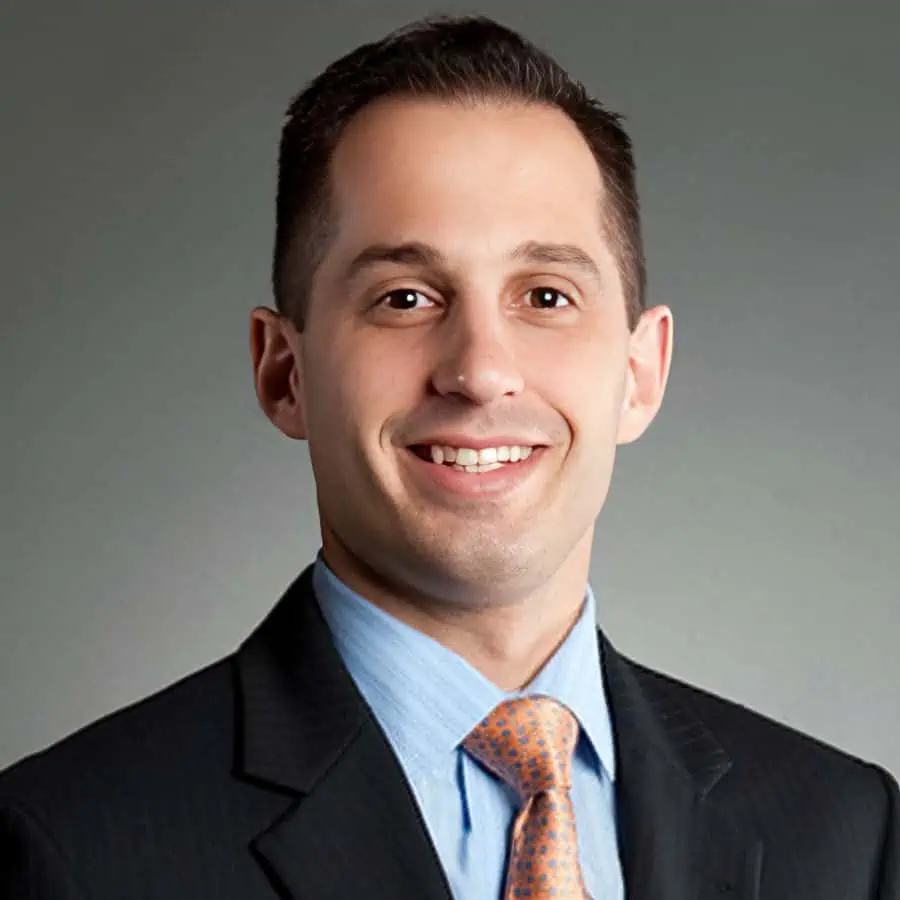 Most AE consulting firms are too busy to focus on attracting, developing, and retaining talented professionals, making it hard to grow. Through his work at the Engineering Management Institute, Fasano utilizes a proven framework to help firms build professional development plans, programs, and tools that help them attract, build, and maintain strong teams and grow sustainably.
In addition to assisting firms in these areas, Fasano has written a bestselling book entitled "Engineer Your Own Success" (published by IEEE-Wiley Press), and under his stewardship, EMI has built a massive content platform including five active podcasts, three3 YouTube channels, and a popular blog dedicated to helping AE professionals become better managers and leaders.
About Brian Wagner, P.E.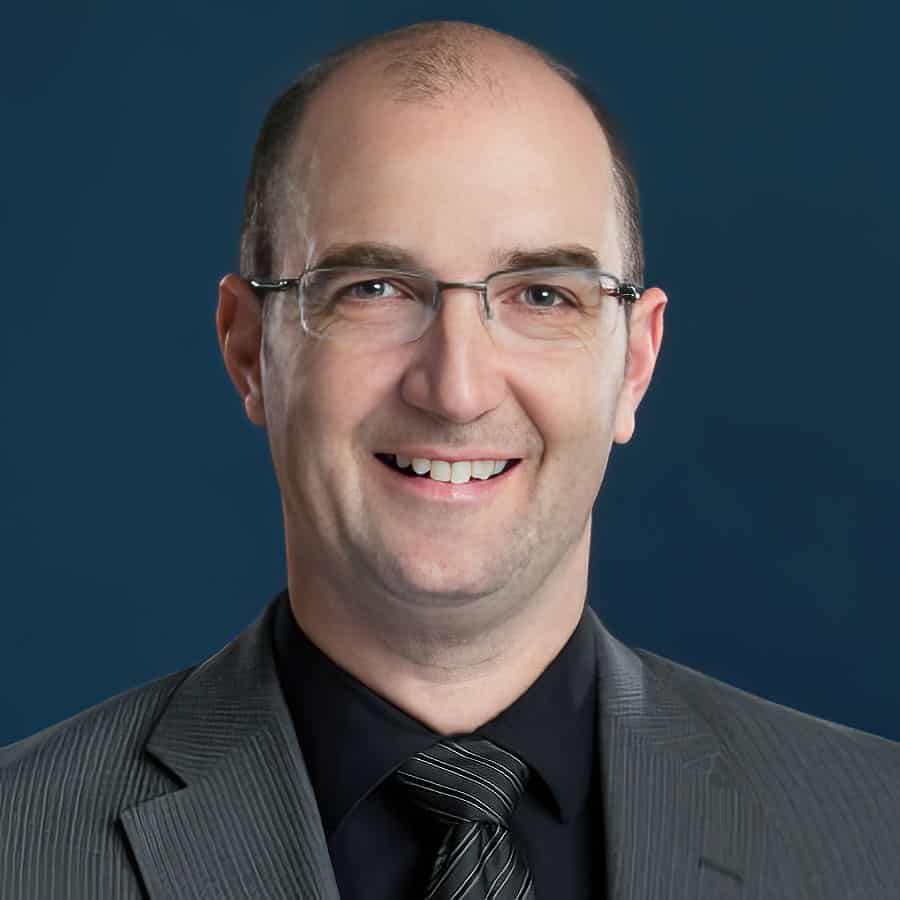 Brian Wagner, P.E., is an engineer who specializes in civil site design and plan implementation. In addition to a career spanning nearly two decades of civil engineering, he has experience in Emergency 911 Communications, law enforcement corrections, and fire/rescue services, including K9 Search and Rescue. This different and diverse range of experiences has not only prepared Brian for his career but also positioned him to be an excellent speaker with a wide range of valuable experiences. He strives to motivate others to change their world and wants to do the same for you.
The view, opinions, and positions represented by Brian Wagner are his own and do not represent the official policy or position of his employer(s).
Sources/References:
Connect with Anthony Fasano, P.E., on LinkedIn
We would love to hear any questions you might have or stories you can share on how you budget for QA/QC review in your projects.
To your success,
Brian Wagner, P.E.
Engineering Management Institute
Host of The Engineering Quality Control Podcast