Podcast: Play in new window | Download | Embed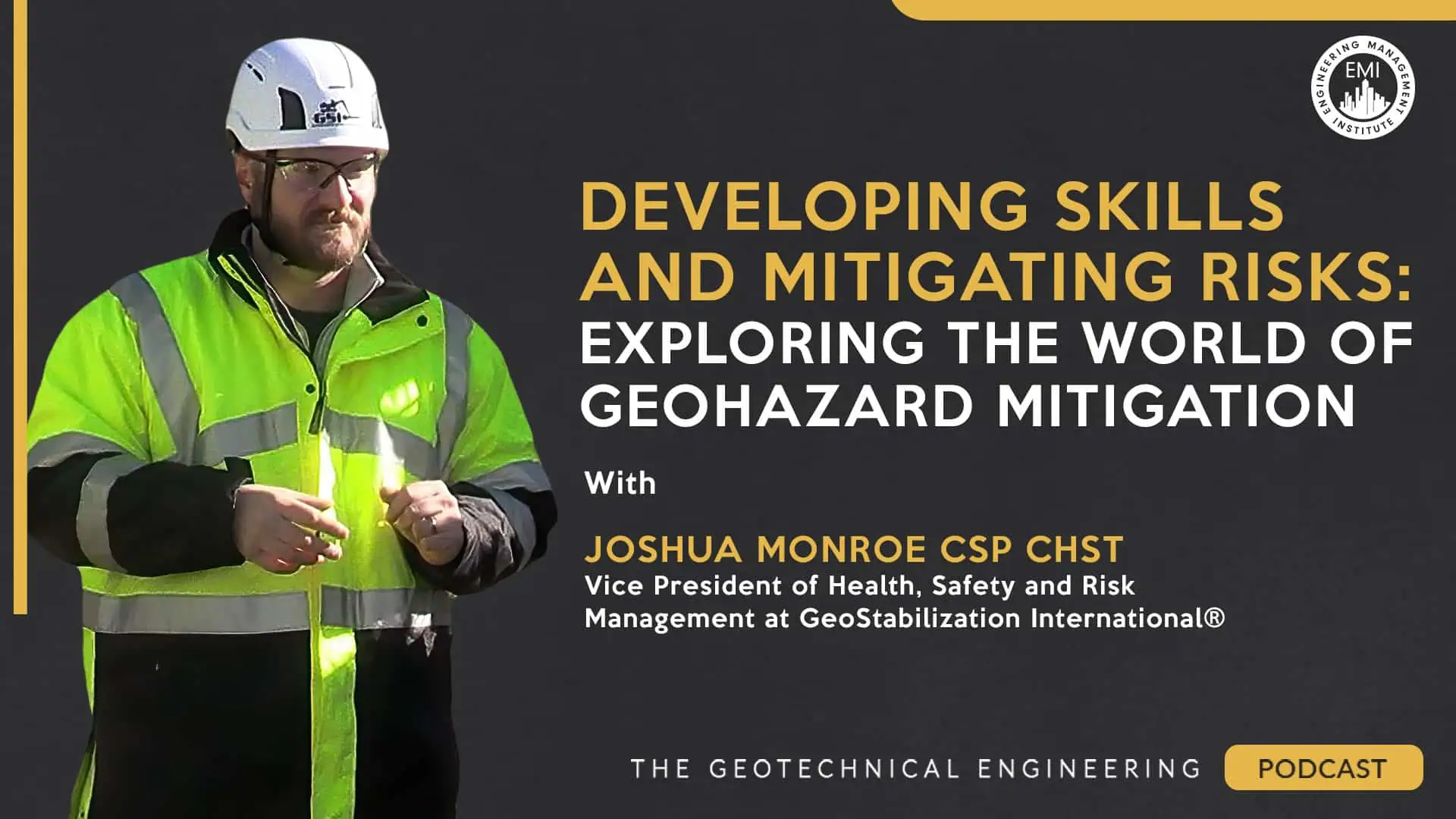 In this episode, we are joined by Joshua Monroe, CSP, CHST, the Vice President of Safety, Quality, and Compliance at GeoStabilization International, to discuss geohazard mitigation and the crucial role of safety programs in high-risk environments. Joshua shares his expertise on how GeoStabilization International has implemented safety programs and utilized innovative approaches to enhance safety measures. We also delve into the common hazards found on job sites, the training programs necessary to mitigate such risks, and the future of the geohazard mitigation industry.
***You can view the video version of this episode here.***
Engineering Quotes:

Here Are Some of the Questions We Ask Josh:
How did your experience in the army prepare you for your current role in safety?
Can you tell us more about the perimeter protection system project for remote site projects with fall hazards, and how student teams are involved with GIS?
What are the most common hazards associated with geohazard mitigation on job sites?
What are some ways organizations can implement safety programs, especially for newer firms or those who don't currently have one in place?
How do your training programs contribute to creating a safety culture?
What examples of innovative technology have been implemented to advance safety measures in the workplace?
What advice would you give to young professionals who are interested in pursuing a career in geohazard mitigation?
Here Are Some of the Key Points Discussed About Developing Skills and Mitigating Risks: Exploring the World of Geohazard Mitigation:
Having experience in the military will help you to develop skills in following regulations and standards and paying attention to detail. These skills are invaluable in geohazard mitigation, where quick evaluation and reaction time are crucial where job site conditions can change rapidly, and quick thinking is necessary to adapt to the conditions and ensure safety.
There is a capstone project with the Colorado School of Mines where a challenge is presented to the students on how to rapidly deploy a perimeter protection system using materials already available on their trucks and trailers. The students came up with a solution that could be deployed within minutes and met all the safety regulations.
One of the key points is that geohazard mitigation involves multiple variables and changing conditions, making pre-planning crucial. Remote locations, lone worker safety, traffic control, and underground utilities are some of the other hazards that need to be carefully considered and mitigated. Falls and working around heavy and specialized equipment are also significant risks that must be managed.
Engaging employees in generating solutions and providing input is crucial for creating ownership and support for safety programs within an organization. This approach has been successful in not only emphasizing the importance of safety but also generating solutions to safety challenges.
Proper safety training programs that include on-the-job training, regular safety meetings, and utilizing technology are essential to ensure that employees know how to do their jobs safely and to reinforce safety initiatives within an organization.
The use of external partnerships and internal continuous improvement programs, such as Kaizen and root cause analysis, have led to exciting innovations and solutions in advancing safety measures. Additionally, incorporating the concept of biomimicry, such as developing shoe treads that mimic snake scales, shows the potential for looking to nature for creative solutions to safety challenges.
To be successful in the geohazard mitigation field, it's important to get to know the work and the people. Immersing yourself in the environment and continuously learning about the business can help you understand how everything operates. Building relationships is also crucial, as it allows you to tailor your message to each individual and increase the likelihood of buy-in or acceptance.
More Details in This Episode…

About the Guest: Joshua Monroe, CSP, CHST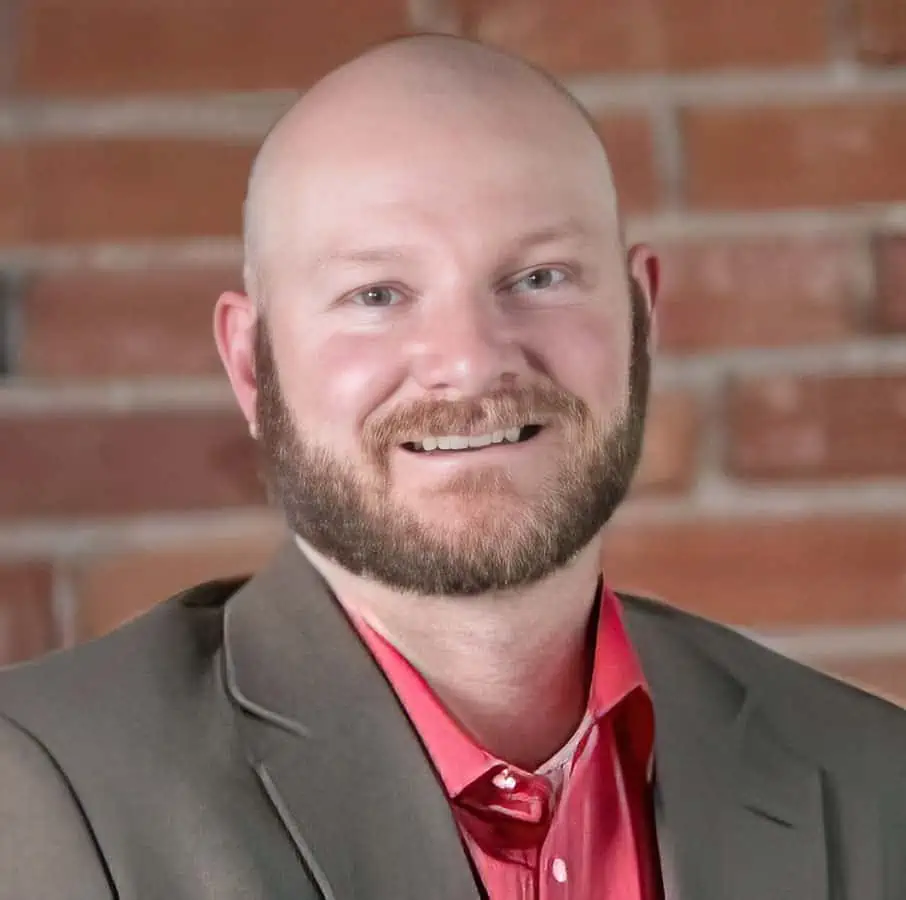 Josh is GeoStabilization's vice president of Safety, Quality, and Compliance, and manages GeoStabilization's Safety Program for all activities throughout the United States and Canada. After serving eight years in the United States Army detailed to multiple Armor Divisions, Josh attended Murray State University, where he earned a degree in occupational safety and health. After graduation, Josh worked for a large multinational general construction company as project safety manager before being promoted to district safety manager, where he is successfully managing safety on various jobs throughout the country.
About the Host: Jared M. Green, P.E., D.GE, F.ASCE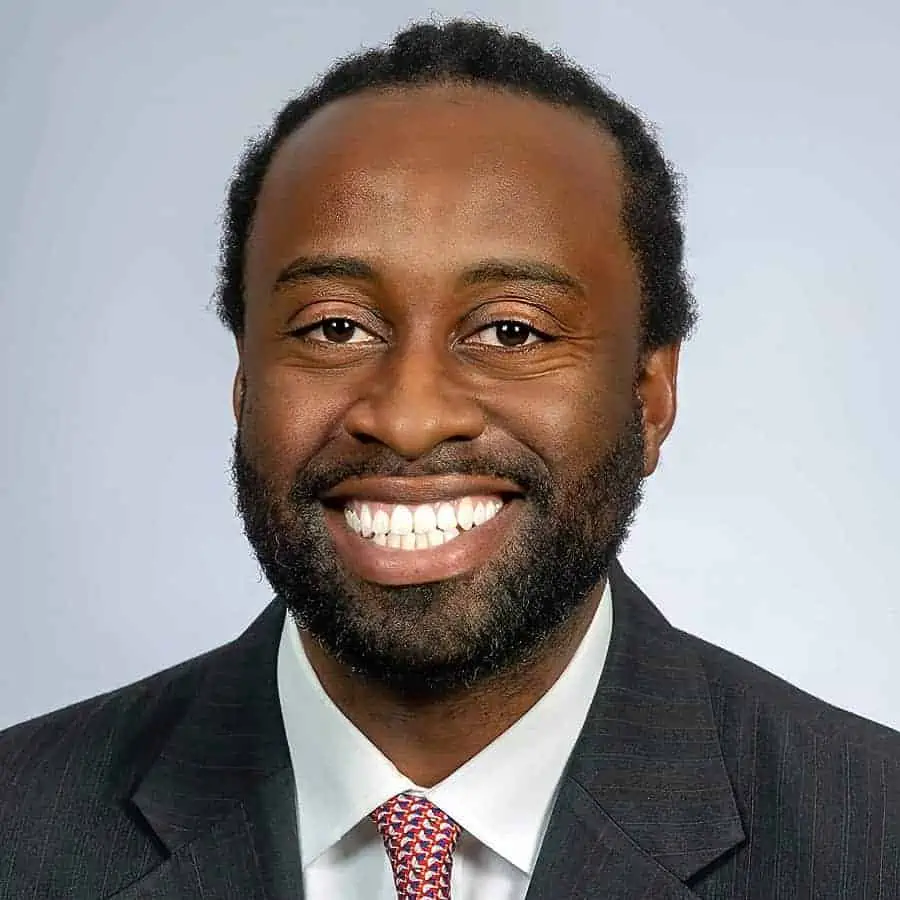 Jared, originally from southwest Philadelphia, Pennsylvania, graduated from Syracuse University's College of Engineering in 2001 with a B.S. in Civil Engineering. He later went on to attain his M.S. in Civil Engineering (Geotechnical Focus) from the University of Illinois, Urbana-Campaign, in 2002. In 2003, he began working in the New York City office of Langan. He has since become a Principal / Vice President and is one of the owners of this international land development engineering consulting firm. After 15 years at Langan, Jared moved to the Philadelphia office and is one of the geotechnical practice leaders in that office.
Jared is a consultant and team leader who also enjoys mentoring young engineers and first-generation college students. He has been instrumental in increasing the number of pre-college students who are interested in STEAM majors and fields. He strives to make complex engineering topics relatable and understandable to people new to the field and to people who are completely unfamiliar with engineering. Jared and his family currently reside in Flemington, New Jersey. He and his wife have three energetic, inquisitive, and awesome children. You can connect with Jared here.
Sources/References:
GeoStabilization International
Connect with Joshua Monroe, CSP, CHST, on LinkedIn
This Episode Is Brought to You By:

Simpson Strong-Tie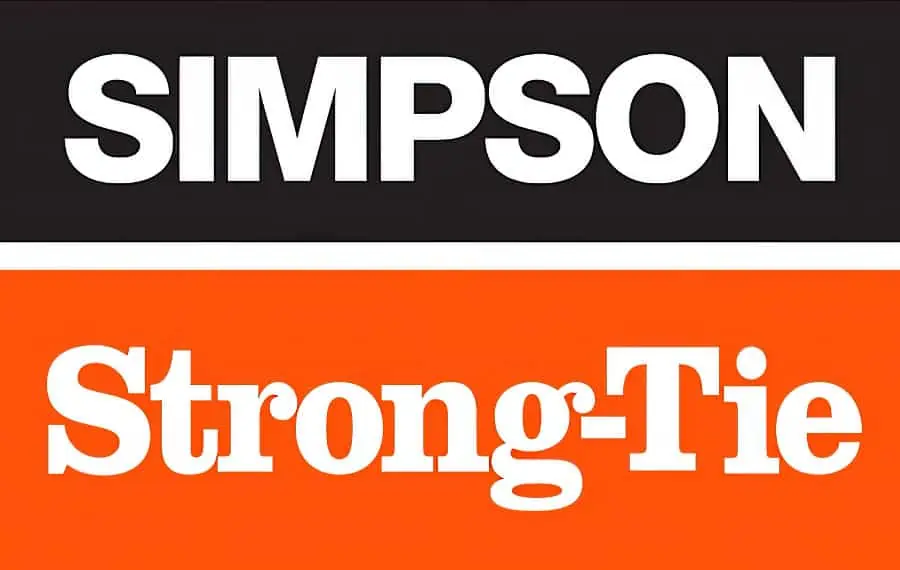 Simpson Strong-Tie is a building industry leader committed to helping people design and build safer, stronger homes, structures, and communities. Our employees are passionate about innovative technology, engineering, and building a better world. We believe true success is achieved together. Come build with us at strongtie.com.
PPI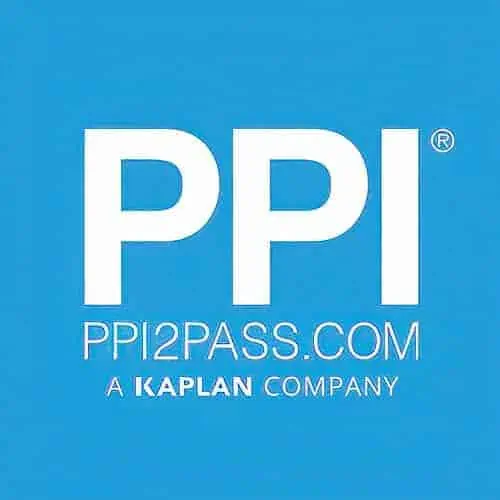 PPI has helped engineers achieve their licensing goals since 1975. Passing the FE and PE exams can open doors to career advancement and new opportunities. Check out PPI's wide range of prep options, including live online courses, on-demand courses, and digital study tools to help prepare you to pass your licensing exam. Check out PPI today at ppi2pass.com to see all the options available for FE and PE exam prep.
Please leave your comments or questions in the section below on developing skills and exploring the world of geohazard mitigation.
To your success,
Jared M. Green, P.E., D.GE, F.ASCE
Host of The Geotechnical Engineering Podcast