Podcast: Play in new window | Download | Embed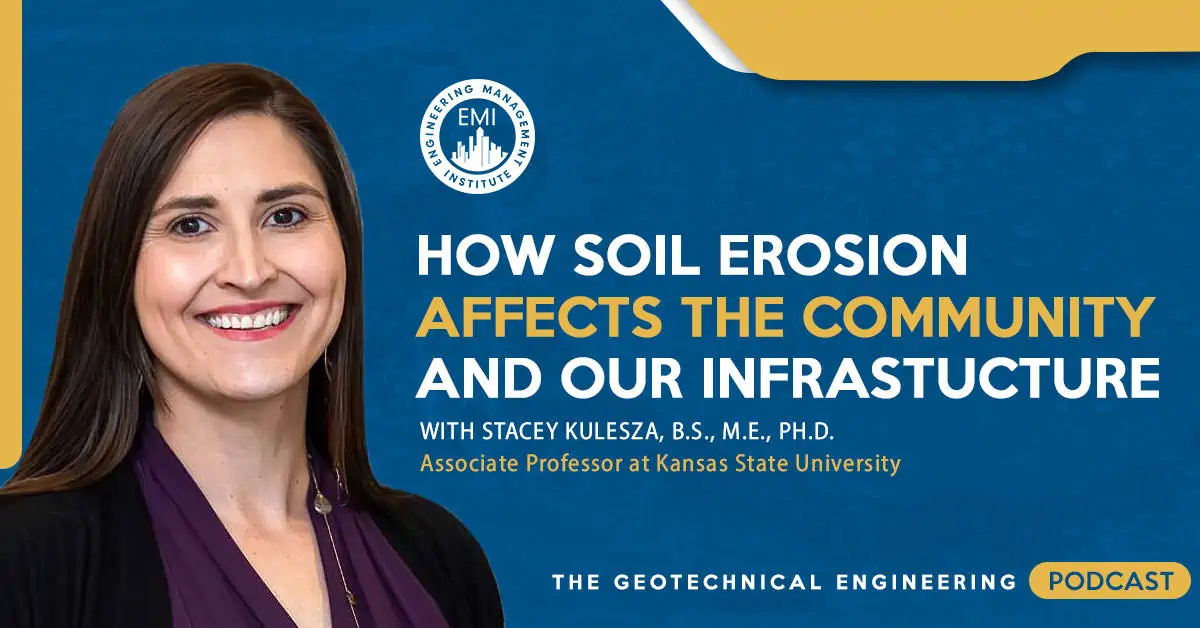 In this episode of The Geotechnical Engineering Podcast, we talk to Stacey Kulesza, B.S., M.E., Ph.D., an Associate Professor at Kansas State University, about her research on soil erosion and how it affects the community and our infrastructure.
Engineering Quotes:

Here Are Some of the Questions We Ask Stacey:
How do anthropogenic factors affect soil productivity?
What are some of the human activities that destroy soil and can lead to soil degradation?
Where is soil erosion currently the most severe?
What is the effect of soil erosion, and what can engineers do better to protect and converse the community and soil?
What are some of the findings from the research on infrastructure deterioration?
How has the experience of teaching undergraduate students online been for you?
Here Are Some of the Key Points Discussed About How Soil Erosion Affects the Community and Our Infrastructure:
Anthropogenic factors affect soil productivity because topsoil erosion happens faster than Mother Nature can make more soil. It is caused mainly by the amount of carbon dioxide that we are putting into the atmosphere that is changing the health of the near top surface soil, making soil erosion happen easier.
There are many ways that human activities destroy the soil. It depends on where the people are situated and what they are doing in their area. Farmers have different ways that they affect soil health than what people are doing in more urban environments. Things like de-icing salts enhance the erosion by the bridge supports that can lead to more bridge scour. There is always a higher sediment load in the soil where there is erosion present. Hydrophobic soils are soils that have become water repellent by things like oil spills. These soils then cause an increase in erosion, landslides, and wildfires.
There are currently no policies in place for engineers to curb the long-term impact of soil erosion.
Soil erosion is an issue all over the United States. It is one of the causes of bridge collapses all over the country. Erosion is a global problem, and it is not confined to the United States.
Mechanically stabilized earth walls and corrosion of these metallic walls is a long-term problem that has come to be. There are now changes taking place regarding the backfills of the MSC walls, where the materials used are not susceptible to corrosion like sandy soils and gravels.
When teaching students online, you can expect to have many new challenges and some positive changes. It is currently easier because we already know our students, but it will be another challenge when new students, who we do not know, start their classes.
More Details in This Episode…
About Stacey Kulesza, B.S., M.E., Ph.D.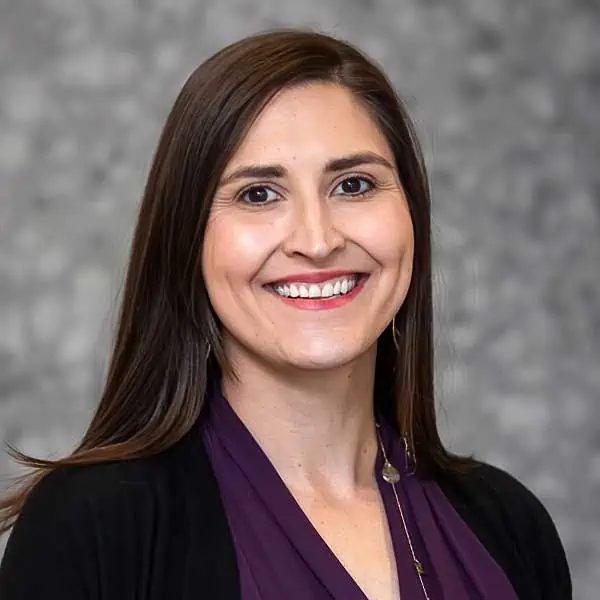 Stacey Kulesza received her B.S., M.E., and Ph.D. degrees in civil engineering with a geotechnical focus from Texas A&M University, College Station, Texas. She joined the civil engineering department at Kansas State University in 2013. Stacey currently serves on two technical committees of the Transportation Research Board and the ASCE Geo-Institute as well as the ASCE Geo-Institute outreach and engagement committee and the organizing committee for the 2021 ASCE Geo-Congress. She is a registered professional engineer in the state of Kansas. Stacey has done a lot of research that focuses on identifying anthropogenic impacts on soil properties, applied geophysics and soil erosion potential, and characterizing infrastructure deterioration.
Click here to see her full bio
Sources/References:
Kansas State University
Connect with Stacey Kulesza, B.S., M.E., Ph.D. on LinkedIn
How to Pass the P.E. Exam
How to Pass the FE Exam
Please leave your comments or questions in the section below on how soil erosion affects the community and our infrastructure.
To your success,
Jared M. Green, P.E., D.GE
Host of The Geotechnical Engineering Podcast